Ending off their 2018 season on a high, audiences can look forward to the Singapore Repertory Theatre (SRT)'s Singapore premiere of Rajiv Joseph's Guards at the Taj. Winning the 2016 Obie Award for Best New American Play, the wickedly dark Guards at the Taj is set in 1648, where two low-level imperial guards are standing guard the night before the Taj Mahal is revealed. Breaking the silence, one can only imagine what mayhem will unfold as they are tasked to do the unthinkable.
In the leadup to the premiere in November, We spoke to director Jo Kukathas, multimedia designer Brian Gothong Tan and British actor Jay Saighal, who will be playing Babur. Read the interviews in full below!
Jo Kukathas


Bakchormeeboy: Having played the titular role in Julius Caesar earlier this year and now helming Guards at the Taj from behind the scenes. Is it difficult to shift gears from actor to director, and what would you say is the most rewarding aspect of being director?
Jo: It's not really hard shifting gears. In KL and elsewhere I work more as a director and at the moment am very much in director mode having just come off a 3 director, 3-country intercultural collaboration in Japan! In fact, the difficulty was switching gears between working as a director on that production and working as a director on this. Immediately before Julius Caesar I directed a new play by Alfian Sa'at at LaSalle and switching from that into acting in JC wasn't difficult at all. Acting is a different discipline with its own sets of obsessions. Post Japan I have had to shake off the directorial obsessions of Beautiful Water (fish, oceans, plastic, over-saturation, the age of anxiety) and enter full throttle into the world of Guards at the Taj (power, dreamers, anxieties, beauty, the 1% vs the 99%, choice).
The 'rewards' are different depending on the kind of play you direct. For Guards it is seeing a play I picked off a shelf and read more than a year ago take shape, take life. It's working with other creative people as part of a team – the designers and the production team working practically and creatively to make the play three dimensional. And of course later the pleasure of exploring the play with actors, hearing the words seeing the play come into being. When I'm an actor I don't get to experience all that. I'm in the centre of it and don't experience it in the same way. As a director I get to watch.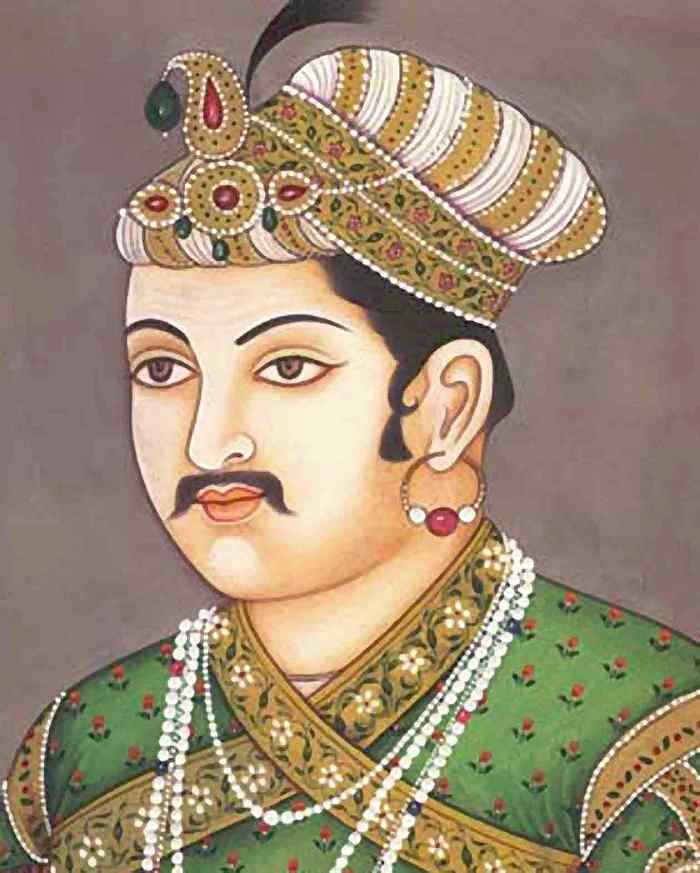 Bakchormeeboy: What was your research process like for this play, and what was one of the most unusual or unexpected facts you might have discovered in that process?
Jo: I've always been fascinated by the Mughals – in particular Akbar the Great – and over the years have read books, seen films and watched plays that dealt with or took place during that 300 year history. A useful book I have been re-reading is Abraham Eraly's definitive biography Emperors of the Peacock Throne: The Saga of the Great Mughals. Most people are familiar with Shah Jahan because he built the Taj Mahal (or rather the Rauza-i-Munauvara – The Illuminated Tomb – to give it its proper name). But he was quite a different man from his clever, open, visionary grandfather. He was cold, haughty, aloof and cut off from his subjects. Everything about Shah Jahan was designed to project imperial grandeur and magnificence. But he wasn't an ascetic. He loved luxury, music and dance and erotic pleasures. But he was also extremely self-controlled. It is said that only Shah Jahan could have built the Taj. "The qualities of the Taj – opulent and startlingly beautiful and yet also austere, perfect in symmetry and balance, meticulous and painstaking in craftsmanship – are all qualities Shah Jahan cherished in his own life." (Eraly)
Something I discovered recently was that he was probably the wealthiest man in the world in his time. This is important for the play. This kind of wealth compared to the poverty of those who stand guard over the tomb and palaces of the rich and powerful is significant. They defend their masters fiercely – and are given little in return. It's absurd. It's funny. This master/slave relationship. And the grandeur of the Taj Mahal was nothing compared to the grandeur of the palace complex he built for himself – Shahjahanabad in Delhi. In it was the famed Peacock Throne which was enormous and thick with rubies, emeralds, diamonds and pearls. This lifestyle came at a price and it was paid for by the common people whose poverty and wretchedness contrasted dismally with the opulence of the Mughal ruling class. The 1% and the 99%. Some things don't change.
Of course we all know the romantic story of the Taj and it is true that Shah Jahan was devoted to his wife, Arjumand Banu Begum – later Mumtaz Mahal, and devastated when she died. He was betrothed to her at 16 for an unusually long time – 5 years. During that period, he took his first wife with whom he had a child. He later had other wives and concubines but all their pregnancies were terminated. Apart from his first child he would rear only the children of Arjumand. "Raise not issue on any other woman," she said lest her child and mine come to blows over succession." But of course all Empires crumble and despite her intentions the blows over succession took place anyway – ironically between her own children.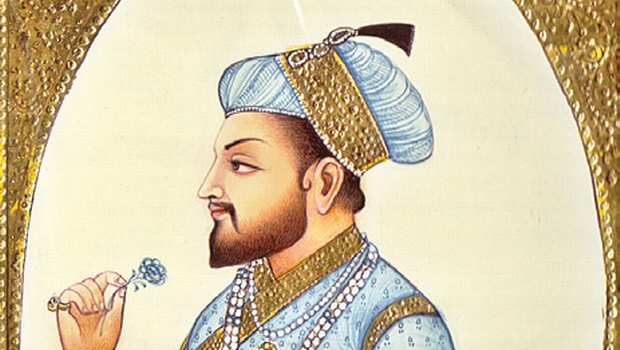 During Shah Jahan's reign the legacy was settled. He had to be Emperor. His brothers were worthless – one a frivolous alcoholic, the other an imbecile. He was the only hope of the Mughal Dynasty. The earlier work of the founding or pioneer generation of Emperors built this fabulously wealthy Empire. To the rest of the world the Mughals Empire was the pinnacle of perfection – ie it looked great on the outside, all architectural wizardry, luxury brands and economic success. But it came at a price.  
There were already rumblings inside and something rotten in the centre. Shah Jahan was not the same kind of man as Akbar The Great or even his father Jahangir. He was not a great Empire builder – rather he inherited a great Empire. He could not afford to lose it. So he had many rules, many caprices and many middlemen in his court to interpret his laws as rigidly as possible. There is no room for error in a place where death by elephant lurks at every corner. So the need for even more tight security, strict laws, harsh penalties, the strong policing of citizens. It was place secrets –  of strict media control. Shah Jahan became more enigmatic and unknown. More of a shadow dominating people's lives.
But of course Guards at the Taj is not about Shah Jahan but about two very ordinary blokes trying to earn a living, trying carve out a career near the centre of power, dreaming of one day working in the royal harem, trying to ignore the harsh realities until they run smash into them and can't ignore them anymore. In the meantime Emperor casts a long cold shadow over all.
Bakchormeeboy: As director, what was your big vision for this play, and how did you work with the designers in order to achieve the effect you wanted?
Jo: It is set during the Mughal era but it is not a historical drama. It is a contemporary play and it deals with contemporary issues so while I wanted the design to reflect the period I didn't want it to feel like a period play. All the designers were in agreement there so I think we have achieved that. The set designers Brian Gothong Tan and Petrina Dawn Tan used Mughal culture as an inspiration point for architectural design and Brian is using Mughal motifs in some of his multimedia work but it has a present day aesthetic. The costume designer Leonard Choo was likewise informed in his design choices by Mughal lines and fabrics. The composer Mervin Wong's music is haunting in its use of voice.
So how is it a comedy? It's billed as Bloody Funny – and it is very funny –  but it's more the absurdity of these two powerless men who are entangled in the arbitrary decisions and rules of the Emperor and who have to make choices. They are just trying to make a living, But they have dreams and desires and opinions. They talk as if they have a lot of choices but they don't really. But still they argue, they fight, they talk about girls, they talk about fathers, they talk about their dreams, they talk about Beauty and Meaning and what they would do if…., they argue some more, they piss each other off, but they know they are in this together, that they are brothers in arms. In one way it reminds me of Waiting for Godot and in another way it reminds me of Rosencrantz and Guildernstern are dead. It doesn't concern itself with the lives of those in power but those away from the centre. One dreams of being closer to the centre to get some crumbs because he can't bring himself to imagine an alternative. Another has a more adventurous pioneering spirit and wants to see and imagine things for himself.
Bakchormeeboy: For Singapore, Guards at the Taj is a landmark production, written by a person and featuring actors of Indian descent and of course, directed by a person of Indian descent. On the issue of representation, do you feel that there is a lack of Indian bodies represented in the arts and media? Whose responsibility is it to work towards solving this issue, and how might we move towards that direction? 
Jo: I don't see this as a play that deals with representation in that way as I don't think of it as an Indian play dealing with Indian social themes or mores. The writer is American of Indian descent but I don't think he was trying to write an Indian play. Rather I think he was trying to write about power and beauty, the creation of the glittering city state, the price of development, the human cost of maintaining the status quo, stability versus individuality, the price of beauty, the price of security, the caprices of the 1%. As an Indian the first monument that would come to mind in processing that would be the Taj Mahal. For Egyptians it would be the pyramids. For the Chinese perhaps it is The Great Wall.
Oddly enough I inherited the direction of this play. The original director was Singaporean but not of Indian descent but she had to return to New York and couldn't do it so I was approached by SRT. I had actually picked up the play myself last year with the intention of staging it KL with Ghafir Akbar playing one of the Guards so I was happy to work with him on the play in Singapore. Is the question about the lack of Indian bodies represented in the arts and media in Singapore? Of course that happens in a place where Indians are a minority. It happens in Malaysia too. It's everyone's responsibility. I'm a descendant of the Indian subcontinent (Sri Lanka not India) and I think we need more stories that emanate from that experience. But I think it's not just about having Indian bodies. For me it's about having Indian narratives. I think in Malaysia and Singapore I'd like to hear more of that.
Brian Gothong Tan
Bakchormeeboy: What drew you to working on this project and working with SRT?
Brian: Jo Kukathas, whom I've collaborated over the years on various projects, approached me with the script and I found it quite different and unique, with many creative challenges that piqued my interest.

Bakchormeeboy: What is your starting point in the design process, and how did you begin the process for this show?
Brian: I always begin my design process with reading the script and understanding the show as much as I can. Then I will spend a few days researching in the library and on the web, gathering as much visuals relating to the world of the play. This will usually give me a solid foundation to build on my designs.
Bakchormeeboy: Tell us a bit more about what we might expect to see onstage for the multimedia for Guards at the Taj.
Brian: I will be creating a lot of 3D animations to achieve some of the multimedia moments using a real-time game engine to render them. I can't talk too much about what the scenes are because they are meant to be a surprise!

Bakchormeeboy: Where do you see yourself as a designer? How do you feel you are you pushing yourself to greater heights with each project?
Brian: I was actually trained as an animator and film director in CalArts, but somehow I've designed for many theatre projects over the years because I love the liveness of it all. Also, every play is a design challenge, because you are tasked to create a new world each time. I try to use the latest technology in every project and push myself to trying out new things. 
Jay Saighal
Bakchormeeboy: This play will mark your Singaporean debut. How did you come on board this project in the first place?
Jay: I was fortune enough to have been recommended by director Vik Sivalingam. So SRT got in touch with my agent to arrange for me to audition for both characters. I was in London, so I filmed one scene for each character in my living room at home (with my housemate reading in the other part) and sent them off to Singapore for Jo Kukathas to have a look at. And she decided to cast me as Babur! 
Bakchormeeboy: Tell us a bit more about the character you play and how have you been preparing for the role?
Jay: Babur is a dreamer and a philosopher, wrapped up in an Imperial Guard of the Taj Mahal! He's constantly questioning. Always asking "why is this the way things are?". He's distracted from everyday life with his philosophical musings. He asks the Big Questions of Life. 
Prepping for a role always has different stages. For me, the first stage is to read the play and pull out any concepts or words that you don't understand and research those. What exactly is a "palanquin"? How did the Imperial Harem of 17th century India work? Then the hard slog of learning all the lines. After that, the rehearsal process where you meet the director and the rest of the cast and start experimenting with staging and discussing the inter-personal relationships of the characters. Then tech, where you get to be onstage with the set and lighting. And finally performance, where the reactions of the audience teach you more about the ebbs and flows of the rhythm of the play.
Bakchormeeboy:  As an actor from a minority race, what does it mean for you to act in a play that is written, directed and stars other minorities? Is the issue of representation and opportunities for minority actors a 'problem' back home in the UK?
Jay: This is a huge question, and one that I can only answer from my own perspective, rather than as any sort of representative. It is absolutely wonderful and a joy to be be involved in a production that has been so driven by a creative team that comes from a such variety of different backgrounds. And I think that is the key – that we can all bring the differing perspectives of our own ethnically diverse backgrounds. Being mixed race, I don't consider myself to be from a single ethnic minority. I am a blend of cultures (Indian and English). And the truth is that most cultures, from pre-history right up to present day, learn from the best parts of other cultures. So I am extremely proud to be performing a play set in India, using a Western theatrical tradition, and in Singapore, which (as with any country) has its own unique perspective on debates about duty, crime, beauty, punishment and its place in the wider world.
There is a sense in Britain that actors who are of non-caucasian backgrounds are suited to characters only when their particular race is specified or a play is set in a particular place. If a character's race is not specified, then there is often an underlying bias which dictates that the character must be caucasian. And given that the vast majority of playwrights in the British theatrical canon are caucasian, have been performed by white casts for several hundred years, and are cast by caucasian people, this often means that, in order to cast anyone else, directors and casting directors need to be active, conscious participants in the widening of the net. Which I do believe is happening more and more, especially amongst younger creatives.
It's about diversity – and not just ethnic diversity. Theatre in Britain is currently held to be the preserve of privately educated, middle class, caucasian men. To talk about minorities in British theatre you must also address how the industry needs to do more to promote (to name just a few) women, people from economically challenged backgrounds, disabled performers, and those who have gone to state schools. Theatre is a collaborative art form, and the greater the variety of people included, the greater the number of perspectives in the room and the greater the likelihood of a piece of work that experiments with new, relevant, more exciting ways to tell stories, as well as a wider choice of which stories to tell.
Bakchormeeboy: Why is Guards at the Taj a must watch play this November?
Jay: This play has something for everyone! Anyone who's had a nosy best friend or been irritated by someone at work. Anyone who's wondered if there's something bigger than us out there or what the next big gadget could be. And it's funny!!!! And heart rending! Most of all, it's just a beautifully written play. And the narrative always keeps you guessing where it's going to go next.
CONTEST
We're giving away tickets to catch Guards at the Taj this November! All you have to do is:
1. Tell us the name of an actor performing in Guards at the Taj 
here
2. Like us on 
Facebook
 and 
Instagram
Winners will be informed on Facebook.

Guards at the Taj plays at the KC Arts Centre from 14th November – 1st December 2018. Tickets available from SISTIC