Geeks rejoice – the annual Singapore Comic Convention (SGCC) 2019 returns from 7th to 8th December at Marina Bay Sands as part of IMDA's Singapore Media Festival (SMF). This year, SGCC will bring all your greatest fantasies to life with a rich mix of experiential activities and meet-and-greet sessions with pop culture icons.
A star-studded line up of illustrators and toy designers await ticketholders, with appearances from artists such as three-time New York Times best-selling artist Mark Simpson. Better known by the pen name Jock, Simpson is famed for his artwork in graphic novel titles, such as 2000 AD, The Losers, Wolverine and the award-winning Batman: The Black Mirror series. Jock has also produced key art concept designs and promotional imagery for films including Iron Man 3, The Dark Knight Trilogy, Dredd and Star Wars: Episode VII.
Fans of DC Comics' Batman will also be thrilled to attend a special meet & greet session with American comic book artist and penciller Greg Capullo. Best known for his work on Quasar, X-Force, Angela, Spawn and Batman, Greg has also provided art for Blizzard Entertainment's World of Warcraft and contributed lead character designs for the award-winning HBO animated SPAWN series.
Joining this stellar line-up is pop surrealist Tara McPherson, creating art pieces that explore the realms of otherworldly characters which are born from complexities of the human psyche. Tara's talent places her as a leading female artist for the Designer Toy movement, and has collaborated with brands like kidrobot, ToyQube and most recently Tomenosuke. Tara has also won a Designer Toy Award in the category Best Licensed Toy for her Wonder Woman Art Figure.
Over at the Good Game Experience (GGXP) area at SGCC 2019, gamers can celebrate all things esports at PVP @ Singapore Comic Con by Singtel! The stage will be set for gaming fans to rub shoulders with professional gaming influencers and celebrities, experience exclusive industry showcases such as AR and VR in gaming, witness the finals of the PVP Community Leagues featuring Mobile Legends: Bang Bang and DOTA 2, and much more. Aimed at offering amateur gamers the chance to come together for some friendly competition, the PVP Community Leagues comprise a local inter-tertiary Campus League and a regional Corporate League. A combined prize pool of cash and prizes worth more than SGD 30,000 awaits the winners, and an additional SGD 20,000 will be donated to the PVP Corporate League winners' charities of choice, so gamers will be doing all this for a good cause.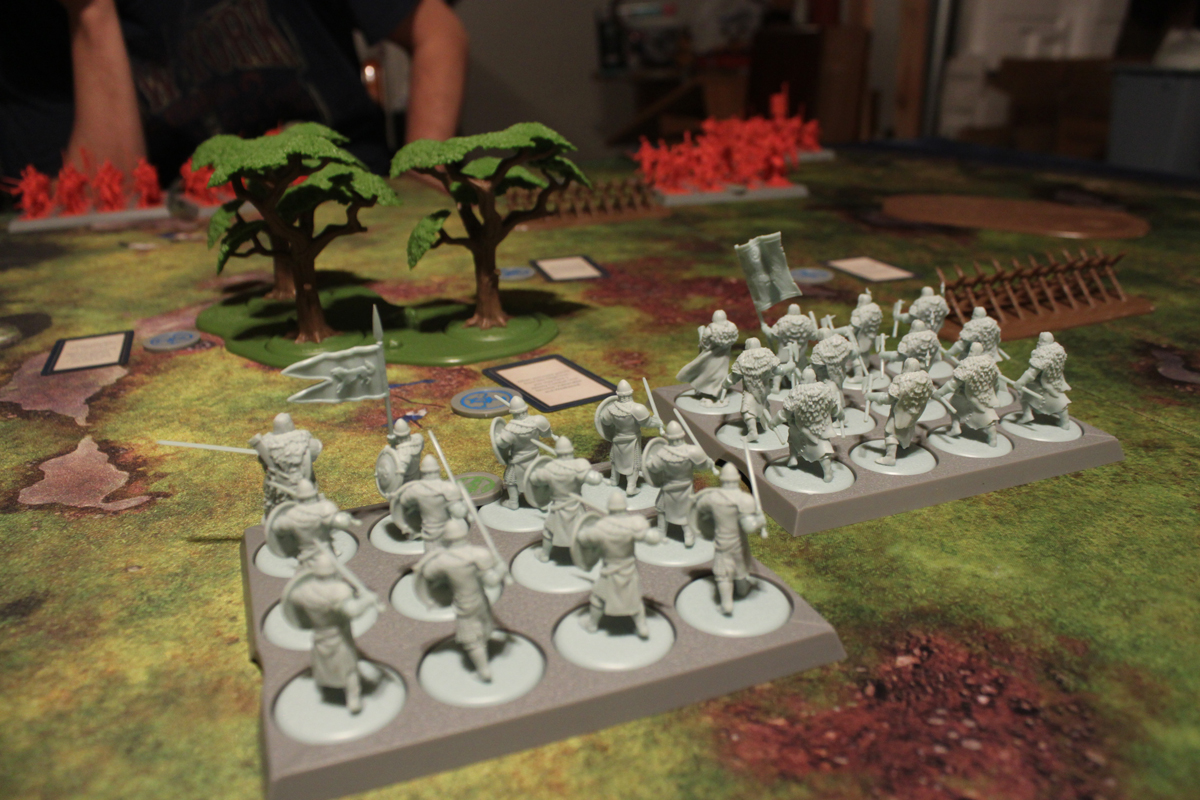 Old school is the new school with a tabletop experience brought to you by local gameshop Gamersaurus Rex! Explore miniature tablescapes and battlefields laden with a myriad of terrain features where players enact battles between opposing forces using beautiful hand painted miniature models. Look out for tournaments both for Warhammer 40,000 and A Song of Ice and Fire Miniatures Game, while curious newcomers can even try their hand at painting these figurines they can then take home as memorabilia. Beginners needs not worry, with Dungeons & Dragons newbies will also be hosted to let them learn as they play.
Uniquely designed T-shirts by artists hailing from all over the world will be specially created for this year's event and is available for sale at SGD $29 each from 1 July 2019. These limited-edition T-shirts will be available online and also sold on site at the Merchandise store at SGCC in December. These t-shirts will include designs from Tara McPherson and Japanese artist Peach MoMoKo, whose use of watercolours allows her to create vibrant and vintage Japanese styled artwork, and even local artist Stephanie Raphela Ho. Better known as Muffinsaurs, Ho'sdesign style focuses on adorable animals and inspired by her daily encounters.
Says Mr. Suhaimi Sainy, Senior Manager of Special Projects, Reed Exhibitions: "SGCC will continue to feed fans with their favorite pop culture dishes, just as we have for the last 11 years as STGCC. And this year, we're upping the game with some jaw dropping headliners. Come gawk at and geek out over your beloved fandoms and franchises as you take in the moment with many activities we have in store. Fans, you won't feel far from home."
Singapore Comic Con 2019 takes place on 7th and 8th December 2019 at Marina Bay Sands Expo Halls A, B and C. For tickets and more information, visit www.singaporecomiccon.com