Come next week, Singapore will see a gathering of champions as three of the world's best football teams descend on our island city for the International Champions Cup Singapore 2018. Get ready for an epic showdown as Arsenal, Atlético de Madrid and Paris Saint-Germain take each other on in three exciting matches at the National Stadium on 26th, 28th and 30th July.
Arsenal, of course, is one of the most well supported teams worldwide, and for Singaporeans mad about the English Premier League, the Gunners remain a firm favourite in most people's hearts as they get themselves hyped for their arrival here. We ourselves remember heading to the home of Arsenal at Emirates Stadium in Islington, London just to learn a little more about the club's illustrious history, and were in awe as we stood within their grounds, knowing that legends had stepped through these very same doors.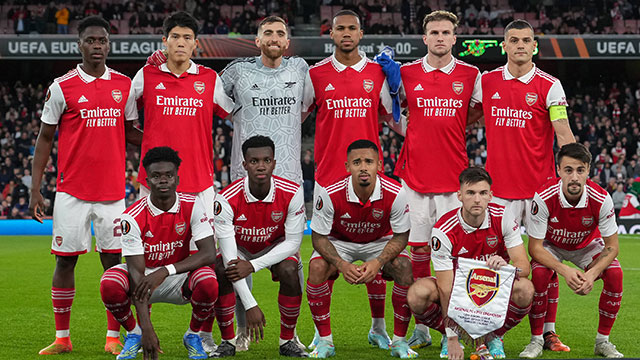 In the leadup to the opening match on 26th July, where Arsenal will be taking on Atlético de Madrid, new Arsenal manager Unai Emery has unveiled the Arsenal squad list, comprising goalkeeper Petr Cech; defenders Hector Bellerin, Rob Holding, Calum Chambers; midfielders Mohamed Elneny, Henrikh Mkhitaryan, Aaron Ramsey, Mesut Ozil, Ainsley Maitland-Niles, Jeff Reine-Adelaide, Matteo Guendouzi; and forwards Alexandre Lacazette, Pierre-Emerick Aubameyang and Alex Iwobi, as well as new signings ad Bernd Leno, Sokratis Papastathopoulos and Matteo Guendouzi.
Since taking over Arsenal at the tail end of May this year, the former Manager of the Year in France has been making waves as the team lineup has seen considerable changes, with five signings as of today, including experienced defenders Sokratis Papastathopoulos and Stephan Lichtsteiner, as well as Bernd Leno, who is being groomed to succeed Petr Cech in due time. Also joining Arsenal's lineup is 19-year old, French defensive midfielder Matteo Guendouzi, and expected to fight for a first team spot. Says Emery: "The first two weeks for me and my coaches was to start knowing the club, knowing the players, knowing all the people who are working with us. And then to work tactically, technically and physically, to start this way and get ready for pre-season matches."
Revealing his goal for Arsenal when they arrive in Singapore and ahead of the new season, Emery said, "I want to win. The performances, every day, for work on attacking, defending, is to be competitive each match. My first idea is getting better day-to-day with our players and working hard with our players, to transmit my ideas. The system for me isn't the most important. For me, the most important thing is to be and to create one competitive team."
He added: "We are all working very hard. The players are working with the ambition that I want. I think the quality is high here, and I think together we will work with this quality and the details in the tactics. They will go with my ideas and work with my ideas every day, and this will help them to do these things on the pitch."
CONTEST
Fans of the Gunners listen up – we're giving away tickets to catch Arsenal go up against Atlético de Madrid and Paris Saint-Germain. All you have to do is:
Winners will be informed on Facebook.
Matches: VS Atlético de Madrid (26 July)
                   VS Paris Saint-Germain (28 July)
The International Champions Cup will take place on 26th, 28th and 30th July 2018 at the National Stadium, Singapore. Tickets available from Sportshubtix. For more information, please visit www.internationalchampionscup.sg.