If it's one thing we've learnt during Singapore's circuit breaker lockdown, it's that there's nothing more comforting to distract you from the terrors of the COVID-19 pandemic than curling up with a good book. And one book we did love reading during this time was acclaimed essayist and novelist Zadie Smith's new writing Intimations, in which the beloved author details her thoughts and reflections on time spent during lockdown.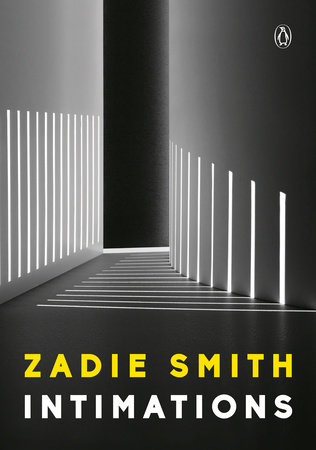 And as such, it seems more than appropriate and timely that Zadie Smith will be one of the featured authors at the 2020 Singapore Writers Festival, taking place from 30th October to 8th November 2020. Themed around the idea of 'Intimacy' in a year where the world has been constantly grappling with physical distance and isolation, the festival's panels and talks will cover topics such as the changing definitions of loneliness, mental health, and the need for human interaction and community-mindedness in a time of pandemic, across multiple languages and formats. 
Clockwise from top left: Zadie Smith, Tracy K Smith, Sharon Olds, Cassandra Clare, Art Spiegelman, and Liu Cixin
As a digital festival, the SWF has allowed for more writers to close the physical distance between us and them, with some of the world's biggest writers joining in the programmes this year. As mentioned, Zadie Smith will be joined by a line-up of other international writers headlining the festival, bringing back the successful 'An Hour With' programmes for audiences to spend time with their favourite authors from around the world. These include Tracy K Smith, the poet the Pulitzer Prize-winning Life on Mars, Tracy K Smith; Sharon Olds, acclaimed poet behind Stag's Leap and likely a familiar name to those who've taken literature in school; Art Spiegelman, the cartoonist behind acclaimed Holocaust graphic novel Maus; Liu Cixin, the Hugo Award-winning science fiction author behind The Three-Body Problem; and Cassandra Clare of bestselling young adult fiction series The Mortal Instruments. 
Tamil literary pioneers (from left) Ma Elangkannan, P Krishnan, and Rama Kannabiran
Of course, as a Singaporean festival, local authors and literary talents will also be highlighted. This year, the Literary Pioneer series returns, this time celebrating the life and work of three seminal Tamil writers and Cultural Medallion recipients – Ma Elangkannan, P Krishnan, and Rama Kannabiran, whose works span short stories, novels, poetry, and radio plays. Attendees can participate in an interactive and multi-sensorial digital exhibition in both English and Tamil that honours the legacy of these literary figures, as well as the untold stories of Singapore's Indian community from the Second World War to the years of industrialisation and urbanisation in the 1970s and 1980s.
Liu Cixin
As one of the premier multi-lingual festivals in Asia, SWF continues to spotlight  Southeast Asian literature and literary talents to a wider audience in the hopes of promoting meaningful cross-cultural dialogue. Through the Southeast Asian Focus programme co presented with Sing Lit Station, the festival features a growing number of Southeast Asian writers and curates a dedicated series of panels and talks. Programmes include Vis a Visibility, a panel session that raises critical questions regarding literature for, and by people  with disabilities. Intimate Pairings: Questions Over Dinner sees prominent writer pairs, such as Jakarta-based mother-and-daughter Leila and Rain Chudori, discussing issues such as identity and body in the context of their writing, over a hearty meal of their favourite dishes.
Rain Chudori
With the sheer variety of authors featured, not all of the programmes will be in English, highlighting how intercultural and multilingual the line-up is. There will be programming that spans all of Singapore's official languages – English,  Malay, Chinese and Tamil. Examples include Bait-bait Puisi Penghubung Jiwa (Connecting Souls Through Poetry) which explores how words in powerful poems can connect souls by  the likes of Samsudin Said, Aqmal Noor and Mustaqim Ahmad. In the reading and discussion session From Singapore to Hong Kong, writers from both countries share their perceptions  of connection and isolation after engaging in the intimate act of letter writing with one another over an extended period of time. Translated texts and the process of literary translations will  also be profiled through programmes like Translation Circle(s): Live!, which is the most  ambitious edition of the signature programme so far with translators tackling a live translation of works across different languages. Subtitles in English will be provided for programmes in Chinese, Malay and Tamil.
As with the past edition, SWF 2020m in partnership  with the Singapore Book Council and co-curated by a panel of Youth curators, will present a Youth Fringe programme aimed at youths and younger attendees. Topics covered include the portrayal of romantic relationships in stories through conversation session A (Teenage) Love Affair, while featured artists include influencer Brenda Tan and meme/content creator YEOLO. With the aim of accessibility and inclusivity, SWF 2020 will also present programmes for and with persons with special needs through collaboration with partners such as Act 3 Theatrics and Very Special Arts Singapore.
Play This Story: The Book of Red Shadows
With its digital form, SWF will be presenting 20 innovative  commissions in digital literary formats – an all-time high in festival history. This year's offerings include unusual formats such as Play This Story: The Book of Red Shadows. Taking place entirely over email, the interactive psychological horror game requires participants to complete a series of assignments in a fictional universe created by speculative fiction author Victor Fernando R Ocampo. Inspired by Alvin Pang's best-selling collection What Gives Us Our Names, Artwave Studio will also offer a participatory hands-on experience titled A Call Away, where participants are guided through an intimate phone call when unpacking their activity package. Other programmes include interactive microsite Sit With Me to listen to stories about mental states and illness; or hearing the stories of five seniors in Connections, writing stories for the first time as they present short monologues filmed from their homes. 
Arianna Pozzouli
Plus, SWF Classroom will present a series of workshops that all participants are welcome to take part in. Spoken word poet Arianna Pozzouli guides participants in online workshop Imitation or Intimacy? Making Connections Through Parody to build bridges with others through humorous recordings. Additionally, The Arts House will transform into SWF's radio station every evening with Night Spin 182.7, a series of podcasts and vodcasts highlighting both local and international artists, such as readings by American poet Ryan Van Winkle, radio plays by The Second Breakfast Company, Edith Podesta, Grace Kalaiselvi, and more.
Pooja Nansi, Festival Director of Singapore Writers Festival 2020
Says Festival Director Pooja Nansi: "The future is now. As the leading literary festival in the region, we are always looking for ways to engage with language and literature to create exciting experiences that bring about conversations and connect our audiences. This digital direction marks a turning point for us, where we had to experiment with new formats and innovate closely with the local literary community. We are thrilled to offer our audiences this  strong mix of online and offline touchpoints, and are excited to see how digitalisation can bring about greater convenience to festival goers who will be able to attend a wider range of programmes."
"The COVID-19 crisis has been surreal and challenging for the world, but we have seen diverse communities lifting each other up with empathy and engaging in varied forms of self-expression. We are taking the leap into the digital realm in order to explore  the complexities of the human condition during these unprecedented times. Through the festival's programming and ground-up initiatives, we hope to spark conversations at home and abroad about what intimacy means to us in this new normal. We invite everyone to witness the power of literature in capturing this shared human need."
The 2020 Singapore Writers Festival runs from 30th October to 8th November 2020 completely online. A digital festival pass will give users full access to all programmes by international speakers, along with over 100 programmes which will be live-streamed from the festival website and mostly available  for replay on demand. For more information, visit their website here