With few tourists and citizens less willing to enter arts and entertainment spaces, COVID-19 has not made life easy for any museum or gallery here in Singapore. And that's precisely why for their latest exhibition, the National Museum of Singapore (NMS) is taking the venue out of the equation, and running it completely online.
Titled #NEVERBEFORESG, the online exhibition reflects on how COVID-19 has affected the state of the world, bringing it to a complete standstill while we struggle to recover, and using this strange new opportunity to re-evaluate how we live our lives and how our state of mind evolves to adapt to the "new normal".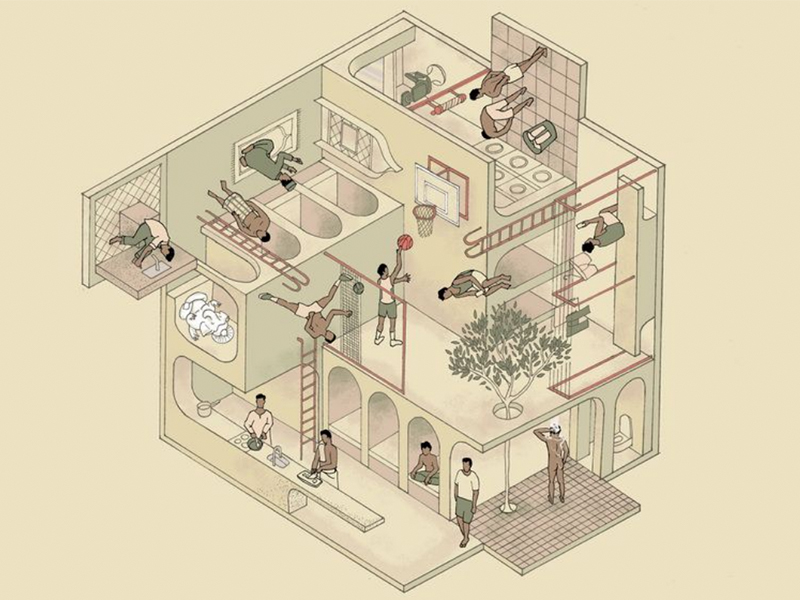 The Puzzle Box by Kenneth Koh, part of #01 – Architecture: Life Post Covid
Curated by Yang Derong, the exhibition comprises nine 'chapters', each one serving as visual documentation of the impact of COVID-19 in Singapore, capturing the shared state of mind and how it has changed since the announcement of the Circuit Breaker measures. "When the results of that survey in The Straits Times were reported, some artists found the term 'non-essential' a little offensive, and questioned why they fell into this category," says curator Derong. "With this exhibition, we wanted to rally these 'non-essential' artists together and prove that they are in fact, essential as we go into the 'new normal', hoping to inspire, move and make viewers care or question the world around us."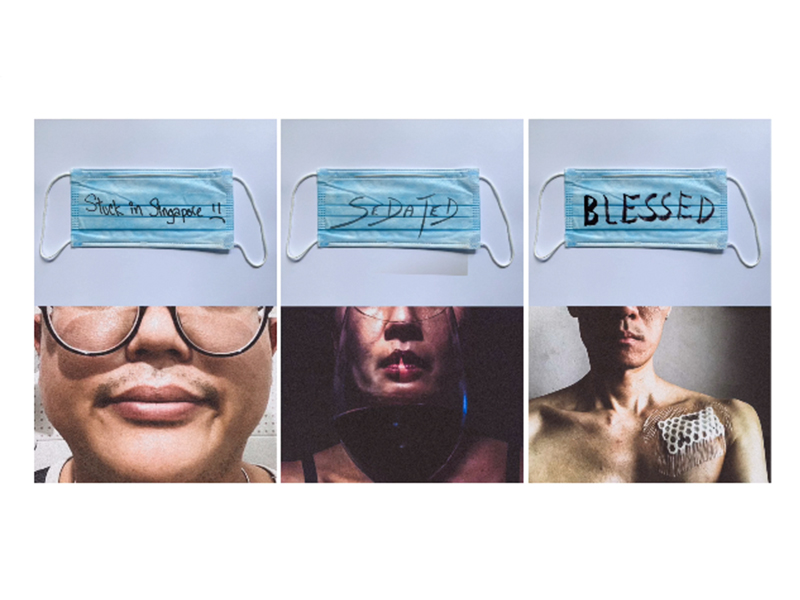 56 by Aik Beng Chia. Part of #02 – Video Essays: Life Post Covid.
#NEVERBEFORESG is primarily driven by its motivation to showcase how we as Singaporeans have been forced to think outside of the box and be more creative and innovative than ever before, a necessity in these times to better see and help navigate the world in new ways. Artists, for one, have been able to regroup and reinvent themselves like never before, now that they are forced out of their comfort zones and challenged in presentation style.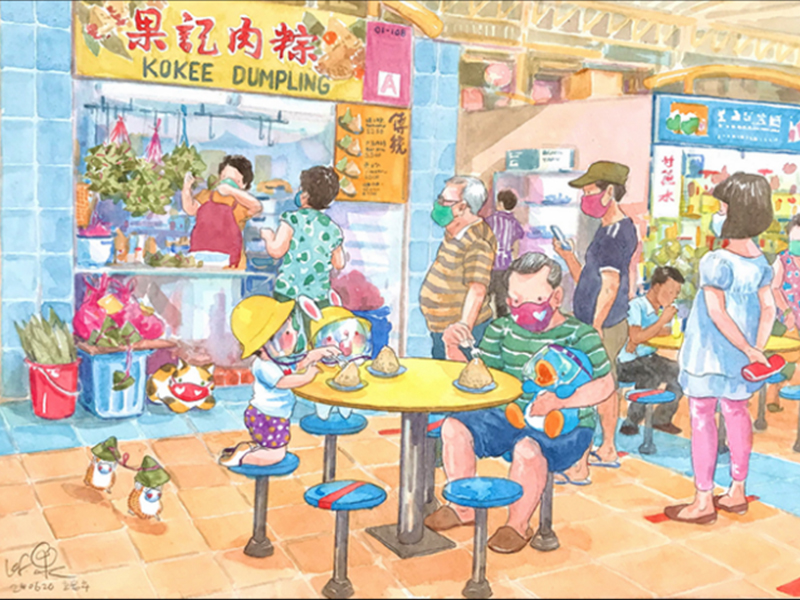 Art by Lee Kow Feng aka Ah Guo, part of #03 – Drawings: Home Truly.
"When NMS Director Chung May Khuen told me about the project, I thought it had its heart in the right place, as a way to reach out to artists and support and encourage them to continue producing inspiring works," says Derong. "For me, NMS has always been the people's museum, and I will always remember going there as a child and being fascinated by this giant whale bone I saw. That's why it's a place where we can and should showcase the everyday heroes behind this project, and break the barriers to no longer be as 'atas' as people might perceive it to be. Rather than something abstract and conceptual, these works reflect the here and now, cutting through the pretension to focus on what the people need."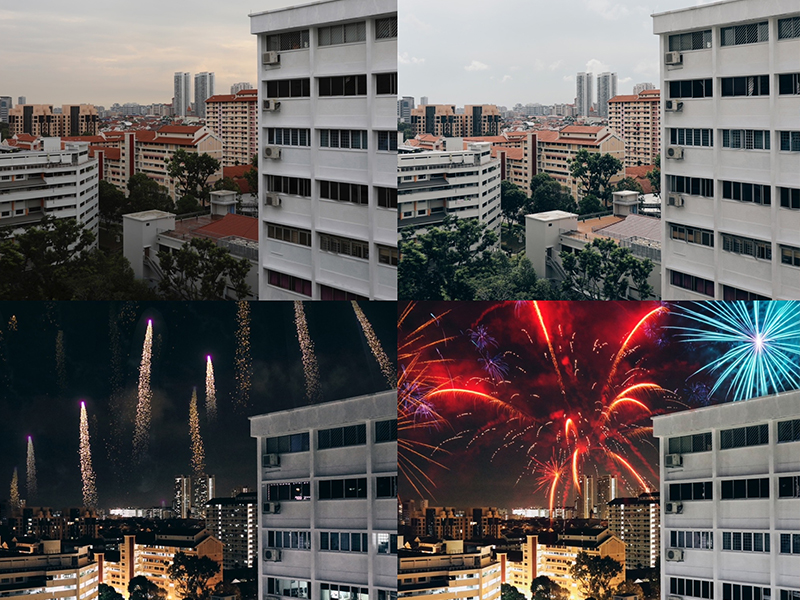 Skies Are Made Out of Boredom by Jet Ho, part of #04 – Photographers.
With a total of 140 works by 91 creatives, the sheer variety of work produced is staggering, each one opening our eyes up to fantastic possibilities of the future, if we just believe. From the future of architecture to video essays, emotional drawings to unique photo essays on the alien landscape during CB, songs using our entirely new range of COVID-19 specific vocabulary to social media feeds in a time of coronavirus, an analysis of unreliable news and false information to games as wish fulfilment, and even Personal Protective Equipment (PPE) as couture fashion.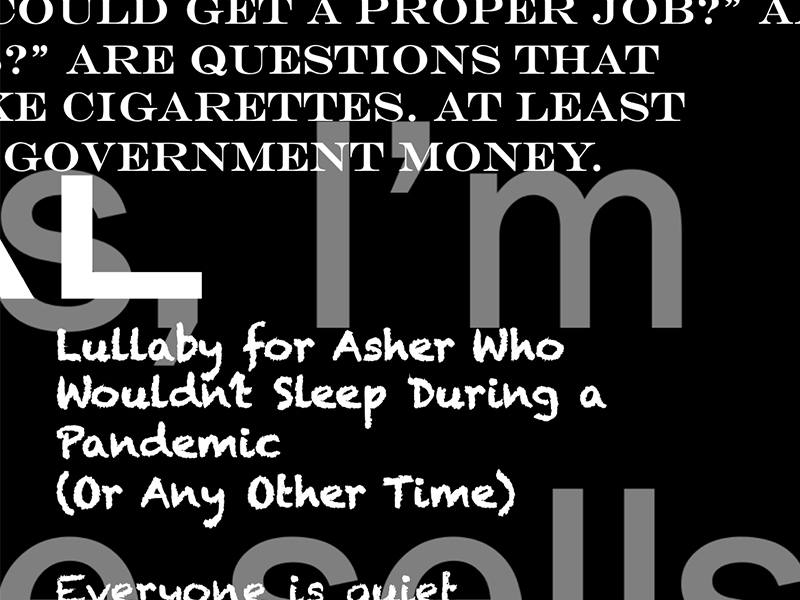 Lullaby For Asher Who Wouldn't Sleep During A Pandemic (Or Any Other Time) by
Balli Kaur Jaswal, part of #05 – Lyrical Verse: Harrr? Corona apa? 
"We got this many artists and works because it's unprecedented, and we were very ambitious. Initially, we even imagined doing 19 chapters, because it's COVID-19!" comments Derong. "What you see is the result of a lot of cold calls, a lot of hard work and a little bit of luck, and we're very proud about having convinced and rallied the participants to stand behind this project, and I really want to thank them all for the solidarity displayed and believing in this project."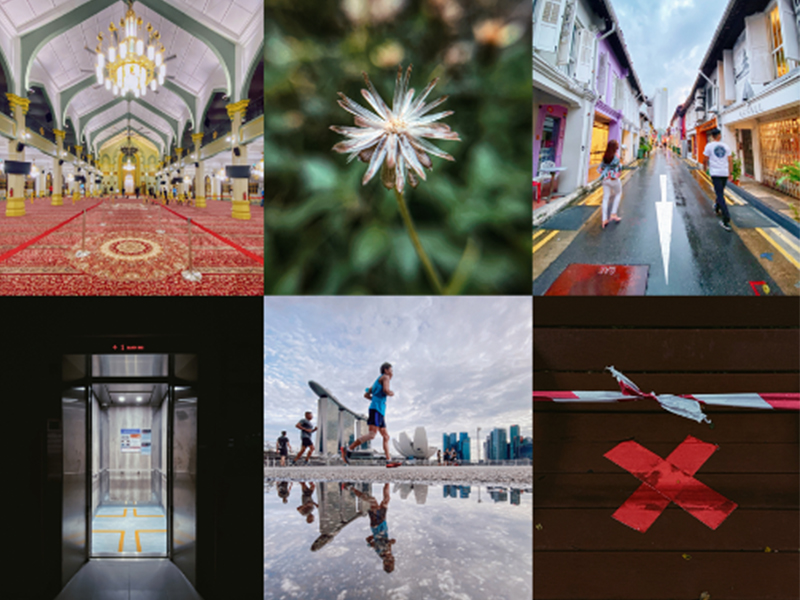 Dark and Light by Yafiq Yusman @yafiqyusman, part of #06 – Instagrammable: Where The Streets Have No Name.
"Across the many topics we cover in the exhibition, the artists are primarily trying to convey some sort of reassurance, while also taking the opportunity to question the status quo, like say Brandon Lim's Advent Charter, that compares foreign worker dorms to vending machines," adds Derong. "We have so many pieces that appeal to a wide range of audiences, whether it's Ah Guo's bright watercolour works for younger kids, or the Instagram grids to appeal to the social media generation. We will all come out of the CB physically different, but we all share this common experience, the mental scars and realisation of issues in society that we might be moved to change in future. The artists' hearts are all in the right place, and they've really put a lot of thought and meaning into each work."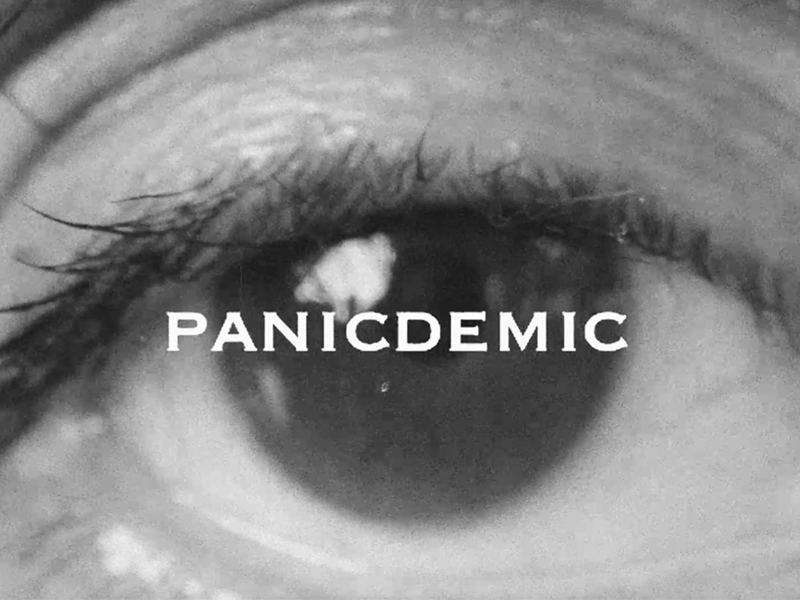 COVIDEO II : Confusion Says: by Yang Derong, music by Dick Lee part of #07 – Covidigital Media: Fake News.
Reflecting on how the nature of viewing and art itself has changed during this time, Derong mentions how must more casual things have become. "With Zoom calls and working from home, there's a lot of formalities, like having to wear a tie for example, that have been cut, for better or worse," he elaborates. "For me, it's better, because people are now more open and relaxed about what they can do and how they can do it, and it's changed a lot about the way they approach work, rather than having to stick to very hard and fast rules. We now can think about new ways of doing things, and learn how to unlearn some of the things we know."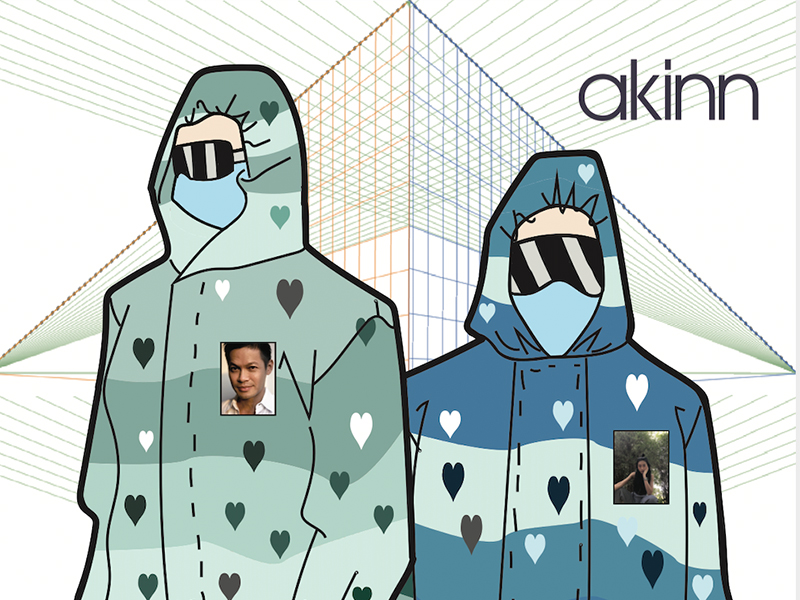 Love From The Heartlands by Wykidd Song, part of #08 – Fashion/Industrial Design: PPE Couture. 
In the 'new normal', it seems that more than ever, we will require creativity and compassion to get through these days, not only as a means of healing and recovery, but also as a form of solace and bonding through the shared experience of art.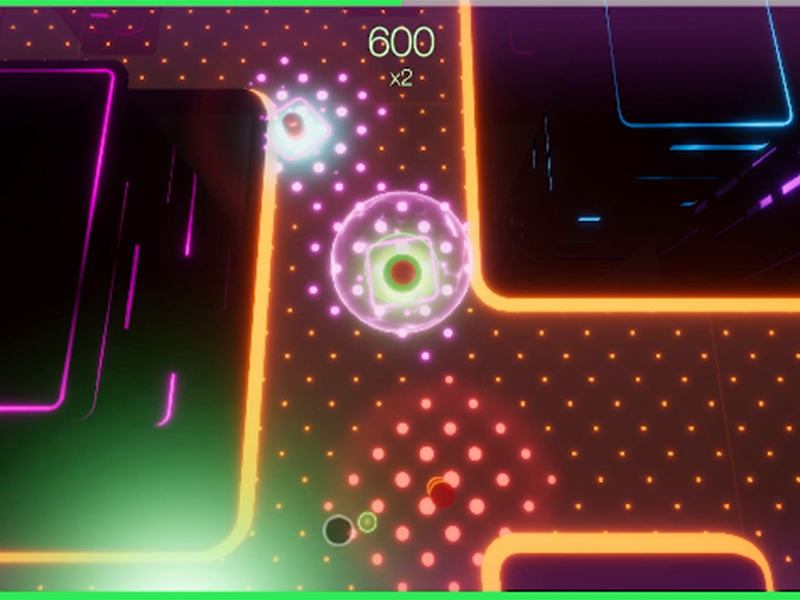 A_PART by CraveFX, part of #09 – Covidigital Games: War on Covid
"In this new 'phygital world', I think online art should be as accessible as YouTube or binge-able as a series on Netflix," Derong concludes. "It's about taking this opportunity to raise accessibility and change perceptions of art, and for viewers, whether in Singapore or elsewhere in the world, to get a chance to see the visions and hear the voices of these 91 artists. They aren't afraid to confront issues, but do so mindfully and with respect, coming together as a 'non-essential' collective in solidarity that things will get better."
#NEVERBEFORESG is available to view from 5th October 2020 to 31st January 2021 online here. For more information, visit their website here