With a name like the Asian Film Archive (AFA), it's all too easy to assume that the organisation belongs somewhere in the past. But having been around for 16 years now, the AFA has more than proven their relevance to Singapore film culture, history, and is finally making their presence felt by the general public, thanks to the robust film programme at Oldham Theatre.
In their latest programme, the AFA puts a spotlight on what they do best: film restoration, in their Restored series. This time around, they're presenting Singapore cult classic action film They Call Her…Cleopatra Wong (1978), featuring Singapore's first and only female Interpol agent, as she goes about kicking butts and fighting international crime rings. The programme has been a resounding success, so much that the AFA has even extended the number of screenings, all the way to November.
"We chose to restore Cleopatra Wong as part of our efforts to make films more accessible," says Karen Chan, Executive Director of AFA. "Restoring film takes quite a long time, and while we do plan ahead, we also look for the right time to release and premiere the film, especially in light of the pandemic, while also ensuring actress Marrie Lee would be able to attend. But things did fall into place quite nicely, and we know people have been waiting a while for us to finally release this film."
Restoration work isn't a straightforward process, and for Cleopatra Wong, it took over 15 months to complete, coupled with the use of multiple film elements loaned from several European film archives. But the end result was worth it, with their initial run of screenings mostly sold out. "In terms of our programming, we do try to vary things," says AFA programmer Viknesh Kobinathan. "Alongside the Restored series, we also parallel it with Releases, featuring new films, and occasional retrospectives as well. All of these need to make sense with the rest of the programme, while also ensuring we showcase diversity from across Asia."
While the AFA has always run a tight ship, with a humble output of work, the programme that really shot them to public attention was the Wong Kar Wai Retrospective held earlier this year. Fans of the Hong Kong arthouse cinema auteur clamoured for tickets in the lead-up to the release, to the extent that the website faced an overload of traffic, the most it's seen since its inception.
"The retrospective turned out to be a great PR move for us, and really extended our reach," says Viknesh. "Prior to this, we tend to have a core audience of people seeking uncommon films, and are always pleasantly surprised when new faces show up. The retrospective brought in a lot of new audience members, and helped spread the word. What's most important is that even after that, we started to see some people who came to Oldham for the first time make repeat visits to subsequent programmes as well, and even bring new friends along with them after spreading the word."
"The AFA tends to work with many different partners, such as the Japanese Film Festival, and we tie our programmes with our partners' where appropriate, tapping into each other's publicity to gain a wider reach," says Karen. "We also work with schools and take the opportunity to reach out to students from all disciplines, positioning it within the frames of pop culture and history. As a smaller indie cinema, we do have different indicators of success from commercial ones, and focus a lot more on introducing our audiences to a range of works they may not have known about before."
"The idea of a 'blockbuster' is very different to us from say a Marvel movie," Viknesh adds. "I'm still a big fan of mainstream cinema of course, but it's interesting to be able to present a slate of programmes which showcase classics – what the 'blockbusters' of yesteryear were!"
"At the same time, we're not showing outdated work, but choosing pieces that have some form of relevance to the audiences," he continues. "Back in April, we presented A Time To Resist, which featured a slate of programmes focusing on Indian cinema, which responded to ideas of injustice and inequality that the pandemic made visible. It was a cerebral, politically and socially-engaged programme, not too esoteric, and offering this alternative option for people to see that 'arthouse' cinema isn't in an ivory tower, but can be fiercely relevant as well."
What the AFA is then, isn't just an ever-growing library of well-preserved film, but an active agent in the film industry, prompting critical thinking through the medium of cinema. It's an organisation that's all about ensuring the legacy of cinema lives on, years after the original screening has ended, and providing opportunity for viewers both now and in the future to have access to films that give insight into film culture of the past.
"We do also listen a lot to trends in the film and archival industry, and think about interdisciplinary and intersectional spaces for us," says Karen. "Beyond just screening film, we do things like the annual State of Motion, which brings visual art and film together, while we also collaborate with local companies, like risograph printers Knuckles & Notch to create memorabilia for our Wong Kar Wai and Cleopatra Wong programmes. We find ways to complement what we do by involving other members of the creative industries to participate."
"If you don't preserve and restore film, then there will be no one that can watch it ever again," she adds darkly. "But maybe the art of archiving isn't so much in our social consciousness because Asia is only starting to catch on, compared to the Western countries who've been doing it for years. That's changing though, and there are now more Asian institutions who realise the importance of preserving our cinematic heritage. It's only in recent years that we've been coming out from our behind-the-scenes work, and extending our visibility with these regular screenings, and really sharing with people what we do."
"With so much material churned out on a daily basis, there is a growing urgency to preserve the films of today to watch tomorrow."

– Karen Chan, Executive Director, Asian Film Archive
On the popularity of archival work, Karen admits that it remains a very niche industry. "The core of our work has always been in the back end, and it's the part we most want to share with people," she says. "And when we do, we always get good responses, even among the young, who take a greater interest once they're aware of what we do."
Karen goes on to explain how there aren't really any prerequisites to becoming an archivist, so long as you take an interest in film and the science of preservation. After all, most of the actual technicalities are learnt on the job, when archivists come onboard for training, workshops and courses. "And now with everything coming online, it's become even easier for us to tap into our networks and link up with people interested in this field of culture, heritage and archiving," says Karen.
The very mention of an archivist brings to mind film maniacs working in the back rooms, poring over reels of film and working with chemicals to restore and give these fragile artefacts a longer lifespan. But with the advent of the digital age, things might be changing for the archivist.
"The film industry going digital means that everything is now on the cloud. That means there will be copies, but as archivists, our job is to create and preserve a version of the film in the highest possible resolution we can," explains Karen. "We have to ensure that it's still available in the far future, and putting something on the cloud has a lot of fine print that may affect that process. Compared to analog film, which we know can be kept secure and stable for say 100 years, digital preservation might not be accessible one day, maybe the extension could be wrong, and it becomes completely unsavable. Archives around the world still stick to films, in film form, that they know how to maintain and keep."
Precisely because there is so much content churned out now, the AFA also needs guidelines on what exactly to archive. "We do have some selection policies, like ensuring that the film has some kind of meaning from the country it's from," says Karen. "Or maybe if we already archive some of this filmmaker's films, or no one else has archived it yet. There are times filmmakers aren't archived by their own home country, and they do come to us. Or we learn of collections that have been abandoned, or left in the hands of families who don't know how to take care of it."
"Think of it as entrusting films to our care, and upholding the value of that film. There's so much that goes into archiving that people aren't aware of, from working through agreements with collectors, getting permissions from filmmakers, negotiating fees with rights owners. So much of it is an investigative process, and it takes a tenacious attitude for an archivist to get out there and go find films that need saving."
"A lot of people put preservation on the back burner, and realise it too late, only when films have done the rounds and outlived their shelf life. It's important to set aside some budget for preservation; we see too many films get lost, even when filmmakers come to us with stacks of unlabelled hard drives, and we are unable to help because it's become a mess of lost data."

– Karen Chan, Executive Director, Asian Film Archive
The global digitalisation process not only affects film archival, but also the idea of film screening, thanks to the prevalence of streaming, and what AFA offers from its screening programmes. "This hit us and other programmers especially hard during circuit breaker last year – how do we keep doing what we do, and rise to the occasion, when it's so convenient to sit at home with Netflix instead of walking out to a cinema with a mask on, risking your health sitting amidst so many people?" laments Viknesh.
"Maybe it all boils back down to the irreplaceable experience of sitting in a cinema, where there really is some kind of magic to it," he continues. "We always have an archivist introduce the film, and tell stories behind how it was found and restored. It becomes a personal experience, and helps to create extra connection between the audience and us. In our Abbas Kiarostami retrospective, we realised Mubi was running a similar programme online, at a fraction of the price. But people still came to Oldham, with sold out screenings.
"People have not yet abandoned the cinema. And that's why we keep coming up with new ways to engage our audiences, from selling merchandise, to setting up exhibitions, to providing talks and Q&As with the creatives, which has become all the more easier now that Zoom meetings have become the norm. We move with the times and adapt, and that works out for us too. Even the fact that more people are watching films online, it brings people in to the cinema too, and I feel so hopeful for the future of cinema."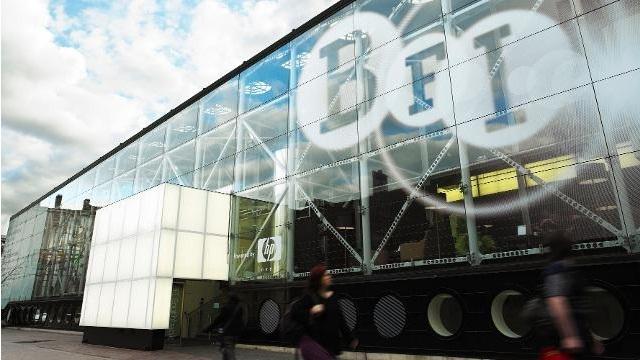 The AFA's mission is clear, and reminiscent of even larger, more prestigious institutions such as the British Film Institute (BFI). To preserve film, provide opportunities to access these classics, and to promote a greater appreciation for and nurture a community of Asian cinema lovers.
"The dream really is to become like the BFI, and to keep doing better, tapping on what's already been done, and working together with the different agencies in Singapore to work together to improve cinema together," says Karen. "Whether a festival or a screening, we want to keep engaging with wider society, expand our audience, make headway in our relationships with both public and private institutions, and just ensure that this archive has the capability to go beyond our lifetime."
The Asian Film Archive has extended its sold out run of They Call Her… Cleopatra Wong at Oldham Theatre, with 4 additional screenings from 23rd October to 13th November 2021.
AFA has also produced exclusive merchandise inspired by They Call Her… Cleopatra Wong. Designed by local studio Knuckles & Notch, the limited-edition merchandise will be sold at Oldham Theatre and on AFA's online shop.