HONG KONG – Now in its 51st edition, the Hong Kong Arts Festival (HKAF) is back this February to bring both local and international arts to the city of Hong Kong. Stars of the art world will descend on the city, with programmes that include Anna Netrebko and Yusif Eyvazov, Loveless Romance—a new drama by Cheung Tat-ming, the dance-opera Love Streams, Jockey Club InnoArts Series: First Steps, Dance Me to the End of Night—a raving dance-theatre piece by Mao Wei, Jockey Club Local Creative Talents Series: Vixen, an installation concert Hyperreality, Kevin Cheng, Tsang Yat-ho, and film screenings from Internationaal Theater Amsterdam.
With the return of live in-venue performances, complemented by diverse PLUS, outreach and education events, the 51st HKAF opens officially on 17th February 2023 at the Grand Theatre of the Hong Kong Cultural Centre, with the Ballet of Slovene National Theatre Maribor's performance of Radio and Juliet & Le Sacre du Printemps (The Rite of Spring), and closes on 18 March 2023 at the Concert Hall of Hong Kong Cultural Centre, with the Bamberg Symphony's performance of a programme including symphonies by Dvořák and Brahms, led by conductor Jakub Hrůša.


In their first Hong Kong appearance since a sensational sold-out performance in 2016, soprano Anna Netrebko and her husband, tenor Yusif Eyvazov, join pianist Rachel Cheung for a recital of music close to their hearts. Anna Netrebko has been called the world's greatest soprano—a superstar with a voice of molten gold. She returns to the HKAF with her husband, tenor Yusif Eyvazov, to perform arias and duets that will sweep you off your feet. The concert is conducted by opera specialist Michelangelo Mazza, and also features mezzo-soprano Carol Lin and the Hong Kong Philharmonic Orchestra.
Featuring award-winning stage and screen veteran Wang Wei and seasoned actresses Annie Cheung and Kate Yeung, this deeply moving Loveless Romance written and directed by Cheung Tat-ming is a thoughtful contemplation on death and loss, longing and belonging, exploring the constant push and pull between love and loveless, hope and hopeless.
A masterfully conceived dance-opera with a stellar cast of outstanding dancers from the Hong Kong Dance Company, renowned opera singers, and a live music ensemble, Love Streams interweaves two HKAF-commissioned chamber operas Heart of Coral and Women Like Us and is possibly the first original production of its kind in Hong Kong.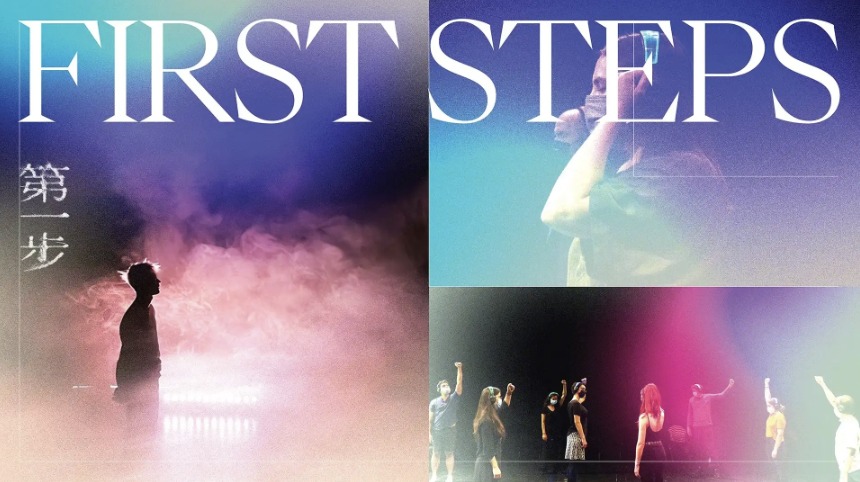 Created and developed specifically for Hong Kong by Tamanoir Immersive Studio from France in collaboration with local artists, Jockey Club InnoArts Series: First Steps is a participatory dance in an immersive soundscape with interactive lighting which provides an opportunity for us all to start reconnecting with each other.
Having reflected on his experiences during the past year, choreographer Mao Wei continues his creative journey in Dance Me to the End of Night, collaborating with Chan Tai-yin as dramaturge. This new production with a newly created set, lighting, music and costume design speaks of the resilience and vulnerability of young people in their "formidable year".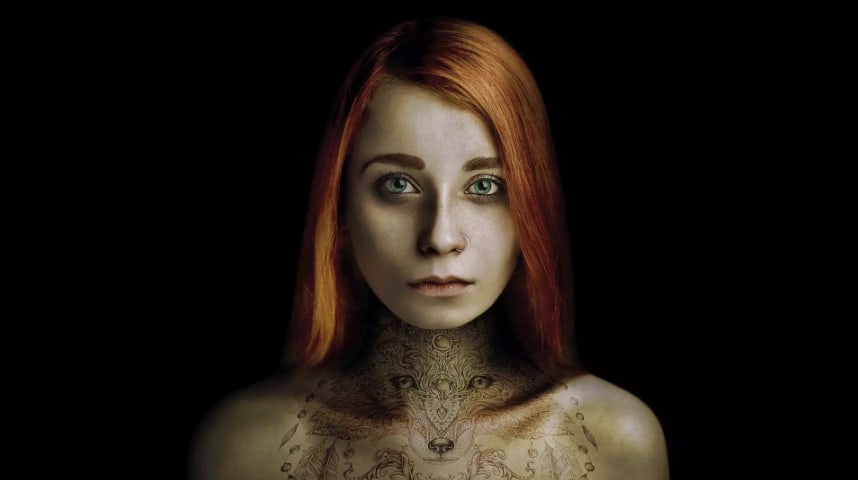 Join Janacek's irrepressible fox-cub Sharp-Ears right here in Hong Kong. A brilliant collaboration between Hong Kong artists and an award-winning UK opera company for an accessible new production of Jockey Club Local Creative Talents Series: Vixen, headphones enable you to become part of the drama. This is opera as you've never experienced it before.
In Hyperreality—an installation concert, Keith Lam partners with composer and musician Fung Lam to create a multimedia experience powered by such unexpected information and accompanied by Four Realities composed by Fung Lam, and Black Angels for Electric String Quartet composed by the Grammy Award-winning George Crumb from the USA. The music is performed live by the Hong Kong Contemporary Music Group and also includes a recorded performance by Cong Quartet.
Sheng virtuoso Kevin Cheng acknowledges no boundaries for this ancient and versatile instrument. Together with a handpicked team of fellow-musicians, he performs music that embraces both East and West, in a concert as vibrant and as cosmopolitan as Hong Kong itself.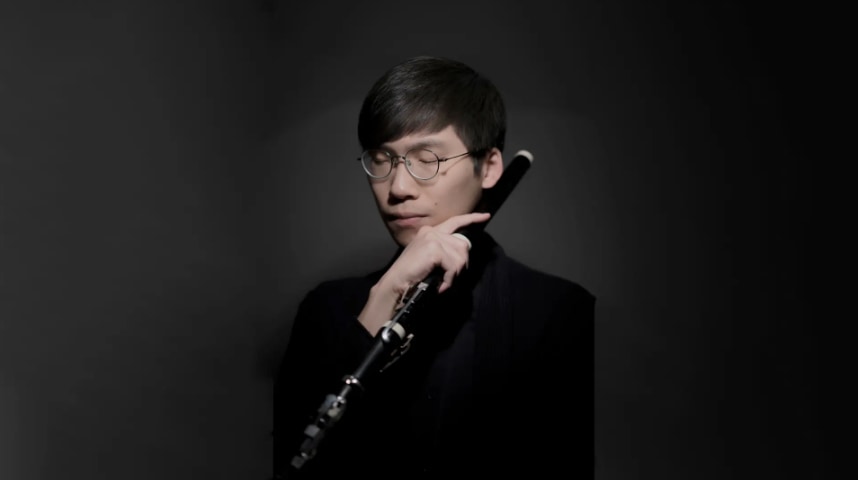 Inspired by the sounds of flutes from different centuries, Hong Kong historical flautist Tsang Yat-ho presents "Triptych for Flute"—a two-concert journey through three centuries of flute music, played on period-appropriate flutes by a specialist of historically informed performance.
Four masterpieces of Internationaal Theater Amsterdam (artistic director: Ivo van Hove) have been selected for special film screenings, including The things that pass, Oedipus, Ibsen House and Roman Tragedies. This is a great chance for audiences to immerse themselves in the brilliance of three acclaimed theatre directors through the power of cinema.
After the disruption caused by the pandemic, the Festival PLUS programme returns at the 2023 HKAF with more in-venue activities, continuing its mission to broaden audiences' Festival experience beyond the stage. Highlights of the 2023 PLUS programme include an exhibition of Monteverdi's Il Ritorno d'Ulisse which features models of the sets, photos and interviews, showing how the show has grown and changed over the 25 years since it made its debut. And there's a special recital and lecture demonstration by Sheng Yuan, a historical keyboardist from mainland China who will enrich festivalgoers' experience at the events that reveal the differences between early and modern pianos. Additionally, there are masterclasses, workshops, PLUS films, post-performance meet-the-artist sessions, and pre-performance talks, to provide deeper engagement with the artists and their works.



The Young Friends of the Hong Kong Arts Festival has reached more than 810,000 students since it was founded 30 years ago. This year, Young Friends continues to promote the arts to local secondary and tertiary school students with its rich and diverse line up of school tours, workshops, talks, tickets to Festival performances, as well as arts administration and arts journalism training opportunities.



"HKartsFestival@TaiKwun 2023" is part of the 51st Hong Kong Arts Festival, and is solely sponsored by The Hong Kong Jockey Club Charities Trust. It will take place at Tai Kwun across two weeks (15-26 February 2023). Programme details will be announced in December.
"No Limits", co-presented by the Hong Kong Arts Festival and The Hong Kong Jockey Club Charities Trust, aims to create a barrier-free environment enabling artists and audiences to explore and promote inclusiveness through the arts. With the fifth "No Limits" to be held from February to May 2023, you are invited to experience a series of fascinating, in-venue and online programmes which cover film, music, dance and theatre by international and Hong Kong artists of different abilities that defy constraints and boundaries. The project also invests heavily in arts education for young people; diverse arts experiences are designed to nurture students' interest in the arts, and enable them to share the joy of the arts together with people of different abilities.
The 2023 Hong Kong Arts Festival runs from 17th February to 19th March 2023. Tickets and full programme available here