Brooklyn-based singer-songwriter Jesse Ruben is a beacon of hope. With two albums already under his belt, the 32-year old musician is enjoying strong success on the road as he promotes his latest EP Hope.
On how he got started, Jesse explains: "I've always had a very special relationship with music, and I grew up listening to all sorts of genres – rock & roll, folk, jazz, country…you name it. And they're all part of who I am. I've always been in musical settings, and I used to take piano lessons when I was 5, but because I never really practiced, it kind of all went downhill from there. Whenever my dad played guitar with his friends, I kept wanting to be a part of that experience, and it wasn't till high school that I picked up an acoustic guitar and found my place in the world musically – I knew that was what I was gonna do for the rest of my life."
Best known for the song "We Can", initially aimed to inspired people to start running, Jesse's track went on to have a much farther-reaching message, when a Vancouver elementary school reached out and told him it was inspirational to the students to let them know they were capable of making positive change in life and the world, leading to the nation-wide "The We Can Project". In a sense, this was precisely the kind of song he would go on to be known for. Says Jesse: "There was this one time I used to write about my ex-girlfriend, and sure, I played those songs at a show, people liked it, I sold a bunch of merch, but I started to think: when audiences went home, what did they take away from the experience, apart from learning that my ex-girlfriend sucked? It was an empty victory for me. I f people were gonna take time out of their busy lives, spend money on my albums and concerts, drive all the way to a venue and see my play, then I should be giving them something for themselves other then making it all about me."
"So I zoomed out a little, took a more worldly approach to what I was writing about, talking about, and singing about, to find a more positive message behind them, because it was important to me to share that," he adds.
Positivity is without a doubt one of the cornerstones of Jesse's life, having lived through one of his darkest periods just recently, when his music career took a forced break when he was diagnosed with Lyme disease. Says Jesse on the ordeal: "The diagnosis was really just the beginning. It was brutal, because I didn't know what to expect. There were so many questions even after we found out the diagnosis = when did I get it, how did I get it, how do we fight this…and it started to become this really dark time for me. There were so many times I thought I was gonna die, and plenty of times I wanted to die, day after day of feeling like I wasn't living and just suffering all the time. It really takes a toll on you."
"What did help me get through it was how lucky I was that I had a great doctor in New York, and after a while, it was almost like family, seeing them everyday, and slowly but surely getting better," he adds. "It took another year or so before I finally felt like myself again, and there's still a part of me that when I'm doing the tour that I go into this dark place, and get upset about how I could have been doing all of this 5 years ago if it wasn't for this disease. I'm still so thankful everyday that I have this opportunity still, and that I'm not sick in bed right now. The people that saved my life come in so many different forms, like my now-wife always supporting me. Back then, we'd only been dating 3 weeks before I was diagnosed, and she's stuck it out by my side ever since. I also know other people with Lyme disease, and from time to time we'd meet up, just so we can have someone else in the room across from us and really understand what each other is going through. Without these people, I wouldn't be here today."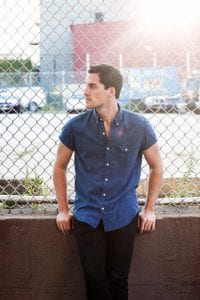 Jesse's story is an inspiring one, and one that he has taken in his stride, putting positive change in the world because of it through his music. Says Jesse: "In my concerts, I think about how I'm onstage and I'm literally above my audience. I don't want it to feel that way – I wanna level it out, talk about my experiences and sing about them, and connect with them on the same level. I don't know about life and the world any more than they do, and I need to say it to people because of a responsibility to them. There will be people at my concerts that understand what I'm talking about, and people who've been through similar experiences. Whether you're exhausted or stressed out, no matter your age, I want to be there to help them through it with my music."
"This current EP, Hope, is simply about what's missing in my life and in the world right now. It's about what I wanted more of in the last 5 years during my most difficult time, and it's really just hope – upbeat songs, positivity, musically romantic tracks in these 5 songs. I want to make your day better, and hopefully, one of these songs is going to help you."
On his musical style, Jesse elaborates: "I'm still trying to figure out what the 'Jesse Ruben song' sounds like, and I'm always interested in trying different things. It's not interesting to discuss the same thing over and over again, same goes for writing about the same issues over and over again. I tend to have arguments with my producers about songs that won't fit, or an album that just sounds the same throughout (but we do come to a consensus eventually). I'm most comfortable with me with a guitar by myself, but I don't want to do that forever, and challenge myself both as a musician and a songwriter. It's a challenge to write things in new ways, with new styles while still remaining personal. That's where the lyrics come in, and they're a huge part of my songwriting process. I don't wanna take my listeners for granted, and I want them to get the most out of it. I stay away from obscure metaphors, and prefer to tell people exactly what it's all about. After all, at the end of the day, it's my name on the cover of the album, and I want to be proud of the material I put out."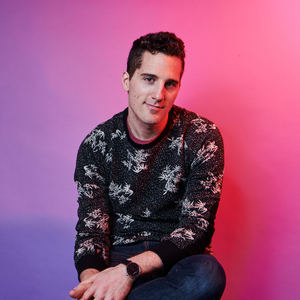 As mentioned, Jesse initially wrote the song "We Can" as an inspiration to others to get running, himself being an avid runner. Says Jesse: "I'm pretty crazy when it comes to running. When on tour, sometimes you have these long drives, and you can't run in the afternoon since it can get too hot, potentially dangerous. I do about 6 months of on and off training before a marathon, and honestly, my schedule doesn't change much, because I just have to get up earlier and it would have been time I'd spend on the internet or scribbling anyway. Interestingly, I'm actually most productive when I'm running – I don't bring any tech or phone with me, and I just like being present and looking around."
His next project, a full length album, will be titled A Reply To Violence, set for release in the near future. Says Jesse: "A Reply To Violence was inspired by this Leonard Bernstein quote I found one day while walking through the East Village on the side of a building, and it's gonna be a lot more political, personal, and introspective. The exact quote is 'This will be our reply to violence, that we make music more intensely, more beautifully, and more devotedly than ever before.' I feel like that's my job, to take all this crazy in the world and make something good out of it."
Jesse ends off by giving a little advice to young musicians: "Don't compare yourself to others – that's advice I myself need to take. It's harder these days because social media skips past all the hard parts, showing you the end product that looks so good, but they don't show you all the hours spent writing and practicing. There is no shortcut to a craft, and it's about putting in the time to learn, and having the patience to master it. There's people of all sorts of talents out there, but no one will be able to write the same songs that you do. It's unique, and all musicians should be proud of what they produce."
He concludes: "In life, sometimes, it's just about finding something that makes your day a little better, whether it's connecting with a friend, listening to a good song, or just having a moment of reprieve from whatever you've got going on in life. Take care of yourself more – we really suck at taking care of ourselves, and we never ever stop and think 'what do I need right now?' These days, I just try to be very present about good things happening all around me, stay grateful for opportunities, do cool stuff with cool people, and make people happy."
Listen to Jesse Ruben's EP 'Hope' here For more information, visit his website here