Drama Box is celebrating its 30th year in Singapore arts with SCENES: Participatory Practices, a virtual gathering of artists from the Asia Pacific region with socially-engaged artistic practice.
SCENES first took place in 2010 with a celebration of Chinese language theatre in Singapore, and has since been programmed every 5 years as Drama Box's way of consolidating its practice. The second edition in 2015 focused on Forum Theatre, a form that Drama Box was known for using in engaging the public in discussions on social issues.
SCENES: Participatory Practices had long been planned for this September, to which live presence and gathering were central, like previous editions. Faced with the challenge of COVID-19 and the new reality of physical distancing, the artistic team at Drama Box found themselves, like many other arts practitioners, contemplating what it means for the arts to be present in times like this and equally important, in times after this.
"I believe the spirit of art is to persist in being present and walking alongside. Regardless of the times and distance, artists need to continue to participate in society along with the public – to articulate and question the realities we live in, to inspire imagination and alternative possibilities – and to do so via artistic expressions," says Han Xuemei, Resident Artist of Drama Box who is taking on the role of Artistic Director of SCENES: Participatory Practices.
With that in mind, Drama Box made the decision to adapt the programme for a digital platform, and the artist collaborators took on the challenge and redirected their focus to critical engagement with society across distance. Part of the programme comprises three Experiences where artists Kok Heng Leun (Singapore), Jamie Lewis (Australia/Singapore) and Komunidad X (The Philippines) explore issues of democratic decision-making within a community, celebrate intergenerational and intercultural conversations between children and the elderly, and create new means of solidarity between complete strangers in trying times.
Born in Singapore but presently based in Melbourne, Jamie Lewis is especially proud to be bringing The Little Old Cooking Club That Could home to Singapore. Ten children and seniors will enjoy a meal – and prepare one in return – delivered in a tiffin box by Jamie's father, known as Papa Lewis, while listening to an intercultural conversation between children and seniors in Singapore and Australia. Her work is driven by a desire to facilitate a cultural conversation about how society perceives seniors and children, and centres around the idea of dining together, but separately. "I want participants to have a sense of sitting at a table, eating together, despite being in our own homes, behind our computers," says Jamie.
Meanwhile in Manila, Komunidad X are devising a 72-hour engagement titled KXMOBA, during which they will be co-creating with the audience. It is the group's first time creating a durational work, and they are looking forward to the process. "Now that there's a pandemic and we can only interact online, is it possible to share a space and share time together in these trying, difficult times? Even if we come from different backgrounds, cultures and spatial realities, can we find new means of solidarity, of supporting each other?" says JK Anicoche of Komunidad X. "We are taking turns, but I don't know how excited we could get, maybe we'd stay awake for 72 hours, let's see!"
Kok Heng Leun, Artistic Director of Drama Box will be adapting participatory theatre The Lesson to a digital format. Since its debut at the 2015 Singapore International Festival of Arts to much acclaim, The Lesson has been restaged numerous times by Drama Box, to different communities and in different cities, including Macau, Rotterdam and Taipei. Participants are presented with the scenario of their estate being due for development and the community is to make a collective decision on which existing facility should make way, through discussions and voting. To present The Lesson online is an entirely different ball game for Kok, and comes with its own set of challenges. "It is no longer just about having a discussion, but how do we create the sense that we are in the same space, part of the same community in the virtual world?"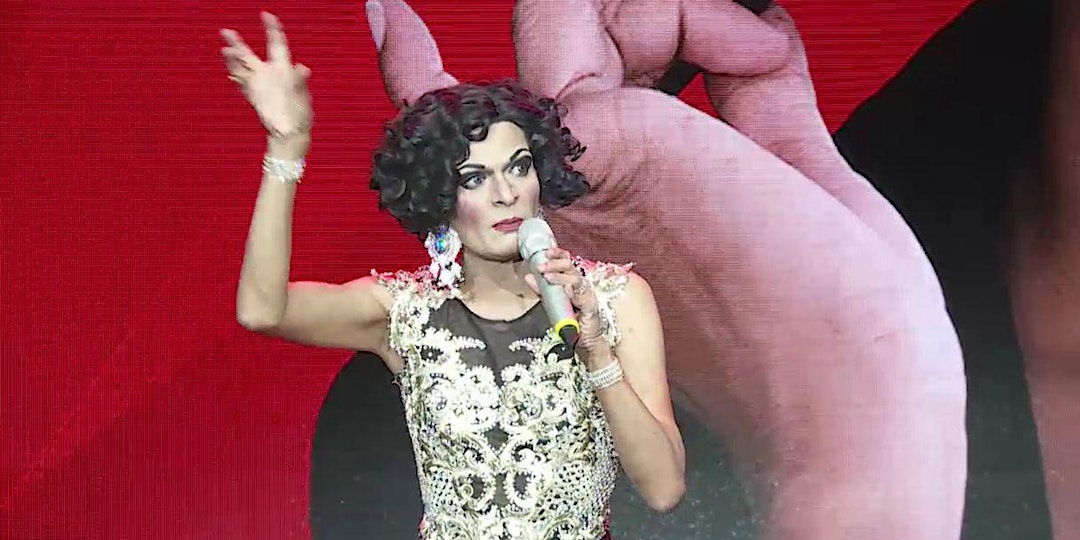 Besides the Experiences, six Singaporean artists – Gwee Li Sui, Kumar, Myra Loke, Zarina Muhammad, P7:1SMA and anGie seah – will also be creating workshops ranging from puppetry to understanding humour to designing personal rituals, addressing the central question of what are some things people should learn or unlearn, in order to participate meaningfully in society. Also, bookending the experiences and workshops are a panel discussion where speakers Han Xuemei, JK Anicoche and Jamie Lewis address the question of artists can continue creating participatory art in a physically distanced world, available on public livestream, and an exclusive conversation just for participants and artists of SCENES to gather at the end of the 7-day programme and share their observations and reflections.
SCENES: Participatory Practices takes place from 7th to 13th September online, with more information available here The full list of workshops is available from Eventbrite here, while various performances will be available for livestreaming here. 
Participation is by registration, and participants can decide how much they want to pay for their ticket. Drama Box hopes that giving the participants the choice to determine the value of the programmes also helps provide accessibility, especially in these difficult times. Selected programmes will be publicly available via livestreaming.