It's Drama Box's 30th anniversary this year, but with the COVID-19 pandemic in place, the local theatre company has been unable to organise any programmes since the restrictions on live performances began. At least, until now, with their 2020 edition of  SCENES taking place completely online this September.
Organised every five years as a way for Drama Box to celebrate and consolidate their practice, this year's edition sees the theatre company tackling participatory practices, wherein audiences would play an active role as a creator and participant in each performance, rather than as passive viewers. With the new normal of forced physical distancing however, the team behind SCENES had to rethink their original plans, and how they would adapt it for these new limitations, and what their art can be both now and in the future.
"Participation is about having audience members exercise their own creative agency, where the act of participating empowers them to understand that they are a part of something greater and that their actions can create change," says Han Xuemei, Resident Artist at Drama Box and Artistic Director of SCENES. "For myself, I'm interested in seeing the act of creating expand beyond just artists, where our role is to facilitate the space and create conditions for audiences to come together to create. I find that kind of creative practice meaningful, as it's about how audiences can bring something back to their own life, open up their imagination, and realise that they have the ability to make things happen."
Xuemei goes on to explain how SCENES was originally meant to be completely live and held in a physical space (at least one of them being Drama Box's GoLi). "But of course, now that wasn't an option, and we had to figure out how to adapt the works to still be able to engage meaningfully even when apart, using both online and offline tools," she continues. One example of this would be how Melbourne-based Singaporean Jamie Lewis' The Little Old Cooking Club That Could, where ten children and seniors will enjoy a meal – and prepare one in return – delivered in a tiffin box by Jamie's father while listening to an intercultural conversation between children and seniors in Singapore and Australia.
"In essence, SCENES is no longer a 'festival', but an experiment and means of exploring how to engage with people, and a way for us to learn how to deal with space and time when you can't even control the space any longer," says Xuemei. "Especially considering how many distractions there are around us in an online space, we have to be more aware of how our digital habits affect our theatre watching habits, and how we can help audiences prepare to enter such an experience, create intimacy even while being apart, and to allow audiences to become comfortable enough to want to be participants."
Besides The Little Old Cooking Club That Could, SCENES is anchored by two other experiences – Manila-based Komunidad X's 72-hour KXMOBA, and a new, online version of Drama Box's participatory theatre The Lesson, led by Drama Box Artistic Director Kok Heng Leun. In the version of The Lesson we watched, audience members were tasked to vote for a specific site to be torn down to make way for a new development, and to make that decision, engage in debate and discussion on the pros and cons of demolishing each piece before making their final vote.
Commenting on how The Lesson has been adapted, Xuemei elaborates: "The general structure and premise is still the same. But the biggest change you'll see is how it is no longer a 3 hour work to be experienced in one go, but split into three parts, because of the limited stamina people have to focus on a digital space. It's a very dialogic piece, and requires lots of debate, so we were concerned with how we'd continue to facilitate that element even when it was taken online, and how to ensure people are willing to talk, see the big picture, and still taking into consideration the valid points made by others, before factoring that into the final choice they make with every vote." 
These three core experiences are also supported by six workshops audience members can participate in over the 7-day festival, intended to impart skills to them and address the central question of what are some things people should learn or unlearn, in order to participate meaningfully in society. "Take Gwee Li Sui's Healing with Humour workshop for example, which is about helping the individual learn to heal. Only when that happens can society heal," says Xuemei.
"We made sure that the workshops would provide a diverse range of options as to what you want to learn or unlearn across artistic practices, and not just from theatre types, but across disciplines, which is why we include both practitioners like Myra Loke and sound artist anGie seah, as well as people who offer other practices, like Zarina Muhammad and her rituals, or Kumar and the constructive power of ranting, and dance company P7:1SMA, who are inviting us to consider what "dirty" means and to rethink our relationship with cleaning."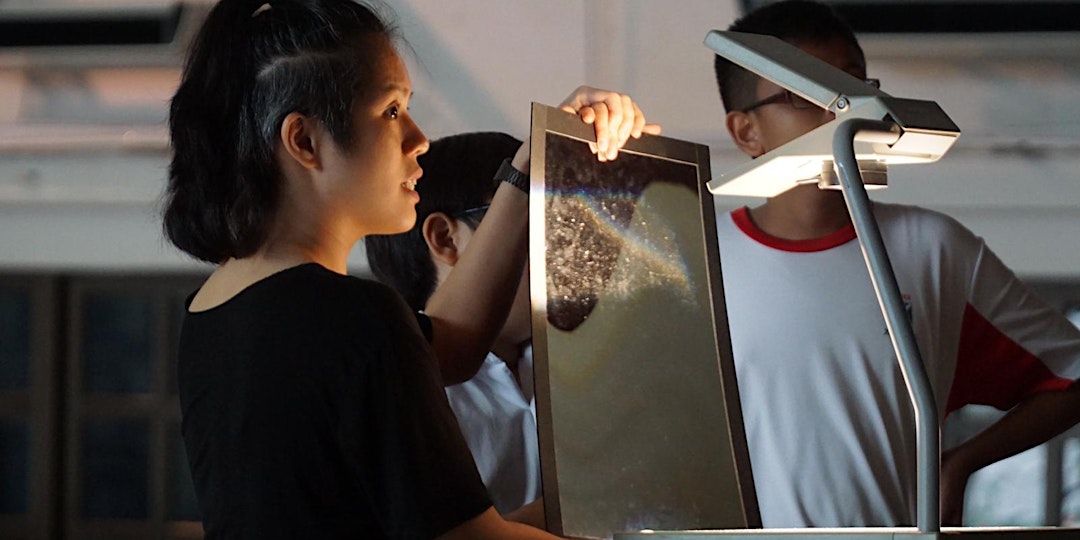 While all this may seem incredibly overwhelming for audiences to take in at one go, Drama Box ensures that audiences can better understand the entire experience with panel discussions to bookend SCENES. Here, speakers Han Xuemei, JK Anicoche (of KXMOBA) and Jamie Lewis address the question of artists can continue creating participatory art in a physically distanced world, and participants and artists of SCENES will gather at the end of the 7-day programme and share their observations and reflections.
This particular part of SCENES was organised by SCENES assistant artistic director and Drama Box Resident Artist Chng Yi Kai, who comments: "When I was planning the conversations, it was quite experimental; you know how the usual post-show dialogue is about audiences posing questions towards artists? In our case, we want it to really become a two way process, and ask the audiences about their experiences as participants. We want to shift the focus away from artists producing work for an audience to participants being part of the creative process of a work. There'll be breakout rooms, and Xuemei and I will be moderating to ensure things don't get too chaotic, and that participants can feel free and comfortable enough to discuss their experience with each other and the artists."
Even if you can't participate in the conversations at either end of SCENES, audience members can remain connected through the @SCENEStersDB Telegram channel, open for everyone to participate in dialogues on and beyond what they've watched and experienced. "We've been talking about wanting to be able to have people outside of the arts community feel able to participate, because we can't just have 'experts' be the only ones in these conversations," says Yi Kai. "Other perspectives would help us see how the arts can help contribute to practical solutions in long run. It really is all about how we're learning to work within our new limitations, and how we could continue to do social engagement over the next five years."
"The idea at Drama Box is that we want to do both social engagement while still creating art. There's a lot of things we want to go into, like building a community and empowering it to tackle issues, while building solidarity," he continues. "Art then, is where it all comes together, where it can feel more meaningful when it's contextualised within a larger narrative, and where community and participatory work really comes through."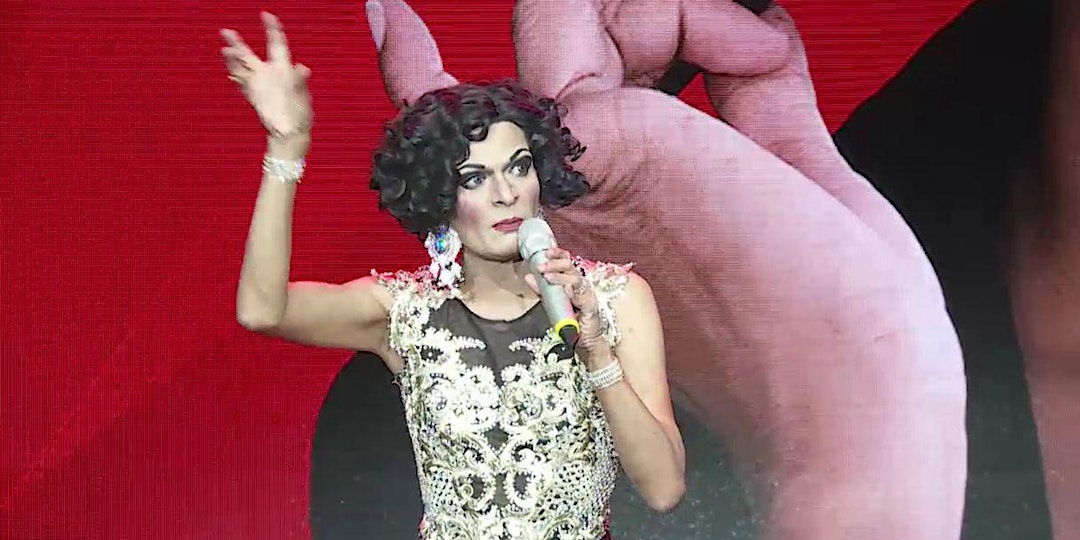 "I think SCENES is a chance to reflect and consolidate the work that Drama Box has been doing over the last five years, a space where we can experiment, try out new possibilities and think about what lies in our future based on what we discover," says Xuemei. "It's almost like an extension of how we've worked in public spaces over the years, from bringing theatre into heartland spaces to how we interact with sites and explore their relationships with people."
"In all honesty, I don't see us hanging online for too much longer, and we'll probably be returning to the physical space when we can," she concludes. "But most importantly, this is a time where we can think about how we can create works that continue to be more interdisciplinary, intersectional, and how we can better build stronger relationships with our stakeholders. Participation is about listening to one another, coming together, and being aware that we are not just independent selves, but instead all belong to a part of a larger community, and experience this idea of interdependence that comes from sharing in these communal moments." 
SCENES: Participatory Practices takes place from 7th to 13th September online, with more information available here The full list of workshops is available from Eventbrite here, while various performances will be available for livestreaming here. 
Participation is by registration, and participants can decide how much they want to pay for their ticket. Drama Box hopes that giving the participants the choice to determine the value of the programmes also helps provide accessibility, especially in these difficult times. Selected programmes will be publicly available via livestreaming.
Places for "Homework" by anGie seah and "Kemas Ritual" by P7:1SMA are still available. Sign up for them on Eventbrite. 
Stay connected throughout SCENES when you join the @SCENEStersDB on Telegram for dialogues on and beyond SCENES: Participatory Practice.