If it's one person you should expect the unexpected from, it's Malaysian director Tan Chui Mui. A pioneer of the Malaysian New Wave, Tan is a chameleon of a person, constantly challenging herself to go one step further in her artistry, her head a chaotic but dazzling swirl of ideas, and always ensuring that the work she puts out is of a high quality.
In town to promote her new film Barbarian Invasion and mentor participants at the Southeast Asian Film Lab at the 32nd Singapore International Film Festival (SGIFF), we sat down for an evening coffee with Tan on her last night in Singapore to learn more about her filmmaking philosophy, and the stories behind Barbarian Invasion. Sporting a fresh, cropped haircut, eyes glinting even at the end of a long day, Tan seems to be feeding off the adrenaline rush, as she reveals that this is actually her first festival this year she's attended in person, due to the ongoing coronavirus pandemic.
"Prior to SGIFF, Barbarian Invasion made its premiere at a Chinese film festival, while its most recent screening was a limited 10 day run in Kuala Lumpur," says Tan. "Here in Singapore, the screenings have been really fun, and it feels like a mini-reunion, meeting up with directors like Tan Pin Pin and Royston Tan. Some of them have known me since I was a shy little girl in 2003, and seeing me onscreen performing martial arts, that really surprised them!"
Indeed, besides directing the film, Tan also happens to star in it as the lead. Here, she plays an award-winning actress coming out of retirement in the hopes that a new project would give her the lease of life she so desires, after a messy divorce and having her hands full taking care of her young child.
"Martial arts was something I grew up with; my father used to learn from books, and even silat and muay thai from some of the villagers," says Tan. "I loved Wuxia films, and there was this one particular series based on Jin Yong's Yue Nu Jian, where an unknown village girl becomes a talented swordswoman, and the actress who played her was actually called Moon Lee. As a kid, sometimes i wanted to call myself Moon, but honestly Moon Tan sounds terrible."
Paying tribute to that childhood obsession, the character Tan plays in Barbarian Invasion then, naturally, was named Moon. "Even before the film, I'd already been interested in learning martial arts, like picking up muay thai while on a residency in Chiang Mai, and picking up a bit of MMA and Brazilian Jiu Jitsu, before getting too busy back in 2014. It was necessary to pick up martial arts again for the film, and learn new skills, especially when it's meant to be a reference to The Bourne Identity, which would in turn affect the fight choreography and flow."
But of course, Barbarian Invasion wasn't just a vehicle for Tan to return to her love for martial arts. Instead, it was born out of a chance encounter back in 2019, during HK FILMART, where she ran into a friend who ran the film company Heaven Pictures. While the company was offering up to 3 million RMB to young filmmakers to make their debut features, many of these filmmakers instead decided not to take up the offer, citing how it was too low of a budget. Tan reassured him that it was still possible to make low budget films in this day and age, and a few meetings later, the Back to Basics programme was born, where six prominent Asian directors (including Tan) were commissioned to direct films with a budget of 1 million RMB.
"Initially, I was considering making a simple low budget sci-fi film, about a girl who creates an AI, and titled I Just Want You To Love Me," explains Tan. "But that idea was scrapped when I was visiting an art village in Beijing and ran into a friend who wanted to cast me as lead actress in a spy film. But eventually, I told him that I'd take over as director instead, and incorporate the plot into the film, which was what would eventually become Barbarian Invasion."
Art imitates life, and that initial draft would quickly find itself transforming into something so much more as the project continued, with Tan increasingly incorporating her life experiences into the story. "A few friends and I travelled to Phuket to attempt to write the film, do research and some recce for possible filming locations," says Tan. "But a few days before the trip, I realised I couldn't find anyone to take care of my young son, and I ended up having to bring him along. That ended up causing quite a few problems, and we began to shift the focus of the story towards the training process the actress goes through, and how her son disrupts training and causes trouble for her. We ended up filming it almost behind-the-scenes, mockumentary style."
One can almost see how erratic and malleable the film was at the point, as it continually twisted and turned to reflect Tan's state of mind at the time. Tan attributes finally being able to settle her ideas to her creative team, in particular, her two producers, Woo Ming Jin, and Bianca Balbuena. "Thank goodness my producers understand and can make sense of what I'm saying, because my thoughts tend to be so scattered," says Tan. "Ming Jin, for example, saw the 'mockumentary' footage and told me it was a waste of a good idea, and got me to rethink the idea and script it again. It really was a team effort, where I let them contribute to the creative process and review as well."
"Even then, there are times I could be precious about the plot, where I insisted Moon's ex-husband would be a film director," she adds. "The whole first act, the characters would just refer to him as NYU (as he had studied there), until someone suggested that he should be an actor instead of a director. I had to take a few days to consider it, but eventually understood that it would make for a better film. But I still kept that joke in the script, where instead of calling him NYU, they would nickname him 'Juilliard' instead!"
Even down to scouting the filming location was an issue that went through several setbacks – the initial plan to film in Phuket turned out to be too expensive, and producer Bianca's suggestion to try Cebu instead ended the same way. All of that led back to them returning to Malaysia to film and hire their crew. "The crew here fit our budget, and it helped that we were all familiar with the country," says Tan. "Our final shooting location ended up being about 15 minutes drive north of Cherating, a small town called Kemaman which I used to visit as a kid, and everywhere you go, there would be this perfect spot for a scene."
On the film's title, Tan mentions a quote by German-born American political theorist Hannah Arendt, stating: 'Every generation, civilisation is invaded by barbarians. We call them children,' referencing the disruption Moon's child would cause in her life and training. "I read that quote back in high school, and initially made it more explicitly mentioned in the film," says Tan. "We still see remnants of that when Moon is having trouble with her child at the beginning of the film, but when it stopped being the entire film's focus, we removed it, as it was no longer just the child being the barbarian that invaded her life."
"Film is a way for me to vent my feelings, and what Moon says about being like a 3D printer programmed to birth children is something that actually reflects my feelings," adds Tan. "And that led me to wonder if we really do create anything, even down to whether we can truly call a film our own. After all, all humans are heavily influenced by everything we read and experience, and how all these ideas are simply 'borrowed', and the director is just a curator for these ideas. Yes, I have 'birthed' this film, but in the same way that my body is just a conduit for childbirth."
But always, no matter how many changes to the details were made, the core tenet would remain a story about a woman rediscovering herself by the end of the film. "At the end of the film, there's an illusion of a character 'walking on water', which I culled from another unfinished story of mine," says Tan. "That was inspired in part by Leo Tolstoy's short story 'The Three Hermits', where a group of monks living on a remote island were so obsessed over getting their prayer right, they didn't realise that they were walking on water. In the same way, I want audiences to realise that sometimes, you already had the answer or solution all along, even if you don't realise it at first."
"Good film anchors audiences emotionally, and as much as audiences recognise that everything happening before them is fictitious, it's up to the director to evoke those feelings and let them forget that it's a film for a moment, and just feel," says Tan. "There's a film within a film element in Barbarian Invasion, and I have people asking me 'at what point exactly does that happen? And I just tell them, it begins as soon as the first frame begins playing, when you sit down in the cinema."
Tan has always been supportive of the film scene, having co-founded film company Da Huang Pictures back in 2005, and one of the forerunners of the Malaysian New Wave. "I don't think we can really call ourselves a successful wave," Tan admits. "Unlike the New Wave in Taiwan or Germany or France, it felt like we as a group of filmmakers weren't very organised, and disappeared after we made the rounds at the festival circuits, not really influencing the current generation of filmmakers."
She's being humble of course. Even if Barbarian Invasion marks her first feature since 2010, Tan has certainly kept busy in-between, producing, acting and supporting the Malaysian film scene through workshops, programmes and initiatives. "The biggest problem is the lack of funding, but even beyond that, we just don't have enough audience members who appreciate the arthouse scene," says Tan. "One thing I've noticed about the current generation of filmmakers is that they don't have a clear voice, and are heavily influenced by Chinese, Taiwanese or even Netflix-style films. That's why I started the SeaShorts Film Festival, because they need the exposure to Southeast Asian perspectives, and to realise how they need to just step out and see the people and places literally around them, instead of formulating their style from watching film alone without real life experiences."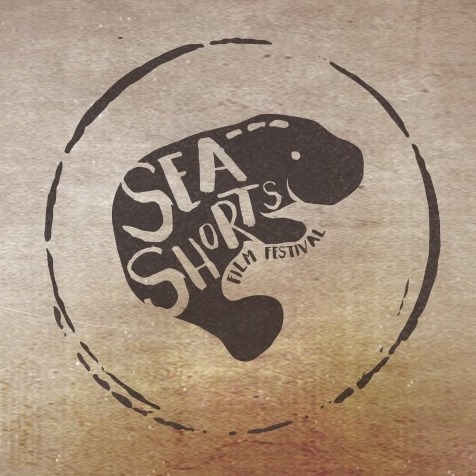 At SGIFF, Tan continues this nurturing personality through her mentorship of participants at the Southeast Asia Film Lab. In mentoring these filmmakers, as she questioned their process and influences, inevitably, she thought back to her own as well. "I like to ask my mentees what was one of the first stories that left an impact on them, because it will shape you as a person and artist," says Tan. "And for me, when I was about seven, I read this comic about a lion who was a prince and grew up in privilege. He eventually grew bored and drifted around until he found a job in the circus. And thereafter, he would keep moving on to somewhere else, and learn something new."
"In addition, one of my biggest influences is Chinese director Lee Hongqi, who won the Golden Leopard at the 2010 Locarno Film Festival for him film Winter Vacation." says Tan. "He was a little eccentric, where the moment he got attention for his writing, he would switch to making films, and when that got successful, he would disappear again and the next thing you know, he's producing electronic music."
"There's this famous quote from him, where he talks about how when playing chess, everyone else is thinking about how to win, but all he thinks about is how he can put his piece outside of the board instead," she continues. "At one point, I invited him to one of the workshops I was conducting in Malaysia, and he happened to be making a documentary about an old man who practiced Baguazhang. He mentioned the concept of 'de ti', or a means of reclaiming the body, and I think those two ideas was exactly what I was trying to when I decided to learn martial arts again two years ago."
It's no wonder then that Tan has adopted that same life philosophy, as she continually works to expand her own horizons, never satisfied and never stopping. At the end of Tan's 2005 short film A Tree In Tanjung Malim, one character remarks "What do you know?" to another. In many ways, Tan seems to have kept that question throughout her life, and uses it as a springboard to fuel her curiosity and creativity to keep doing better.
"Film for me has never been about finding the answers, but a means of presenting my reaction to questions I have," she concludes. "And perhaps, if we're lucky, we come up with even better questions to take us further, and to continue that process of exploration as we attempt to answer them in future."
Barbarian Invasion screened on 29th November and 1st December 2021. More information available here
SGIFF 2021 ran from 25th November to 5th December 2021. For more information about the SGIFF, visit their website here