In a world of unusual musical concepts, Aiwei and Singapore Repertory Theatre's (SRT) The LKY Musical probably ranks among the more unexpected ones. Based on the life and times of Singapore's first prime minister Lee Kuan Yew, The LKY Musical treads a difficult line of having to balance respect for the man's legacy, chart an accurate and comprehensive enough history of Singapore, and still deliver on presenting catchy, emotive musical numbers.
Playing at the Sands Theatre at Marina Bay Sands from this week, SRT holds high hopes that this restaging will be welcomed with open arms, and draw in the crowds in a mask-less, post-pandemic theatre scene. Speaking to director Steven Dexter and Adrian Pang, who plays LKY himself, we found out more about the massive undertaking this musical has been, and how they've been handling the rehearsals and the pressure of restaging this epic, ambitious work.
"We were initially going to do the restaging in 2020, but then the pandemic happened, and plans had to change," says Steven. "Casting was an interesting process, with people sending in self-recordings, and we didn't meet the whole cast in person till much later. With so much change that the pandemic has brought, the show becomes a puzzle, like how we have a small cast playing so many roles – someone could be a high school student in one scene and a minister in the next. But we've put together an incredible team, from our production manager to our wardrobe manager to stage manager, and there's a need to recognise the unseen and unsung heroes in our theatre family who have 100% invested themselves in helping tell this story."
"I'm very tired, but I'm doing good, and trying not to let all this overwhelm me," says Adrian, who has just come off another big project, as the 2022 National Day Parade director. "It's a time of reflection and repair and recovery and just discovering what I need to propel me forward and motivate me, as I evolve and become a better version of myself and just, have fun."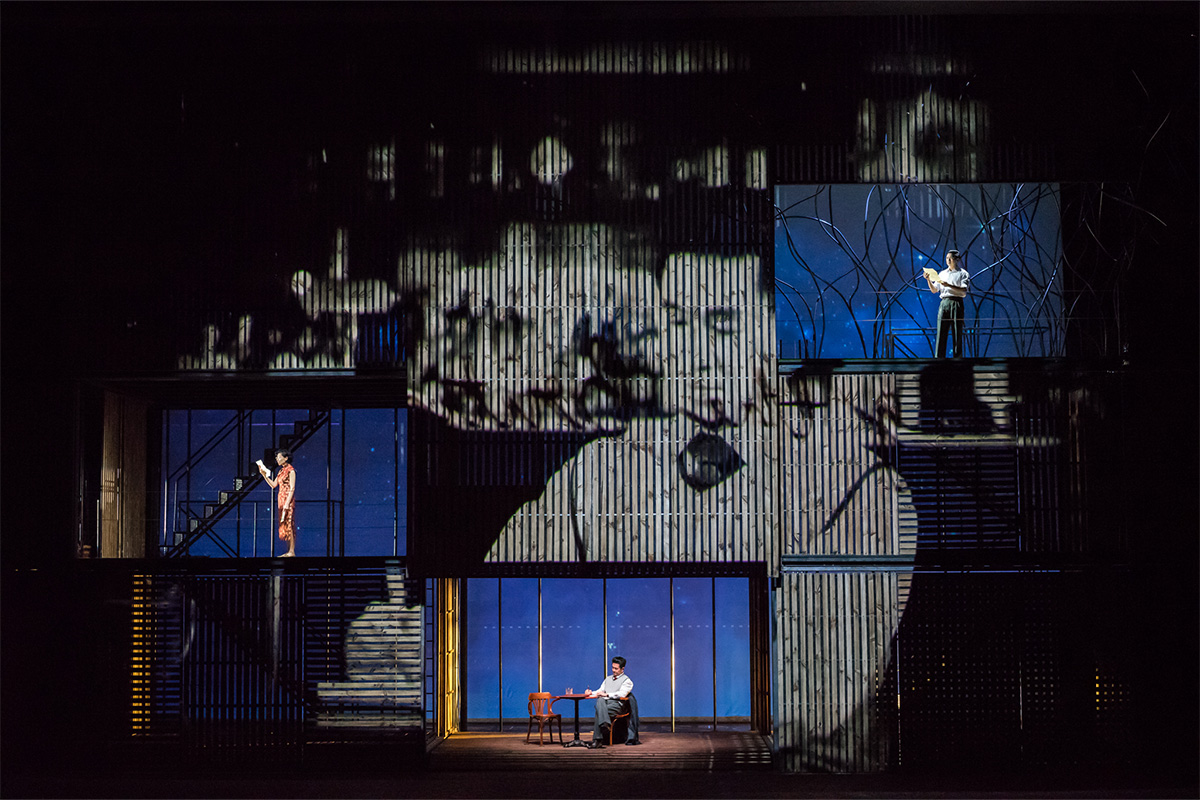 In many ways, for the general public who were not privy to SRT's plans and their partnership with Aiwei, the decision to restage The LKY Musical seems like an unexpected one. The original felt almost too perfectly timed in 2015, not only coinciding with our SG50 celebrations, but also having premiered several months after Lee Kuan Yew passed, while the nation was still in mourning, and felt like a fitting tribute to all that he had done. But 7 years on, with no particular anchor event or reason to restage it, the choice seems odd, to say the least.
The answer then seems to be a deep desire to do even more justice to the original production, and showcase strength and resilience in a post-pandemic theatre scene. More assured of their direction and vision, and armed with what feel like the dream team and a complete and finished script, the producers are ready for a do-over and to cement The LKY Musical into a key part of Singapore's theatre canon.
"Back in 2015, when we first received the script, it felt like an encyclopaedia we were reading, and every page was filled with so many details that it felt like my head was going to explode," says Steven. "Going through workshops and rehearsals, we kept fretting over the need to be historically truthful but also make it feasible to stage and to watch, and there was so much panic before we began the run in 2015. It was initially a 3 hour show that got cut to 2 hours, and it was the first time I had ever felt so nervous about opening a show."
In the 7 years since 2015, The LKY Musical lost two key members of the original core creative team, with lyricist Stephen Clark passing in 2016, and writer Tony Petito, also founder of SRT, who passed in 2018. "Back then I had both Stephen and Tony here, and we worked together so hard on making sure of the accuracy, while also wondering how people would feel about seeing representations of their politicians singing and dancing," says Steven. "Even during previews, we were still changing and cutting scenes all the way up till press night, and we were petrified how we would be received."
"Even with all the assurance and confidence built after the first run, this time, we did still have to stop rehearsals a lot, and literally Google certain facts every once in a while to read eulogies and speeches, and do everything in our power to show a clear narrative and perhaps encourage audiences to want to read up more and see all sides of the story," says Steven. "And thankfully, I feel so supported by an incredible group of actors, questioning every word, every line, and even the order of things. Tony and Stephen may be gone, but I have a whole cast of collaborators who keep coming and asking if a certain line is fixed. It's a lovely working relationship that seems to empower them, and we all feel personally invested in this production."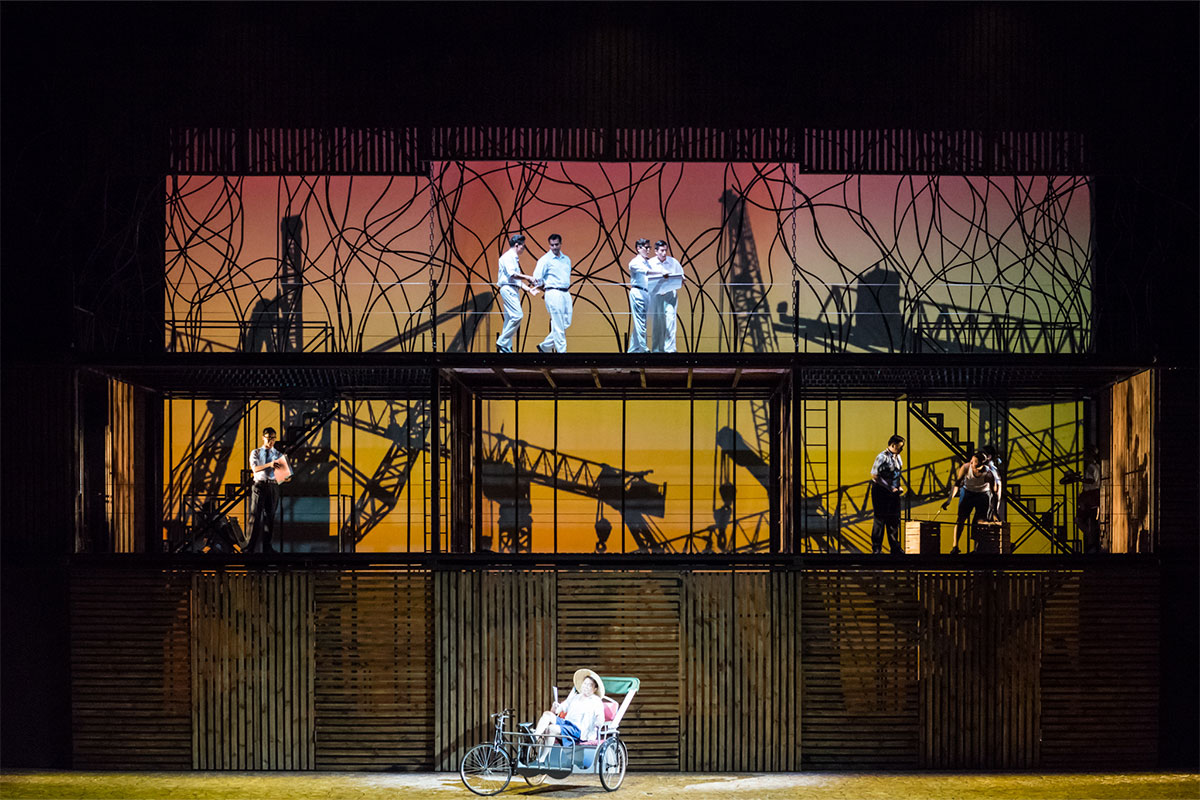 "A lot of the process has been a vague blur. I don't remember much of the last staging and I'm approaching the production as if I'm doing it for the first time," says Adrian, who is reprising his role as Lee Kuan Yew from the 2015 staging. "7 years on, I hope that I've matured more as a person and performer, so this is a chance to deepen the portrayal, expand on it a little more and dig a little deeper."
"I do recall how that first run was so much a process of trying to figure out what the story was we were going to tell, and now that we've got that out, it feels like this time we know for sure how to colour it in. The first time around it felt like I was given a role and I was trying to make the best of it, figuring out what to say and how to say it, and it was quite disorienting as a process," adds Adrian. "But this time around, it's just so refreshing, and I'm finding it quite exhilarating and a real joy to have such a collaborative process with Steven and the other cast members who all have an input and a voice to crafting and re-crafting this piece."
"At the heart of it, we had to ask ourselves – why are we telling this story?" says Steven. "And we realised that we couldn't just see it as a historical play, but a work that determined our history and told our story, and make sure Singaporeans saw the personal stake in it. Even minor words like changing 'the future' to 'my future' were important, and ultimately, ground it in the humanity of all these characters beyond their role in history, and chart the dramatic arc and emotional journeys beyond fact and detail alone."
"Think of it in the same way why people watch Les Miserables and Hamilton. They're political, but at the heart of it, there's the fundamental human story behind it," says Steven. "The characters and historical figures of The LKY Musical were victims of circumstance, such as having to decolonise Singapore from the British and having to join and then separate from Malaya, and when you think about it, they were all so young at the time – Lim Chin Siong was 23! Half our cast is probably older than that, so imagine all these kids in the past making these major political decisions."
"Of course, it may be called The LKY Musical, but like any story, Lee Kuan Yew is just one figure in the bigger story of modern Singapore, just that it's being told through the experience of one man and all the people around him," says Adrian. "It is about the man, but also about the birth of Singapore, and I've been trying to look at things differently and change my perspective to see the bigger picture. On my end, during my performance, I'm just trying to reconcile the man's physicality and the very particular way he spoke, with the fact that he breaks into song from time to time, and still manage to tell the story in a respectful and coherent way."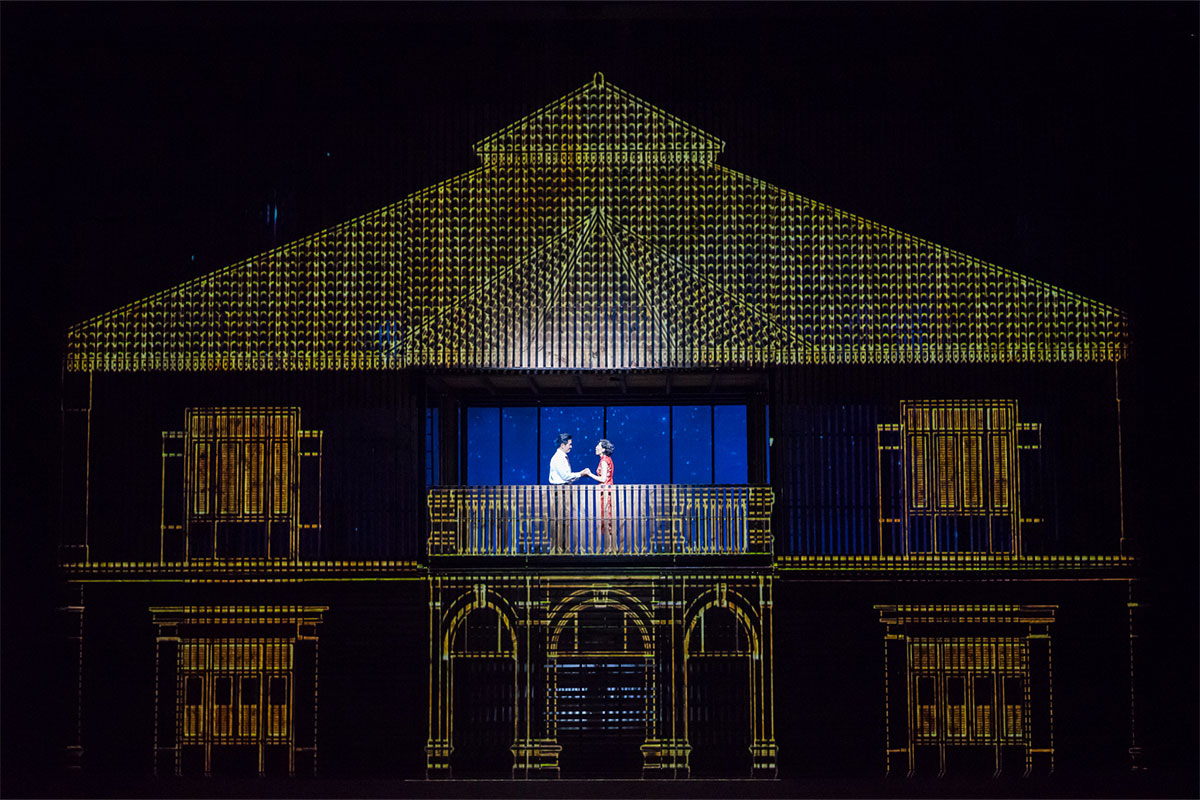 The pressure and struggle actors go through is no secret, but for someone who's playing perhaps the most important man in Singapore's history, that pressure is something Adrian has had to manage particularly well, both in 2015 and now. "I think I'm approaching The LKY Musical with a lot more serenity than 7 years ago, and I'm now in a strangely tranquil and happy place," says Adrian. "I'm not feeling the same pressure I once did, and I think this time, I'm really here for the ride. I'm no longer tearing my hair out after rehearsals, and no longer feeling the despair I did at times and really asked myself what I was doing, what have I gotten into, and what if this marks the end of my career. It was a crisis of confidence, but I've survived that, and this time, it's different."
"I try not to think too much about the public's perception of me, and the other night, I realised that I was just so done with social media. I want to get out of a toxic playground like that and focus on bringing more positivity to the people around me," he adds. "Lee Kuan Yew was a hero to some and an anti-hero to others, but I'm not here to convert or reaffirm anyone's perceptions of him – I'm just here to tell a good story. At the end of the day, it's a musical, it's a piece of entertainment with a slice of history that dramatises an important part of Singapore's story. And hopefully, people watch it and learn and feel the turmoil we all went through 57 years ago, and gain an appreciation for how far we've come."
Adrian is also lucky to have a veteran actress and singer by his side to play Lee Kuan Yew's counterpart, with Kit Chan taking on the role of Mrs Lee Kuan Yew, or Kwa Geok choo. "Kit and I knew each other from almost 30 years ago, and we've stayed in contact on and off all this time," says Adrian, on their working relationship. "The first time I worked with her, we became firm friends and got on really well. So in a way, this is us picking up where we left off, and there's a really easy comfort between us, as friend and colleagues and now stage partners. It's been so rewarding working with her on rehearsals because she has her own agenda on what she wants to bring across in role of Mrs Lee as well, and this is a chance to portray an even richer depiction of their relationship."
Positive change seems to be the main course en route to opening night for The LKY Musical, as both Steven and Adrian remain optimistic while also looking forward to seeing how the local theatre scene continues to evolve and change for the better in the years to come. "My relationship with Singapore started a very long time ago – I did Little Shop of Horrors with Adrian before most of the cast in The LKY Musical were born, and each time I go back to the people I've forged relationships with, I think about how far they've come," says Steven. "Back in the day we'd fly in musical directors, stage managers and cast from overseas, and there came a time when I said – there will come a day when Singapore's industry becomes good enough that you will no longer have to fly in as many foreigners, because we can rely on our own local pool of talent. And we see that now, where I'm the only person they've had to fly in."
"Things are tough and everyone has their own battles to fight, and there is always someone who has things worse off than you," says Adrian. "For now, I'm just really trying to embrace this whole gratitude thing, and like what I did for the NDP this year, I was determined to inject this symbol of a phoenix rising from the flames, against the odds and against the threat of something that can decimate you. You fight on through your hardships and learn to reinvent yourself, and it became a personal promise to myself to embrace this chance at rebirth."
"You know, throughout the pandemic, people kept saying 'when theatre comes back'. But I didn't want to see it that way. I wanted to see it as progress and forward movement, and the future would be one where there's more transparency, more respect towards each other in the way we work together in theatre," concludes Steven. "A show is never finished, even when it opens, but there's so much to look forward to in this new staging, with new songs from Dick Lee, new orchestrations, new direction and fantastic visuals. I felt so much pressure from the start, and even today, I still don't have all the answers. But this production has been about working with the cast and creatives to find the story, and tell that story, and being on that journey of discovery together."
The LKY Musical plays from 7th September 2022 at the Sands Theatre. Tickets available here