LONDON – One woman. 100 men. 24 hours.
The Young Vic and LIFT Festival have announced that two-time Olivier award-winner, Golden Globe winner, and Tony and BAFTA nominated actress Ruth Wilson will star in the UK Premiere of The Second Woman. Nat Randall and Anna Breckon's internationally acclaimed show sits at the intersection of performance, video and film, as 100 different men are invited to appear opposite Ruth Wilson as 'Virginia' who performs the exact same scene again and again, for a full 24 hours. In their first collaboration since 2014, this Young Vic and LIFT co-production brings an exciting new version of this internationally acclaimed epic feat of endurance theatre and live cinema to London as part of LIFT 2020.
The Second Woman takes inspiration from the 1977 John Cassavetes film Opening Night. An all-female-identifying and non-binary team capture and mix the action live from multiple cameras, in a piece of extraordinary theatre that shines a light on the nature of gender and power relationships. The Second Woman will begin at 4pm on Friday 19th June, and conclude at 4pm on Saturday 20th June.
Said Ruth Wilson: "I am absolutely thrilled, and a little scared to be part of Nat Randall and Anna Breckon's truly unique theatrical experience. I have a feeling that The Second Woman will challenge all norms of what it means to be actor and audience, to be performer and observer. And what better place to be breaking the mould, than at the Young Vic, in association with LIFT Festival. Please come share this weird and wonderful journey with me."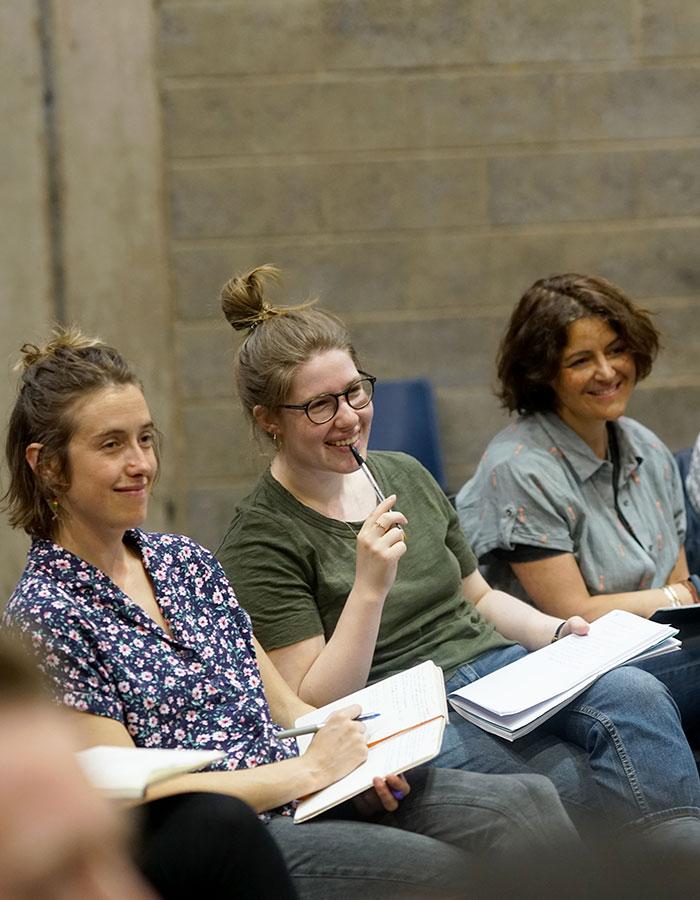 The Young Vic will also work with LIFT on free programme YV: IDemystify, where Nat Randall, Anna Breckon and Malik Nashad Sharpe of The Second Woman address how creators of work respond to festival contexts, how shows are proposed and developed within these, how originators of work interact with the curated nature of festivals, and how they may subsequently take their work further.
The Second Woman plays from 9th to 20th June 2020 at the Young Vic Main House, co-produced with LIFT Festival. Tickets available here
YV: IDemystify – Festivals as a Pathway for Creating New Work. runs on 4th June 2020 at the Young Vic. Tickets are free, but must be booked here