Halloween may be over, but that certainly doesn't mean there's no room for a little horror in your life. And this holiday season, Sight Lines Entertainment is adding some local horror to your Christmas with Murder at Mandai Camp: The Case Reopens.
Following on from their foray into digital murder mysteries, The Case Reopens acts as a sequel to their Zoom-based production in June, this time taking it to a whole new level with new technology, new collaborators, and a more participatory experience, as audience members become detectives attempting to get to the bottom of a gruesome murder. Unlike the first production, which followed a more fixed narrative with participation via Telegram discussion, viewers will now be making decisions entirely on their own as they go from one digital room to another, complete with 360° views of Mandai Camp, the ability to toggle between different evidence and videos on their device, and immersive surround sound that matches audio (environmental and speech) with the viewers' perspective.
"When we first did the first one, we already knew that was more of a trial run to test the digital medium," says Derrick Chew, Executive Producer, Sight Lines Entertainment. "There were lots of limitations to that production that had us working with limited resources and an inability to film a lot of things. But while on that project, we met live-streaming startup Xctuality and realised they could help us achieve what we wanted; to create a choice-based narrative and link up different scenes in an immersive and narrative way, and continue the journey into making it a proper escape room."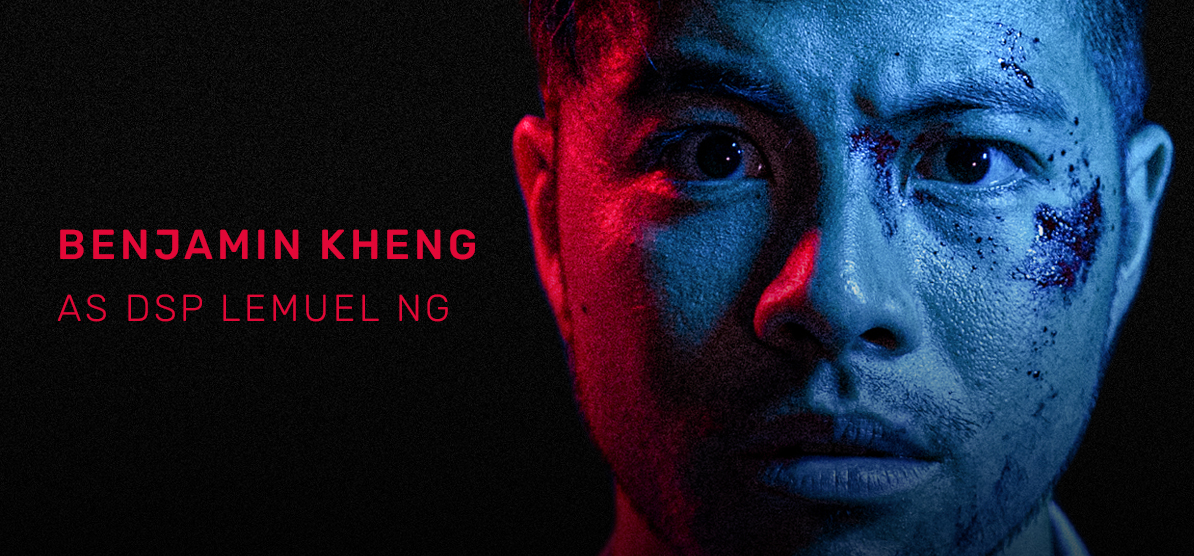 "Whatever we're doing right now is not to replace theatre and never has been," says playwright-director Chong Tze Chien. "But we took this as an opportunity to develop a new genre, with the intent to create jobs via this new platform, and for us to send the message to audience that we can't keep churning out repeats of old videos and archival videos and expecting it to be free. It was really about rejuvenating the industry, and rather than a stop gap measure, it's more of a long term idea that we're creating another stage and opportunity to tell stories."
"Actually, it all boils down to a conversation we had 2 years ago where we wondered how we can convert audiences, and one way is to create this bridge that is entertaining, but also contains theatrical elements, with theatre creators," says Tze Chien. "Most of the population doesn't see theatre as separate from entertainment like circuses or Sentosa, and we want to tap into the masses with productions like these. To get audiences into theatre, the most important part is to expose them to it, and rely on familiar elements like haunted houses and escape rooms, or even a popular artist like Benjamin Kheng that makes them want to come, and hopefully, be converted."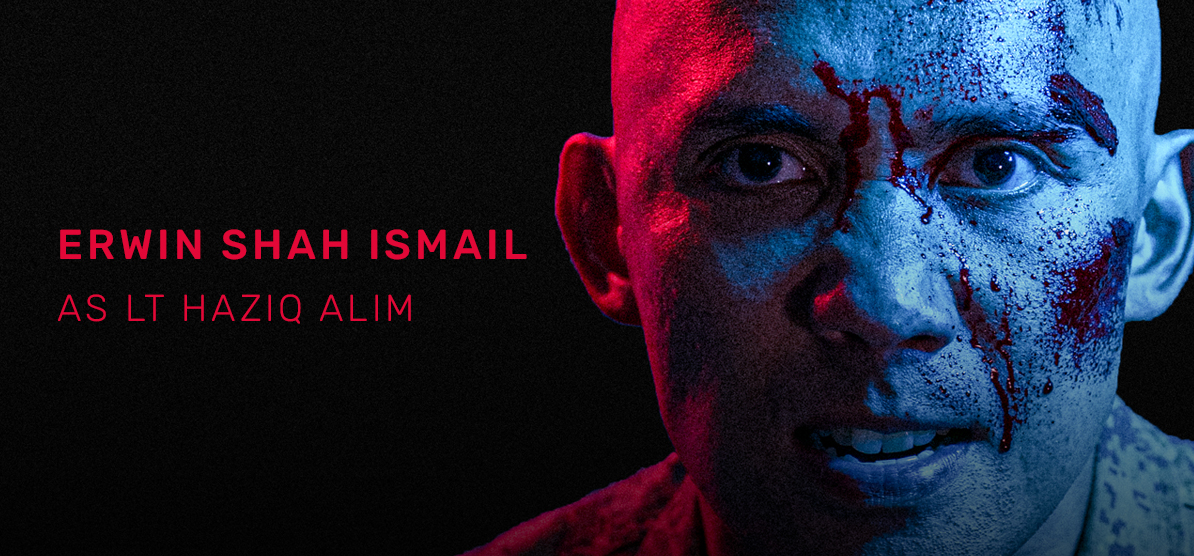 While the first part of the case felt like a sneak peek into the dark, murderous world Sight Lines has constructed, The Case Reopens promises more in-depth world building, and more freedom on the audience members' part to explore and make their own decisions. Joining CID Officer Lemuel Ng (played by Benjamin Kheng) as lead investigator on the case, audiences are to get to the bottom of the death of Recruit Ilhan Rozells (Irsyad Dawood). Suspects include Recruit Tan Chee Meng (Bright Ong), and former Lieutenant Haziq (Erwin Shah Ismail), but the answer may something much sinister than they expect.
"Think of it as a site-specific performance meets an escape room meets a haunted house," says Tze Chien. "From the beginning, I was already imagining audiences going to various spaces to solve the mystery, and either forced to flee to certain rooms or to go deeper for more clues. While we couldn't do that with the first piece, once we started working with Xctuality, they helped us create an experience tailored to our specifications, as far as our imagination could go, and we're excited to see how audiences receive it."
"What makes this so different from a standard computer game is how we have theatrical scenes featuring live actors," adds Derrick. "And the way we film each scene is very theatrical, where each one has to be done in one take, using multiple cameras to capture it from all angles. As the title suggests, it makes sense for the original cast to return since it's still the same ongoing case, along with some new cast members to play new characters."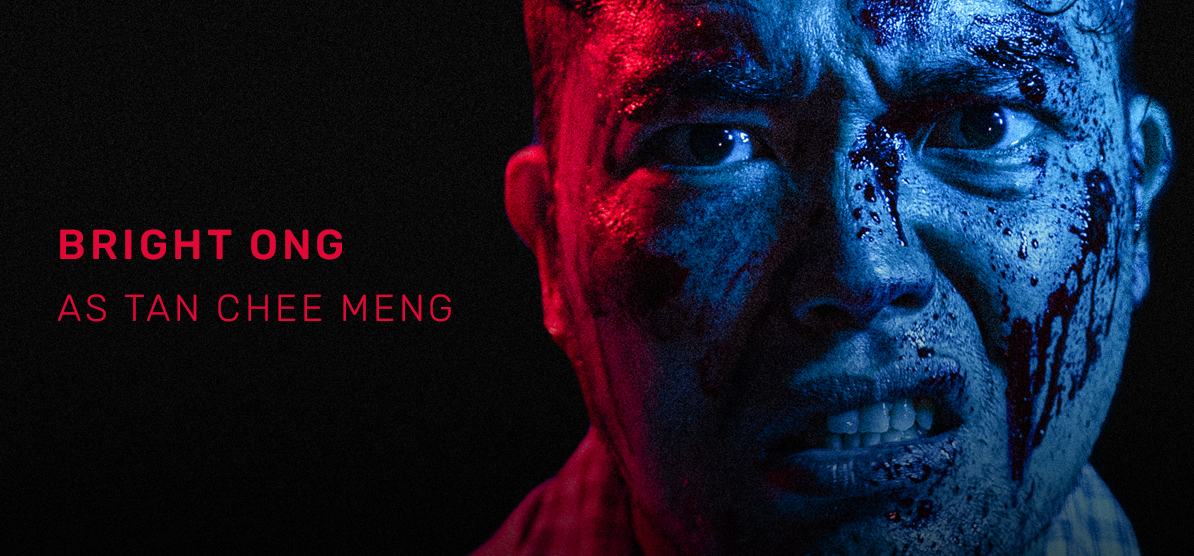 As someone known primarily for his work in theatre, Tze Chien found writing for such an experience surprisingly similar, despite the difference in mediums. "In essence, I had to generate a buffet of scenes, choose the best ones, and string them together," he says. "Just that it's not a single linear narrative, but relinquishing control of a whole bunch of narratives that we can expand on, each leading down its own path. During the process, I also had to resist the temptation to make it obvious when some scenes are connected, and let the audience figure it out for themselves, once I ensure that there are enough clues that they can piece together to make sense of the story."
"The great thing about working with theatre actors, besides being known as 'one take wonders' in the film world where they can get everything in a single take, is how you know you can chart their motivations and prepare them even when you're shooting scenes that cut across space and time, so long as they know their characters," continues Tze Chien. "For them, each scene feels like a tiny theatre piece, and there's a real sense of thrill that everything has to be done in one take. There was this one outdoor shoot we were doing in a forest, the camera batteries were running low, and it was going to rain, but we got the scene in the end!"
As a murder mystery, audiences naturally have to do some actual sleuthing of their own, and will be asked to come up with an actual answer once the experience ends. Not only will they be tasked to find the perpetrator; they'll also need to find hard evidence that convincingly incriminates their suspect. If you feel you're not up to the task and could use a little extra help, look no further than Ah Sam Cold Drink Stall for help. Much like how the previous show featured bottled cocktails by local, Southeast Asian-inspired bar Laut, this time around, Sight Lines is collaborating with Ah Sam Cold Drink Stall to create two bespoke cocktails for the experience, available for pre-order, and coming with an official clue to help you out with your detective work.
To learn more about the collaboration and process behind designing each cocktail, we turned to Sim, the award-winning bar manager and partner at Ah Sam to shed more light on the matter. "There was quite a lot of freedom Sight Lines gave us, besides a general idea of the whole show, and that the storytelling element of the drinks was very important," says Sim. "For our first cocktail, The Scent of Plumeria, we were inspired by the frangipani flower, and used orchid to give floral hints without upsetting the suspense and mystery of the drink. It's a negroni, easy for consumers and quite well-balanced between sweet and sour. Meanwhile, the Pisang Noir provides a contrast to that, where we had the image of a mysterious banana tree in the dark, and went with a rum base mixed with banana liquer and dark chocolate liquer, making it a twist on a rum manhattan."
"We always knew we wanted to include alcohol in the experience, and we're always looking for local partners and collaborators to work with," says Derrick. "Jessica and Emily from Nomadic Collective suggested Ah Sam Cold Drink Stall, because they already have very interesting local cocktails, and when we did a tasting, we really enjoyed the experience, and decided on the collaboration, along with incentivising and tying it in closer to the experience by bundling orders with a clue."
For Ah Sam Cold Drink Stall, the pandemic has been especially debilitating to them, and has thankfully, survived the toughest parts to make it through to today. "We opened 7 years ago, and used to be based at Boat Quay, before moving to Haji Lane at the end of March," says Sim. "It was originally meant to be our second outlet, but because of our licenses, the original outlet couldn't open at all during Phase 1 of the circuit breaker. We've survived by adapting to deliveries and takeaways, and mostly because of our regulars and supporters who made sure we didn't just disappear. We're also merged with Good Luck Beerhouse now, as we're under the same parent company, and it's brought in a good crowd, exchanging followers and customers to help bring the brand further. For now, we're doing ok, but always looking out for more things to do, and hope that the COVID-19 nightmare will finally come to an end soon."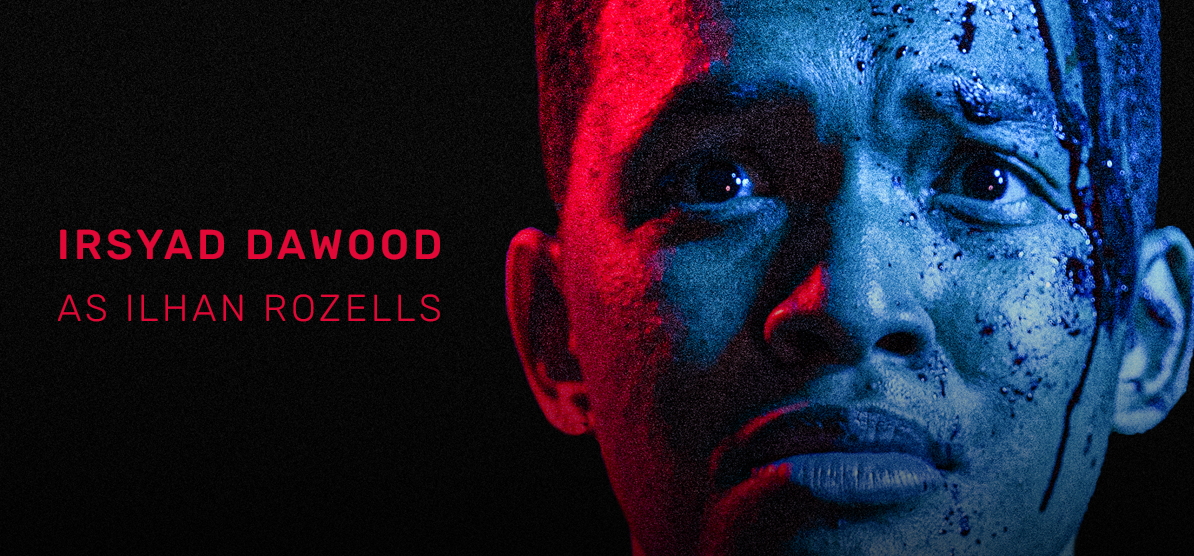 If you're good enough and manage to solve the mystery, you might even recoup the cost of your ticket and more, as audience members stand to win S$1,000 during the show's Mystery Draw. Using an achievement system within the live-action gameplay, quick-witted viewers who successfully collect all the key evidence and identify the correct culprit will be entered into a lucky draw to win the grand prize.
"It's so important to understand the medium and your target audience," says Derrick. "We're trying to reach Gen-Z and millennial audiences with this show, and as a result, we're allowing them a very long window to play per ticket, where they have the freedom to come in anytime between 8pm and 4am to enjoy the 90 minute experience. It's also a strategy that we're releasing it at this time, since there'll be people having small gatherings and Christmas parties, making this an ideal experience to share with the party. Best of all, if they get the wrong answer, we'll be offering them a discount if they want to purchase another ticket, so they'll be incentivised to try again. Plus, the game was specifically designed that you can't access every single scenario in just 90 minutes!"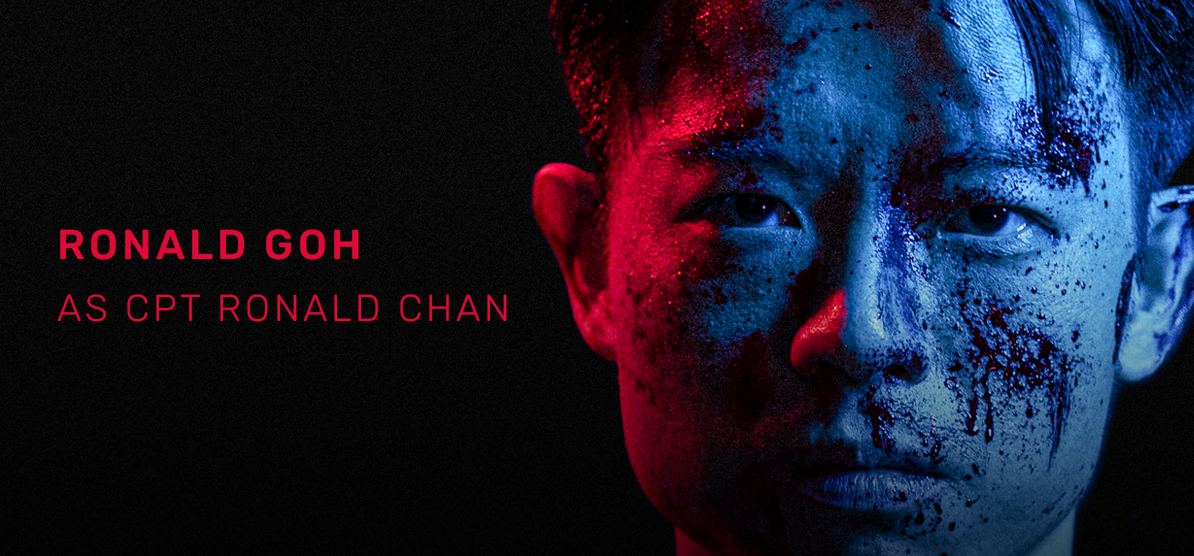 With the potential success of the sequel, Sight Lines is already envisioning more works in the pipeline down the road, so expect to see even more of this new medium in time to come. "Well, we were thinking that we might carry on with this 'Murder series' with an experience set in Changi Hospital," says Derrick. "But in the meantime, we're also working on a more classic detective story together with Hossan Leong and the Raffles Hotel, set for release next year. We don't know what's going to happen with the regulations and restrictions in the months to come, but for now at least, I do want to keep playing with the medium and see how far we can go with it."
"For Sight Lines, our mission goes beyond the medium, with our aims being to develop new audiences, and provide a platform for young and emerging talents to showcase their craft," Derrick concludes. "Honestly, I'm the kind of person who gets bored easily, and I never saw Sight Lines as the kind of company that would stick to just doing something like say musicals or opera, and I'm glad to get the chance to try something new with this, and keep pushing at this as of yet undefined genre of virtual entertainment."
Murder at Mandai Camp: The Case Reopens runs from 22nd December to 2nd January 2021. Tickets available from SISTIC Cocktails from Ah Sam Cold Drink Stall will be available for pre-order and purchase here. Store pick-up is available and islandwide delivery is at $5/order.