Spreading hope through dance this holiday season. 
Living in Singapore, perhaps one of the rarest commodities we can ask for it space. And in A Little RAW's A Green Dot, not only do the members of this inclusive young dancers' company explore it physically, through the concept of 'guerilla gardening', but also, metaphorically, as it posits the great big question – is there space for everyone in our supposedly inclusive society?
Co-directed by Ricky Sim and Wong Wai Yee, A Green Dot was previously performed in 2018, and with this version, has been reimagined for film. Featuring a thirteen-member strong ensemble, each of the dancers contributed their own ideas about what it means to garden and dance without boundaries, packing a large number of creative short scenes into its relatively short runtime of 20 minutes.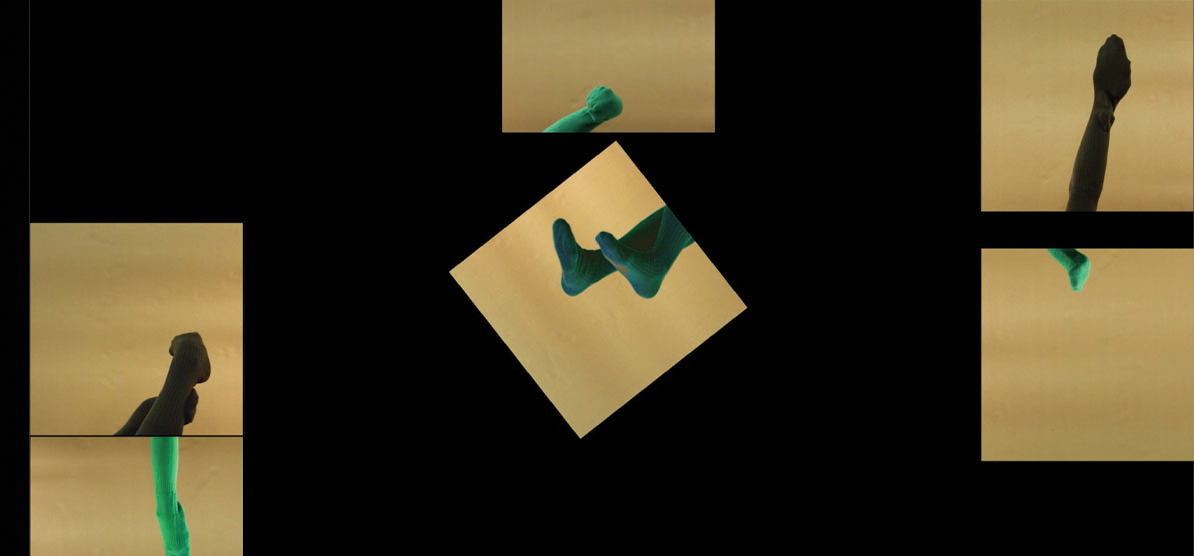 Opening as the dancers wander the space, they ask the poignant question 'where is my box?' We wonder about these dancers finding a space and place to 'belong' in society, as the junior dancers stand in lighted 'boxes' of light, each living out their lives happily in these confines before tossing paper planes about, as if to express their sense of freedom despite seemingly restricted to such small spaces.
From here, the dancers seem to conflate the idea of plants, laboratory experiments, and small living spaces across the remainder of the performance. A solo scene with Shawn Tan sees him performing what seems like an interpretive dance of a plant's growth, with his hands and feet in olive green socks, like tendrils and shoots stretching and finding space to 'grow'. Lee En Jie dons a lab coat, and stacks cardboard boxes over a female dancer, who also seems to be playing a 'plant', her movements showing how plants continue to grow despite their confines. Later on, a particularly beautiful scene sees a dancer wearing a plastic sheet as a 'skirt' that billows out all around her like a windswept cloud, perhaps to represent a plant's resistance against the natural elements.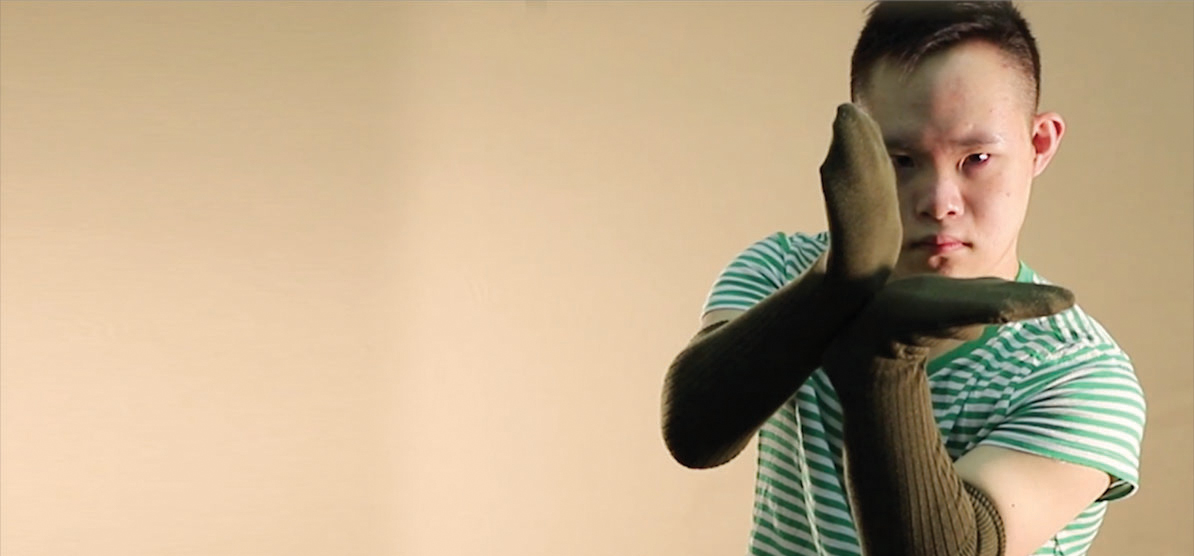 The performance ends with Lee En Jie, as a piano version of 'The Rainbow Connection' plays in the background. Initially alone onstage, surrounded by small patches of green that have 'sprouted', he is joined by Georgia Wong as she seems to care for him, teach him, and eventually, embrace and accept him for who he is, ending A Green Dot on a note of hope that there is space for everyone to thrive and live in our urban jungle.
Under Chen Jiexiao's cinematography and editing, the resulting video is chock-full of cuts, one scene transitioning into another like a rapid-fire music video. This somewhat detracts from the idea of a dance video, where the videography and concept is championed over the actual movements themselves, and we do wish that we could have had longer shots rather than snap versions of each scene. However, A Green Dot still does provide a platform for most of the dancers to showcase all they've learnt, and in all, will fill audiences with a tiny bit of happiness amidst the gloomy year we've had, and a call for even more inclusivity in time to come.
A Green Dot plays on SISTIC Live from 23rd December 2020 to 1st January 2021. Tickets available from SISTIC