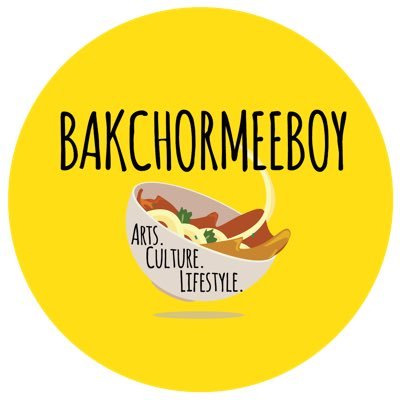 Last year, we coined 2020 as 'The Year That Never Was', where we skipped out on our annual Bakchormeeboy Awards, due to the immense toll and damage the arts scene had taken on during the year. Companies were left battered and bruised from the financial burden of sunk costs from booking venues, or were unable to stage full shows due to the restrictions on performer or audience numbers.
In light of this, there was a significant move towards creating digital theatre, many of which were crafted by companies delving into the virtual realm for the first time ever. There was plenty of experimentation, hiccups and trip-ups galore, but the important thing was, there was movement in spite of the standstill COVID-19 brought the world to. Overall, it just felt like a year where we should have simply celebrated the survival of the scene at all, looking to 2021 with hope for a better year ahead.
This year, it seemed that people in Singapore and around the world had finally decided that COVID or not, the show must go on, whether live or online. Even with the pandemic raging on, 2021 in theatre seemed to mark the arts scene coming back in full force, evolving as the virus mutated and rules continued to ebb and flow. Beyond the virus, we saw fringe venues such as The Substation and The Necessary Stage come under threat with greater streamlining of the arts, causing the scene to wonder if eventually, we will no longer have the space to stage countercultural, underground work without heavy handling from higher authorities.
Perhaps, even if begrudging and exhausted, we have learnt to accept that the new normal is a constant flurry of change, where we must continually push the bar and roll with the punches. Where one production shuts down, another idea already begins to percolate. Even with limited seating, the funds will be scrounged up, sacrifices and cuts made somewhere, and something will come out of it. Gone are the days of 20-something cast musical extravaganzas, in lieu of more intimate, 6 person musicals, or the triumphant return of the monologue and two-hander.
Having watched the arts scene strive so hard this year, we have seen some incredible works emerge to provide the light we needed in these dark times. And so it is that we wish to highlight and recognise the best of the year once again, in a return to our Bakchormeeboy Awards. Celebrate the end of the year with us, and read on to see our top arts picks for the year, as we reflect on all that has happened, and what's still to come:
Bakchormeeboy Awards 2021
While the overall number of local productions in 2021 did feel less than previous years, there was still a healthy number of new work that came out, whether it was the long-awaited commissions from the 2021 Singapore International Festival of Arts, or relative newcomers to the local theatre scene looking to make their mark. 2021 also saw multiple restagings of classic work, particularly from The Necessary Stage, with both Model Citizens and _____ Can Change making comebacks.
The range of stories told varied wildly, from the deeply personal to the epic and fantastical, with plenty of diversity in staging – be it as digital productions, experimental magic realist pieces, or tear-inducing dramas. It's never been about the quantity of works, nor even the quality, to an extent, but the beating heart comprising all the absolutely essential artists and staff behind each project that makes us keep supporting the arts this way, and applaud the excellence in spirit and production that emerges. Without further ado, the Bakchormeeboy Awards 2021:
Best New Script
Electrify My World by Nelson Chia
We're starting off with recognition for originality and newness, with these writers showcasing fresh new stories in the local theatre scene, as well as mastery over their characters and dialogue. Thomas Lim has consistently produced exciting new scripts, using family as his starting point to pass commentary on society. With the seemingly light-hearted Straight Acting, queer found families and millennial living in Singapore are thrown into question, and even features a happy ending.
Meanwhile, accordingly to its title, Nelson Chia's Electrify My World leaves audiences with a tingling sensation with how relatable he makes the historic Current War between Tesla and Edison. Both members of the Main Tulis Group, Adib Kosnan and Hazwan Norly impress with their new scripts this year, with The Karims being a heartfelt look at family ties, and Pandan questioning the need to probe deep into others' secrets. Finally, Zulfadli Rashid's _T070L_ at SIFA 2021 was an audacious experiment, bringing together black magic and Black Mirror in an examination of how cultures will live on in the future world of tech.
And the winner is….
Pandan by Hazwan Norly
Rupa co.lab's strongest suit has always been their unique scripts, and Hazwan Norly is now the second member to receive the honour of Best New Script (after Nessa Anwar in 2019). Pandan impressed with its boldness in subject matter, a richly-layered script that makes for a powerful statement on embracing, rather than suppressing that which we hold taboo. Making a strong impact at the start of the year at the 2021 M1 Singapore Fringe Festival, this was one story we kept thinking about all the way till the end of the year.
Best Ensemble
Electrify My World by Nine Years Theatre
The Karims by Checkpoint Theatre
Oiwa – The Ghost of Yotsuya by The Finger Players
A Dream Under The Southern Bough – Existence by Toy Factory
Ensemble work is tricky business, and the very best casts are able to shine equally across the board, each given their own moments of glory, and work together to showcase powerful onstage chemistry. Nine Years Theatre has always been renowned for their ensemble work, and Electrify My World is no different. Checkpoint Theatre's The Karims gathers a group of actors and makes them feel like a believable family unit, while in a similar vein, Wild Rice's Straight Acting sees a group of close-knit friends become a found family. At SIFA 2021, Toy Factory's massive 18-member ensemble (probably the largest this year) impressed with the final instalment of A Dream Under The Southern Bough, while The Finger Players' Oiwa saw their signature puppetry work elevated to new heights as they worked together to send the shivers down our spines with this classic ghost story.
And the winner is…
Electrify My World by Nine Years Theatre
Even after formally dissolving their NYT Ensemble, Nine Years Theatre still knows how to make a production feel like a well-oiled machine with its cast's impeccable onstage chemistry. Every single member in Electrify My World knows their lines and how to deliver them in character, and no matter who's onstage, there is equal parts love and hate for their nuanced roles. This is testament to the methodology behind the ensemble style, and of course, the full commitment of its actors.
Best Actress – Nominations
Serene Chen – The Sound Inside 
Both Pangdemonium and SRT produced a slew of hard-hitting dramatic works this year, with Pangdemonium in particular showcasing the trials and tribulations of being a woman and mother in Girls & Boys and The Mother, with Nikki Muller and Janice Koh respectively carrying their shows as women grieving over the loss of their motherhood. SRT's two-handers, The Sound Inside and Lungs, were text-heavy works with high demands on its female leads – Serene Chen excelled as a lonely professor, while Oon Shu An was challenged to bring out the complexities of being a millennial in a world that's doomed to end. And finally, Dalifah Sharil remains one of the very best working in Malay theatre today, consistently winsome and relatable in her role as a mother in The Karims.
And the winner is…
Janice Koh (The Mother)
Is Janice Koh one of the best stage mothers working in the scene today? Absolutely, and The Mother allows her to ratchet it all the way up to 11. Flitting between broken woman and overly-attached mom, Janice takes us on a roller coaster as this unnamed protagonist, and by its end, leaves you a wreck with the gauntlet of emotions she displays onstage, a star through and through who carries the entire show with aplomb.
Best Actor
Timothy Wan – Electrify My World
Females always feel like they far outnumber the males in this industry, especially with actors, but the few male actors that stood out to us this year certainly held their ground against the fairer sex, and showcased a range of masculinities in this day and age. Opposite Oon Shu An, Joshua Lim's turn in Lungs is seemingly grounded, at least, until he wakes up in the middle of the night and confesses his deepest darkest fears about starting a family.
NYT Ensemble members Hang Qian Chou and Timothy Wan's training each contribute immensely towards their respective productions – Qian Chou as Oedipus Rex shows the gradual mental breakdown of a king haunted by a curse, while Timothy, as Thomas Edison, channels modern day tech geniuses from the likes of Elon Musk or Tim Cook. Finally, Adib Kosnan and Rafaat Hj Hamzah play son-in-law and the patriarch Karim in The Karims, with the former offering a hapless newcomer to the family who learns to love, and the latter, a typical dad gruff on the outside, with a heart of gold.
And the winner is…
Rafaat Hj Hamzah – The Karims
Everything about Rafaat's role screams dad, from his overprotectiveness towards his daughters, to the annoying way he matter-of-factly buys things the family doesn't need and expects some form of gratitude. But towards the end of the play, Karim begins to showcase a much more vulnerable side of himself, that Rafaat unravels with subtlety at first, before letting go of all his pent up emotions in the final dinner scene, bringing the show to a spectacular close.
Best Director 
Nelson Chia – Electrify My World
Chong Tze Chien – OIWA – The Ghost of Yotsuya
The best directors have a strong vision for the show, and bring out the very best in their cast. While Daniel Jenkins has had his inconsistencies this year, it is undeniable that he has nailed his direction in Lungs, teasing out incredible performances from his two leads with a very difficult script. Claire Wong, in directing for The Karims, wrestles with a new digital medium, but still makes it seem like we're sitting right there with the best seats in the house in front of a live theatre performance.
An unusual set can pose a challenge for a director and his cast, but Nelson Chia still manages to put on one heck of a show with Electrify My World. Chong Tze Chien, working so closely with Japan for the last few years, crafted a dream-like world on the stage of the Victoria Theatre, with every detail in Oiwa designed to haunt long after. Finally, Rizman Putra uses his quirky energy in tandem with the heart of Hazwan Norly's script to tease out the emotional core of Pandan, while making it a visual spectacle.
And the winner is…
Chong Tze Chien – Oiwa – The Ghost of Yotsuya
There's really no denying that Chong Tze Chien's vision is clear from start to end, with this epic reimagination of the Yotsuya Kaidan. The ambition is big, and the creatives behind it capable enough to bring it to life. Tze Chien ensures that he has done enough research such that the work is true to its source material, and feels like a quintessentially Japanese work, with a touch of the Finger Players puppetry magic.
Best Production Design
Electrify My World by Nine Years Theatre
Oiwa – The Ghost of Yotsuya by The Finger Players
The Sound Inside by Singapore Repertory Theatre
Throughout our reviews, we have always done our best to recognise and acknowledge the work that This is a new award we've introduced to celebrate the good work teams have put into sound, lighting, multimedia and set design that elevate, or in some cases, completely make or break a production. Design collective INDEX has some of the best designers working today, with Lim Woan Wen (lighting), Darren Ng (sound/music) and Lim Wei Ling (space), allowing them to create an entire theatrical work in the Esplanade Theatre with their design alone, an appropriate and incredibly relevant performance-installation in our socially-distanced present.
Electrify My World fulfils its electricity theme, with Petrina Dawn Tan's almost generator-like central set piece, Faith Liu's incandescent lightbulbs, and Jing Ng's static-filled background noise, all of which metaphorically supercharge the performance within its unusual space. The Finger Players' Oiwa is a Japanese dream (or nightmare) brought to life, paying tribute to classic Japanese bunraku puppetry and patterns, from the shrine-like set by Wong Chee Wai, to MAX.TAN's kimonos.
Singapore Repertory Theatre's The Sound Inside seems innocuous enough at first, but take a closer look at Petrina Dawn Tan's set and you'll notice how everything has been drained of colour, whiteness in our protagonist's solitude (not to mention, a stunning reveal saved for the final scene). Finally, Drama Box's With Time is the surprise nominee on the list, with innovative use of suspended water receptacles, art installation-like with the shadows dancing on the floor as if representing the characters' mental states.
And the winner is…
Oiwa – The Ghost of Yotsuya by The Finger Players
With its sheer scale and attention to detail in every aspect, Oiwa is the clear pick for best production design, and shows off what a blockbuster art production is capable of. Theatrical magic allows it to rely on just a few major set pieces to create the illusion of bamboo forests, or a labyrinthine mansion with just a single sliding door. There is so much love and respect for Japanese theatre traditions, and Oiwa wins out because it hits every note, elevating the form to a whole new level with its production design alone.
Best Production
Oiwa – The Ghost of Yotsuya by The Finger Players
Electrify My World – Nine Years Theatre
The Karims – Checkpoint Theatre
To end off, we're of course, deciding on the most important award amongst them all – the production of the year, which represents a work we thought was appropriate for the times, showcased stellar production value and artistry, and evoked the right emotions. We've already sung praises about The Finger Players' Oiwa, no doubt one of the most outstanding works to come out of Gaurav Kripalani's run as SIFA Festival Director, while Nine Years Theatre's Electrify My World marked the second production we awarded five stars this year, with Nelson Chia at the top of his game making a seemingly foreign tale feel so relevant for a Singaporean audience.
The Karims is a traditional story done right, fresh in its digital presentation and wholly necessary to remind audiences of the importance of familial bonds, and the difficulty of keeping a family together as times change. Straight Acting marked a new high for Thomas Lim as both writer and director, appealing to the millennial audience with its heartfelt look at what it means to be a family, and love is always the final answer, no matter how difficult it may seem. Finally, Pandan too shows how love doesn't always have to be explicit – it is quiet acceptance that sometimes can feel like a warm embrace, and the start of healing.
And the winner is…
Electrify My World – Nine Years Theatre
Celebrating their 10th anniversary in 2022, Nine Years Theatre has consistently shown that they are a company at the top of their game. With a grand total of four stellar productions in 2021 (Oedipus, First Fleet, Three Sisters and Electrify My World), the company has been working harder than ever, but never falters in the quality of their presentations.
It may not be the biggest production this year, but Electrify My World had so many tiny nuances to remind us of how every detail in theatre matters, held in a unique space that could accommodate enough audience members to feel like we were almost in regular times again, and with a surprisingly arresting story about science and discovery that filled us with hope – the human spirit keeps on keeping on, because if only we believe in a miracle and work towards it, we too can access the infinite number of possibilities that lie open to us in the future.
Special Award – Best Digital Show
Checkpoint Theatre's The Karims made it to multiple nominations for our awards this year, and was narrowly edged out in Best Production. But without a doubt, across every other digital theatre production we've watched this year, The Karims stands out and sets the bar for how theatre can and should be experienced online, warming our hearts with its story, impressing with its cast's performances, and showcasing how digital theatre productions can be. Streaming it for the general public may not be an option for now, but for schools, not to worry – The Karims can be booked for assembly programmes from January to April 2022, and is absolutely, an all-ages appropriate look at the building block of our nation – family.
Looking ahead at 2022, there's already the M1 Singapore Fringe Festival to look forward to, alongside Wild Rice's full suite of shows lined up for the year, a brand new festival director for SIFA in the form of Natalie Hennedige, plus a smattering of other festivals and events boldly returning for live audiences. Theatre continues to evolve, not only in the digital spheres, but with initiatives such as the collaboration between the Singapore Tourism Board and National Arts Council, new forms of theatre are born, with upcoming theatrical tours to look forward to, mixing promenade theatre with heritage and history.
In 2021, we saw an arts scene that pressed on, and in our eyes, 2022 will be a year it all pays off, where we see even greater change and recovery to come. For now, here's to the last day of the year, and a happy new year to all our readers.
Bakchormeeboy Awards 2021 Summary:
Best Production – Electrify My World by Nine Years Theatre
Special Award: Best Digital Show – The Karims by Checkpoint Theatre
Best New Script – Pandan by Hazwan Norly
Best Production Design – Oiwa – The Ghost of Yotsuya by The Finger Players
Best Director – Chong Tze Chien – Oiwa – The Ghost of Yotsuya by The Finger Players
Best Ensemble – Electrify My World by Nine Years Theatre
Best Actor – Rafaat Hj Hamzah – The Karims by Checkpoint Theatre
Best Actress – Janice Koh – The Mother by Pangdemonium