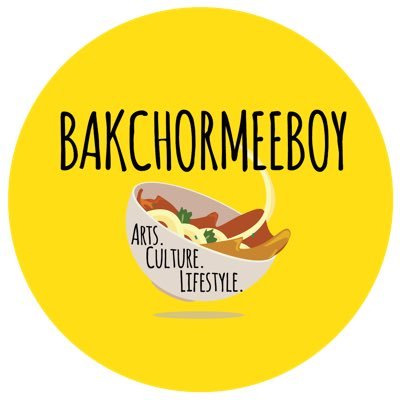 In a year where being in the theatre feels like a luxury, we've decided that rather than deciding on our annual Bakchormeeboy Awards, we're instead looking at the year in review, and from a reviewer's standpoint, examine how the local arts scene has moved and adapted to the ever-changing landscape of new rules and regulations, the push towards digitalisation, and what lies ahead in 2021.
But how do you even begin talking about a year that was already over by March? Not literally of course, but for many people, 2020 probably felt a little like being trapped in a Christopher Nolan film: somewhat surreal, like walking in a dream, while time itself seemed to stop following convention, as we found ourselves trapped in the 'new normal'.
Things started casually enough in January, with many companies gearing up for a big year ahead, be it in terms of celebrating their anniversary year, or even the final year of their stint as festival directors. Unfortunately, few to none managed to keep up the celebratory mood, as February saw the COVID-19 pandemic introduce restrictions on incoming travel, making it all but impossible for international artists to bring their work to Singapore. As hopeful as we were that it would be a short-term measure at most, it wasn't long before we realised that we were in for the long haul when community cases began to spread, and tighter and tighter restrictions came into play.
In the last remaining weeks before circuit breaker fully came into play, perhaps some good came out of the crisis. Theatre companies Pangdemonium, Wild Rice and Singapore Repertory Theatre came together in an unimaginable show of support and solidarity for each other when they each premiered their first production of the season in February. Whether a publicity stunt or sincere, it at least opened up the idea that we could afford to learn to support each other more in the so-called theatre 'community', which too often ends up sidelining others, and ends up competitive rather than collaborative.
Opening just before the circuit breaker hit, The Theatre Practice's revival of their promenade theatre show Four Horse Road emerged as one of the best shows of the year. Originally planned for a one month run, the production's run was tragically cut short by the tough but necessary measures, with a total of two shows over two nights instead. But even with the low mood and knowledge that everything would come to a close, it was incredible to see how hard the team fought, ensuring that all health and safety measures were put in place before it became the norm of today, and the cast lit up each scene with their energy, with the whole team coming together to make it work. A more polished version of the original in 2018, we can only hope that one day, they'll be able to bring it back somehow, some way, for all the people who missed it this year, so they can experience what a truly innovative, original and well-executed Singaporean theatre show is like.
As Phase 1 of the circuit breaker came into full swing, most companies went into panic mode as the arts scene suddenly found itself having to turn to the increasingly-crowded digital world to present their work. While trotting out archival footage not intended for public viewing was the initial solution, along with online panels and last minute recordings of work not intended for film, it wasn't long before it became obvious that was simply a stopgap measure, and new works had to be created specifically for the medium. Zoom theatre became the norm, and companies began to explore these new forms of presentation, in part to cut their losses, while also as a means to break new ground.
The National Arts Council's digitalisation fund only served to encourage more of these projects to take off, and with it came a slew of new projects of varying quality. Perhaps it was those who weren't part of the fund that showed how driven they were towards making the medium work for them, with Sim Yan Ying and Alvin Tan's Who's There? on Zoom. Featuring an international cast performing remotely from all over the world, the project was an ambitious one for sure, but was a remarkable collaboration between the two directors, with Yan Ying's movement-focused direction anchored by Alvin's narratively-driven one, all while dealing with the explosion of conversations about race surfacing in 2020, tackling BLM and other stories closer to home.
As Phase 2 of the circuit breaker began and Singaporeans could finally leave their houses, digital theatre and presentations continued to remain the norm, but even as companies became increasingly used to the idea of it, audiences were hankering for live theatre experiences once more. For now at least, they would have to get used to higher quality digital productions professionally filmed, including murder mystery BODY X – The Culprit, contemporary dance companies presenting dance films and recordings, and even pre-recorded plays on Zoom.
And while productions couldn't physically travel, the pandemic allowed for a new kind of freedom, as online productions were presented as part of international festivals. We may not have been able to fly to London this year, but we enjoyed the online offerings from West End and smaller companies made available online. And from our own sunny island, How Drama's signature Fat Kids Are Harder to Kidnap and Australia-based Singapore artist Cheryl Ho's Getting Home received showcases as part of the Melbourne Fringe Festival. Physical borders were up, but the realm of the digital allowed companies to reach and access new audiences all over the world.
While various pilot programmes for live performances were slowly implemented, and still continue till today, it wasn't until November that local companies finally began operating independently once again, and were allowed to open the doors to the public. Even at a fraction of the maximum seating capacity, just being there for a live show felt like a relief, with SRT starting the ball rolling with Tuesdays with Morrie. Determined to make the most of their new theatre, Wild Rice announced a slew of live shows for their Directors' Residency Programme and youth theatre wings every weekend, while even stand-up comedy was back in the game with Sharul Channa and Rishi Budhrani organising The Great COVID Comedy Comeback in December.
Things finally felt like they were getting better on both the live and digital fronts – Sight Lines Entertainment's sequel to Murder at Mandai Camp now took on the form of an online escape room and achieved what they set out to do, and we were lucky enough to attend Andsoforth's Around The World In 80 Days Book Analysis Workshop, impressing with how they managed to outdo themselves with their production value, entertainment and adaptability, even in spite of the many restrictions they faced. In many ways, the new restrictions forced companies to become more innovative in form, testing their mettle and ability to work together with their teams to make their productions a reality, pushed to even greater heights, like diamonds formed when under pressure.
Whether for better or worse, we have now entered a world where hybrid experiences were the way forward, offering limited tickets to a live performance and digital options at a fraction of the price, whether it was SIFA's v2.020 programmes, T:>works' How To Break A Window, or coming full circle with the upcoming 2021 M1 Singapore Fringe Festival. In spite of all the pitfalls and challenges, the arts scene has shown such incredible resilience over the last year, solidarity in the face of a crisis, and unimaginable strength to tide over these tough times.
With Phase 3 of the circuit breaker finally here, and the COVID-19 vaccine rolled out, the arrival of 2021 spells new hope for the arts scene. We are survivors, and the hope is that everyone puts the lessons of 2020 to better use in the future, coming out stronger and better than ever before. We have learnt to be grateful for the safety and security of living in Singapore, and how thankful we are that we are still here today, ready to leave 2020 behind, and ready to live for the future as we wish all our readers a happy new year.