In just a few weeks, we're about to see the very first festival dedicated entirely to musical theatre taking place in Singapore. Organised by local theatre company Sing'theatre (it's right there in the name!), with over 30 events in the line-up, there's something for everyone in the inaugural Musical Theatre Fringe Festival (MTFF).
Directing the festival is TJ Taylor, Associate Artistic Director at Sing'theatre, who's been having a whirlwind of a year so far. Not only will he be leading MTFF; TJ has also performed in Quasimodo back in April, and will also be performing in MTFF headliner show [title of show], directed by co-star Mina Kaye. In celebrating musical theatre, TJ hopes to use the festival as a platform for musical theatre fans and newbies to come together, not only gushing over their favourite works or promoting Broadway/West End standards, but truly highlighting the 'fringe' element of the festival, showcasing local talent across the board, with original, never-before-seen productions featuring both amateur and professional performers.
"I grew up in a small town called Barnsley in South Yorkshire. While it didn't really have a very big theatre scene, I remember how in primary school I played Joseph during a Nativity play, and despite only having one line, it got me hooked on being onstage," explains TJ over coffee. "I ended up joining the local youth theatre, and it felt like I'd found my 'tribe' and community."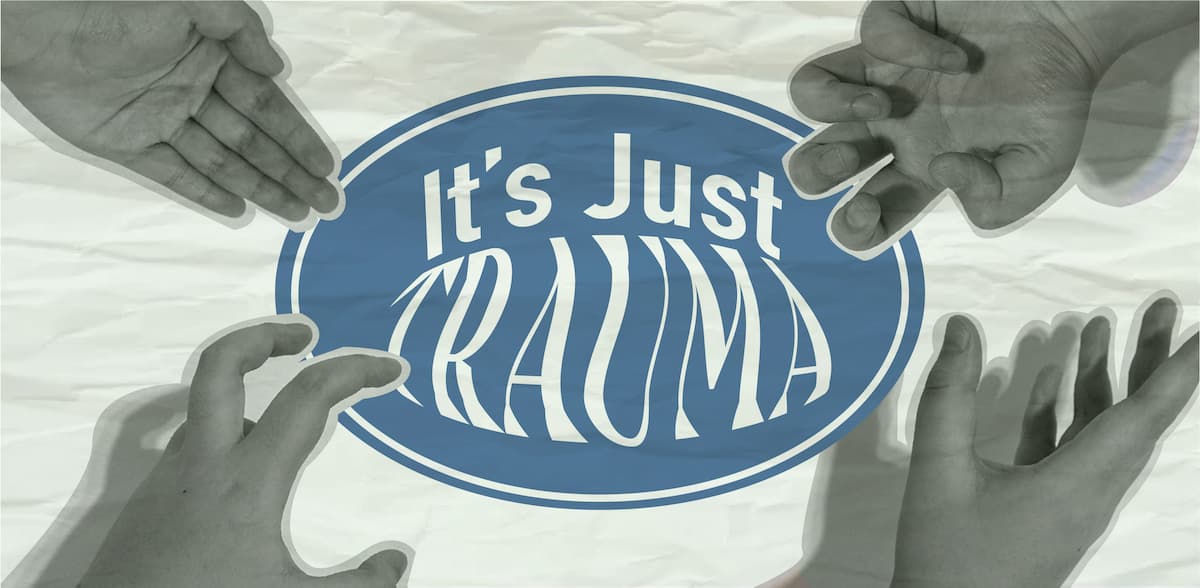 Having been trained in piano since the age of 5, TJ also incorporated his musical talent into theatre, and it wasn't long before he did music direction for his youth theatre at age 15, something that expanded quickly to the point he was doing the same for just about all the other youth theatre companies in his area by the time he was at university. "So for practically every night of the week, I'd be doing musical theatre, but it was exactly what got me excited when. I woke up in the mornings," he says.
"I'm lucky, because theatre can be expensive to be a part of, but back then, being part of youth theatre cost like £2.50 a week. It gave me a chance to be in a space I loved, where I could explore, and I want to bring that same spirit to the festival now," adds TJ. "We always talk about accessibility and admit that not having money can limit your exposure to theatre. That's why at the festival, we have a range of free events, and even the most expensive tickets are under $40, where you'll get to see a full musical. That's unbelievable in Singapore, and hopefully it sparks that interest in audiences, and I know that for myself, I wouldn't be here today to give that same opportunity to other people as well if it wasn't for the accessibility of youth theatre back then."
Moreover, MTFF isn't just for the audiences – it's also for the performers and creative teams behind each production. "I wanted to build a community here, and in the festival, and with the Sing'theatre Academy, over the last few years I've realised just how huge the interest in musical theatre is in Singapore," says TJ. "We have about 40-50 students in our adult courses, and when they do their showcase at the end, you've got their friends and family coming in to watch, who slowly and organically become fans of musical theatre too. Singapore in general doesn't get to see a lot of musical theatre, outside of the big ones they bring in or the occasional shows the bigger companies put up, so I wanted to carve out this space specifically for musicals, and for all the fans to know this is a space for us to explore our passion and hobby."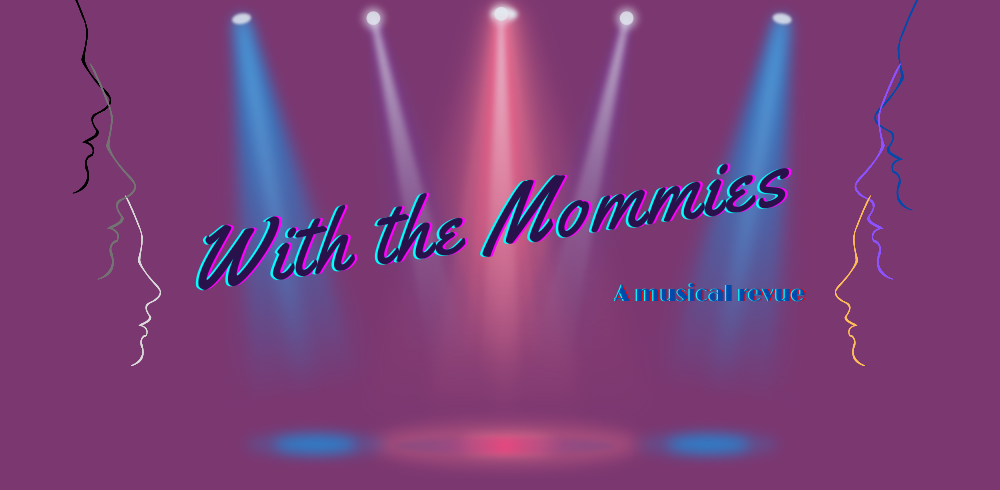 "We need to give people platforms, because every performer has that journey and process of getting to the top. As a teacher, one of my mottos is 'strong and wrong', and I've noticed that the people who always try to be perfect before attempting something never reach their full potential, because they're worried about how it looks if they're not immediately perfect," he continues. "So with MTFF, it's about creating this safe space, and having performers just perform their shows and have the opportunity to learn and grow from the experience. At Sing'theatre's home at Tan Quee Lan Street, we can seat about 30 or so audience members, we have full lights and rigging, and it's a good space for people to try things out, while we sort out the tech and licensing side of things. Even if you don't know much, there are people here to help you out, and that I think is what helps grow the scene beyond just increasing the number of audience members."
On MTFF's website, events are categorised according to workshops, talks & events, and the big divider – 'headliner shows' and 'shows', which are differentiated according to who's performing and how well established the shows are, with the latter comprising primarily new work that's testing the water, with non-professionals working on the show. "Everyone has to start from somewhere, and I wanted to give space to both the non-professionals and hobbyists, as well as the professionals who do this full-time," says TJ. "And it's not a matter about who's 'better' or 'worse' – we've got some amazing, passionate 'amateur' practitioners who I would cast in a main Sing'theatre show in a heartbeat. So in this festival, there is equal space for everyone, a community platform not just for the elite, and a festival for people to grow, whatever level you're at."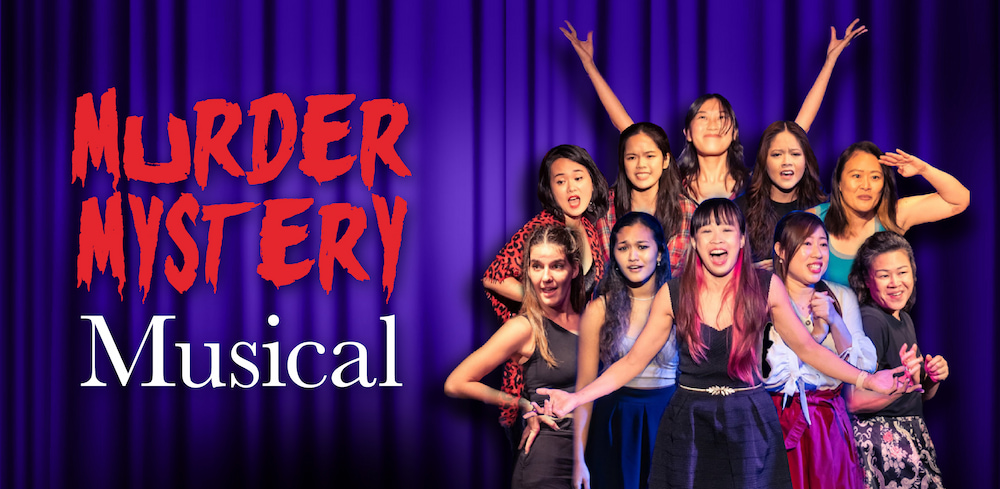 In thinking of the current state of musical theatre in Singapore, TJ speaks of his experience as a teacher at both the Sing'theatre Academy and at LASALLE College of the Arts. "We have quite a few people in LASALLE Musical Theatre who have never had a singing lesson before, and many have never even been in a full musical production before even entering the school," says TJ. "Musical theatre requires training in the form of experience and exposure, and especially for the graduating batches over the pandemic, they didn't even receive a showcase, and the industry may end up completely passing them over as a result. So we actually do have a few graduates showcasing work during the festival and making something for themselves, to give them that time and space to get to where they want to be. We need to train our audiences to hold space for things that aren't neatly categorised, and to welcome these alternative works and new performers."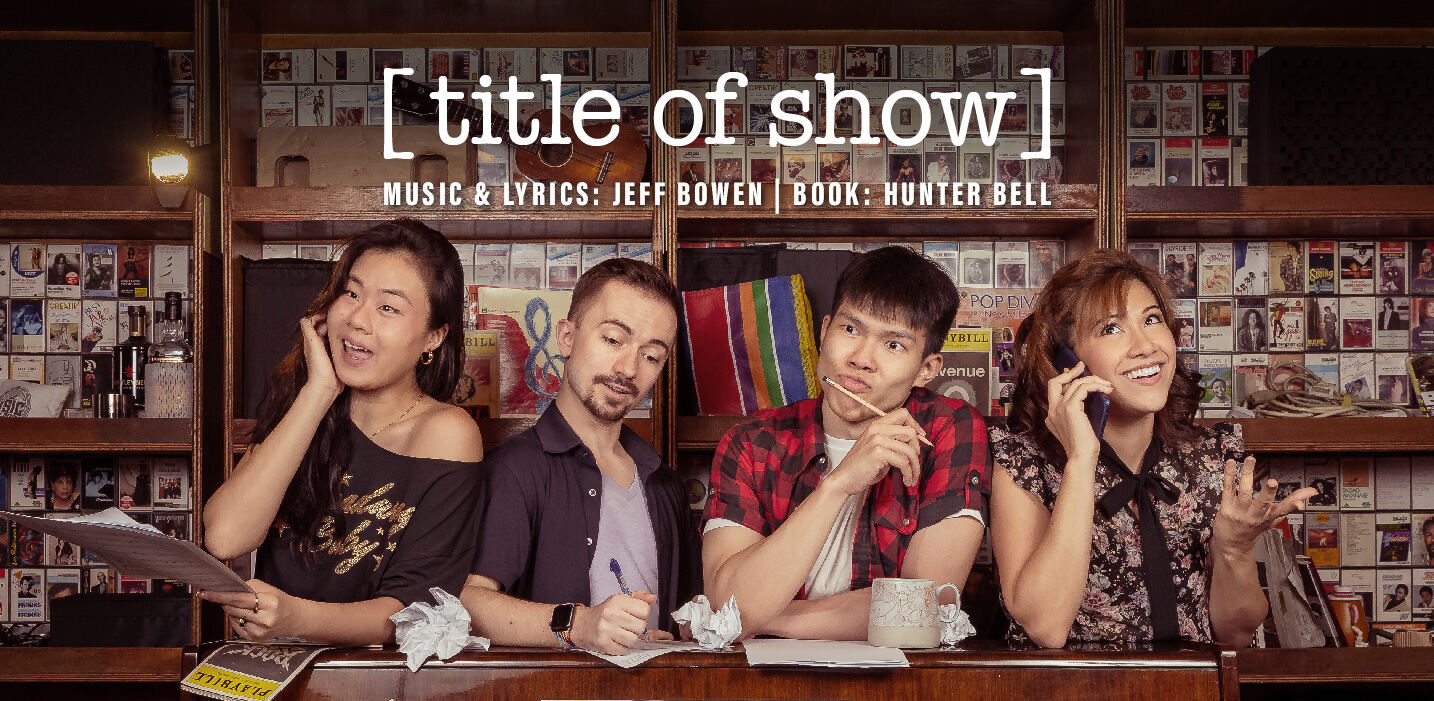 "Take for example even something like [title of show], which is an off-Broadway musical that most companies wouldn't ever stage in Singapore, because it's a New York-based story about creating a musical," he adds. "And it's the perfect headliner show to kick the festival off with because it's a love letter to the genre, it deals with the struggles of being a theatremaker, and it exposes audiences to all the other musicals out there beyond Wicked or Mamma Mia! The process of creating a musical in Singapore is so different from the West, where they have the opportunity to have so many tryouts and workshops before it reaches Broadway, and each musical goes through a process of change and evolution. It gives space to make mistakes, compared to how in Singapore, because we have such a small audience, it is often more important to break even and appeal to the masses."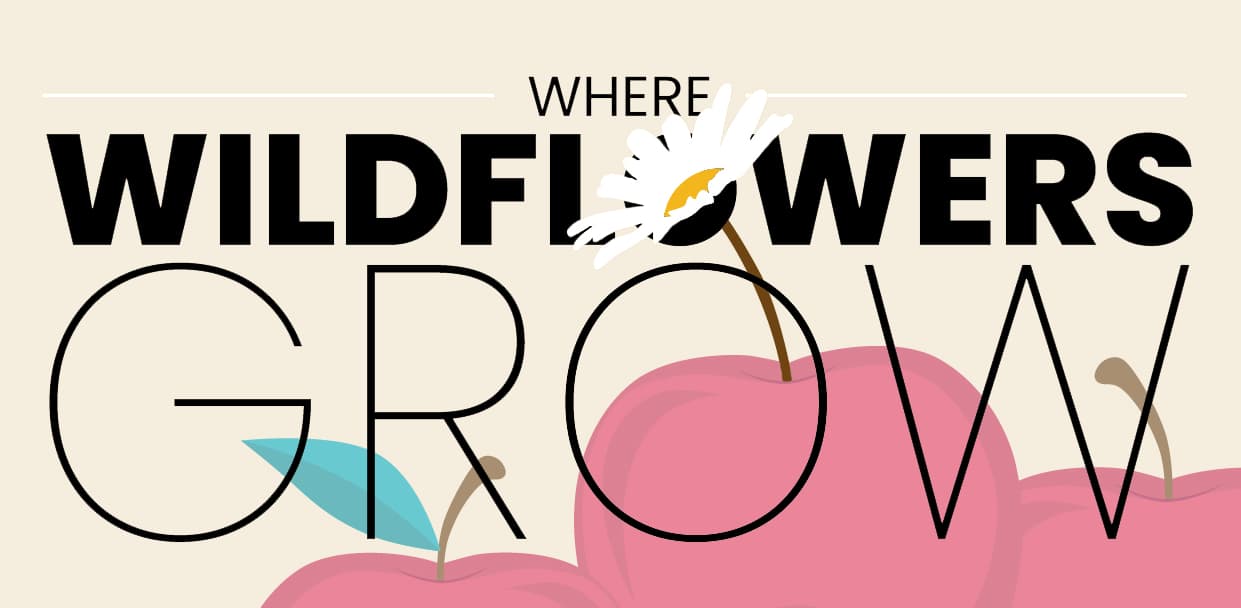 In preparing for the festival then, TJ was slightly worried about whether there would be enough content to get them through, or how people would react to such a festival here. "In programming and shaping the festival, I wanted it to have a community feel, but also maintain a certain level of quality. We do have a big community, but when we launched it in January, there was no response for the first few days," he says. "But then all of a sudden applications flooded in, we did an information session on Zoom with 80 people, and we ended up receiving so many confident proposals that we could fit into our programme."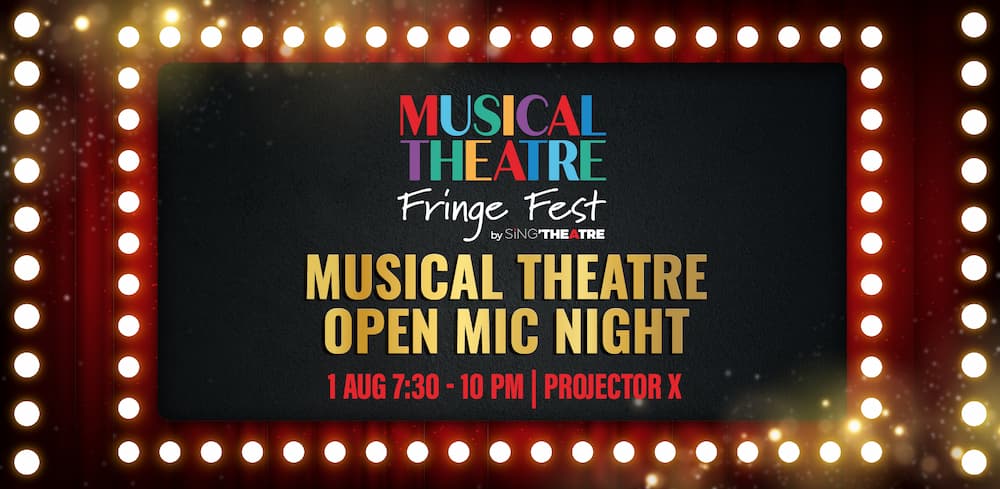 "Then all we had to do was programme in a few workshops and talks that fit, and other forms of musical theatre for more audiences, like how the Projector has come onboard to screen musical theatre films, and we're bringing back open mic sessions from before the pandemic. We've even got Broadway icon Natalie Weiss zooming in for an online workshop!"
MTFF thus provides an opportunity for these unstaged shows and ideas to receive stagings, and develop after receiving valuable feedback, a rarity in Singapore where a perfect final product is often valued over the development process. "At MTFF, you've got shows like Tissue Aunty The Musical, which basically acts as a tryout for the team, and after they do their showcase, they may choose to rewrite it, and maybe bring it to a bigger audience in future," adds TJ. "Or say Dwayne Tan's reading of his piece Jack The Musical. He actually came to me and said he's had this in the works for 10 years already, was assisted on the music by Julian Wong, and there's even a demo. But it's all just been sitting on his computer! It's a funny script, and that's why we wanted to give it a go as a reading, to see if it has the potential to be adapted for the stage."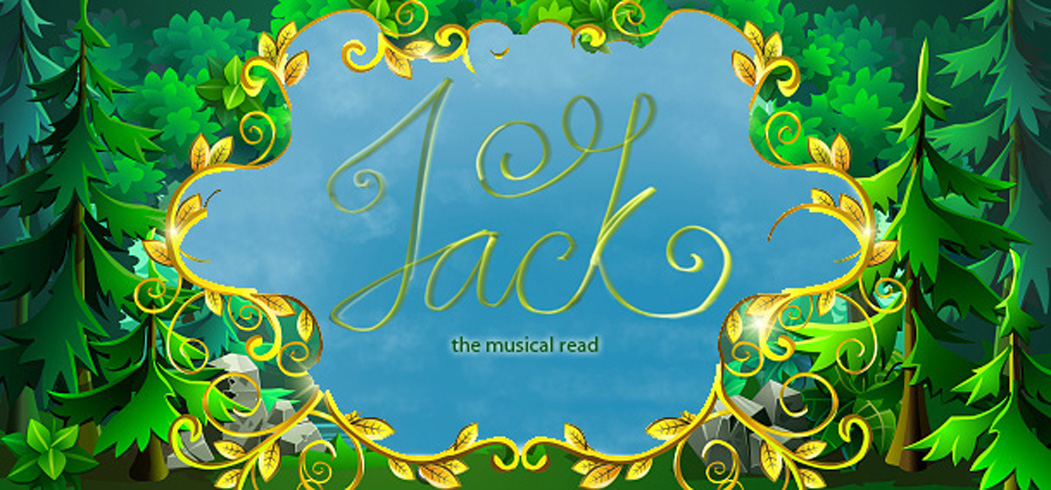 "And his story isn't unique – when we made the open call, there were so many people who suddenly came forward with scripts. I consider myself quite in the know about what's happening in terms of musical theatre here, and it still surprised me how so many people were holding on to all this work," he continues. "Even The "Not-Squid-Game" Game, where all three of them are my ex-students, they're in the Music and Drama Company now, and don't have much opportunity to do their own projects, so this was their chance to finally do something on their own."
"I always hear people wishing things would change, that there were more platforms and that there was opportunity for new players to enter the industry," muses TJ. "That's the really lovely thing about Singapore – the potential is all there, it just needs to find a space, and someone to believe in it, to see the light of day. And all that is very much in line with what Sing'theatre does, in providing a space and platform for the community in the form of a festival. We simply don't have enough opportunity for 'amateur' theatre to exist, and through the festival, even if you don't fall in love with what you see, it's low risk, in terms of price and time, and I hope people end up taking a chance on these works, go onto the website and if they're free that night, just click and check out something new for themselves to experience something at the theatre."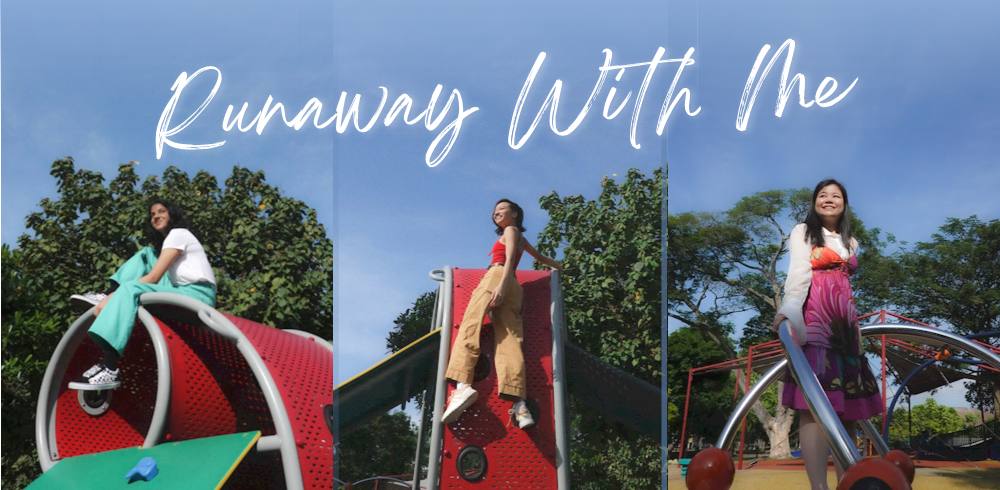 With MTFF, Sing'theatre also seems to be making it clear that they're no longer a company who wants to be known purely for their French productions, but one that belongs firmly with the local theatre community, and here to build everyone else up. "MTFF isn't about raising Sing'theatre's profile – it's really about giving back to the community. During the pandemic, we did some reflection and thought about what we represented as a company and how we want to grow in future," says TJ. "While we still have the French connection, with our artistic director Nathalie Ribette, we're also starting to diverge from that. In our musicals, we also want to find new faces to showcase, like how in A Spoonful of Sherman, that marked Vanessa Kee's first time being showcased onstage for her singing abilities, and in a lead role. Now she's getting so many roles, from Quasimodo to [title of show]. All it takes is to give someone an opportunity in a show, and if they prove themselves, they'll be sure to find someone who believes in them and keep them going."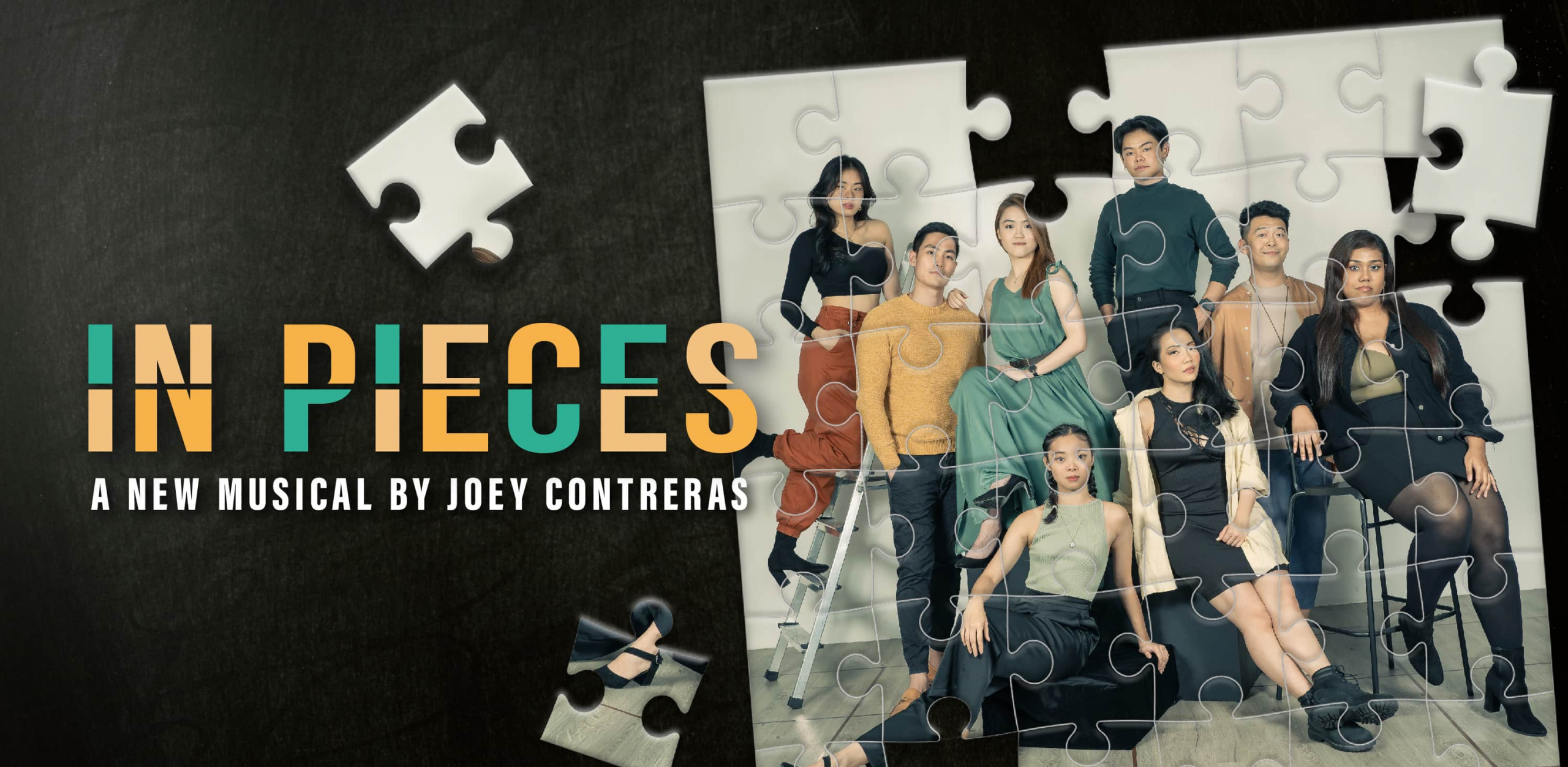 "Besides Vanessa, we've got Benjamin Koh in his first professional musical with [title of show], a third year LASALLE student who's an incredible actor with great chemistry, while in In Pieces, we have quite a few people in a professional musical for the first time, and the first chance for people to see them outside of the LASALLE show. Sometimes you only get to show off your full range of abilities when you're cast specifically for the role, compared to if you're relegated to a smaller role in a school show, since you have to work specifically with your batch. By developing the next generation of performers, it makes sure that there will be new faces, and it keeps refreshing and growing the industry."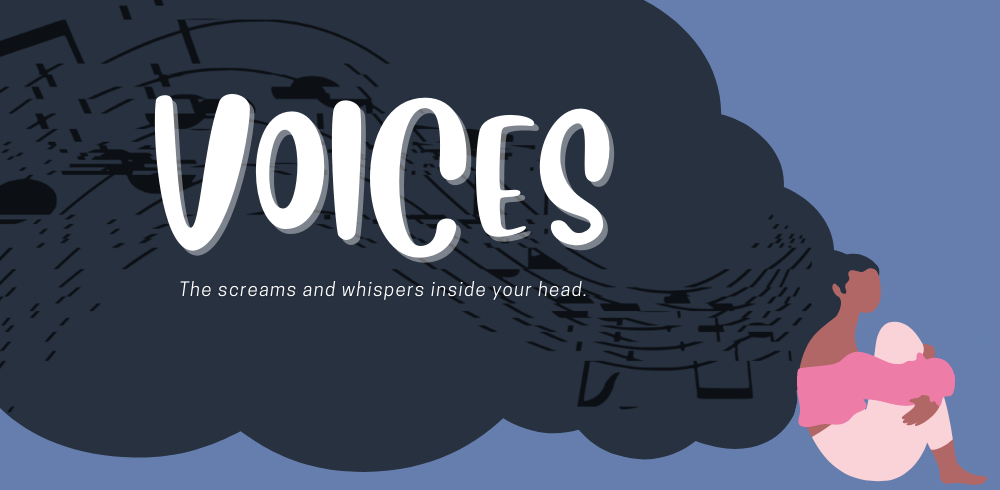 "For now, I do hope that the festival acts as a successful proof of concept and for our next round, we can get some sponsors and funding," says TJ. "More importantly, we're able to pay our performers a fair amount, where we give the smaller shows 60% of the ticket sales, and as the festival grows, we'll be able to increase those margins. It's a gesture that tells people you can't live on passion alone, but that these are skills that are worth something, and that we should be making money from our art."
"When we announced it five months ago, I already knew this would be an ambitious project. But seeing it now, I'm so proud of all that the team has done, and it's exactly how I envisioned it and more. It's a space to achieve and fail and everything else in between, and my job for now is to go around and make sure everyone is doing ok and working at their best," TJ concludes. "In organising MTFF, Sing'theatre is here to position ourselves as the musical theatre company in Singapore, to show that it's a proper, serious genre, and that it deserves space to be developed and showcased. And I hope that the audiences see that, that we start the festival on a high note, that it becomes a staple part of our season, and that we do grow the scene here in Singapore."
Musical Theatre Fringe Festival 2022 runs from 22nd July to 7th August 2022 across various venues. Tickets and more information available on their website.