In conjunction with International Women's Day 2020 this March, get ready for KAM Productions as they bring the first ever Queens of Asia Comedy Special to Kuala Lumpur and Singapore for a night of stand-up like never before! Assembling a team of Asia's biggest female comedians, expect a no holds-barred extravaganza of raunchy jokes and hilarious debauchery as they put the POWER in empowerment. 
Across both cities, the Queens of Asia Comedy Special will feature a host of established comedians with a wicked sense of humour, each having earned their fame both at home and overseas, and garnering loyal followings. Tokyo-born, Vancouver-raised Yumi Nagashima is a star on YouTube, garnering at least million or so views per video (and a at least 3.5 million for her more popular clips), and is best known for playing against the stereotype of the reserved and conservative Japanese woman, bringing out savagery and the taboo in her deadpan sets. One of the first women to do stand-up comedy in India, Aditi Mittal's Twitter feed comes highly recommended, and has recently earned herself the honour of her very own Netflix special. Now considered one of India's top comics, Mittal has become known for her acerbic wit and character work, tackling topics from sanitary napkins to Miss India winners to the way sex is portrayed in the media.
In Kuala Lumpur, they will be joined by Singaporean comedian and 'Pottymouth' Sharul Channa, who recently presented both a Valentine's Day stand-up special and a one-woman show for International Women's Day, while in Singapore, Hossan Leong joins the line-up and plays host, following a highly successful run of The Hossan Leong Show in 2019. Across both countries, Malaysia's Queen of Comedy and former radio host Joanne Kam Poh Poh (who also produced the show, and will host in Malaysia) will round off the all-star line-up, delivering her signature unapologetic brand of humour, and promises to dive into the dirty, the raunchy, and the unabashedly funny.  
In an exclusive interview with Joanne in Melbourne, she tells us about how the show must go on in spite of the ongoing Corona virus situation. "The Corona virus isn't going to stop us from our livelihoods," says Joanne Kam. "We have worked so hard for this, and have even decided to fly Yumi all the way down from Vancouver. We're taking precautions and the requisite steps to ensure safety of course, and hope that people are responsible enough to wear a mask if they're not feeling well. But at the end of the day, life has to go on, regardless of the virus, and it's time to get out of the house."
Born in Johor and having grown up in Penang, Joanne has taken 29 years of hard work in the entertainment business and countless shows across clubs, theatres and all kinds of venues to establish herself as Malaysia's Queen of Comedy. "I started comedy around the same time Kumar did, and I've even played the Boom Boom Room with him, about 28 years ago," she says. "In that time I really applied myself to improving my craft, and you'd be sure to find me picking up joke and humour books each time I step into a bookshop. Times have changed a lot since those early days, and there's a lot more opportunity to get exposure, from television to comedy clubs in Malaysia, and more exposure to comics from all over the world."
While her larger-than-life personality and unique sense of humour is already a big help to drawing in the crowds, Joanne knows she cannot rely on her assets, and works hard to make every show a success. "An entertainer can't constantly be doing old routines, and it's important to keep changing the act and writing new material, the process of which is very meaningful," she says. "A lot of that is understanding the audience you're playing to, and adjusting your references and jokes to either explain it for those who might not get it. At the end of the day, comedians are storytellers who bring their own unique energy and culture to the stage, so it's important to stay true to yourself while hitting the right notes with the audience."
On why she decided to put the show together, Joanne explains how Queens of Comedy truly acts as a showcase and irrefutable proof that women are funny too, and can nail comedy just as well as men, if not better. Female comedians are already a rarity compared to men, and even more so for comedians in Asia. "Women are usually used as an afterthought for comedic acts, and you see entire festivals featuring 30 male comedians and just 2 female ones," she says. "I know these girls are good, each one headliners in their own country, and to see them all in one show, it makes for a very strong, empowering statement for  international woman's month in March."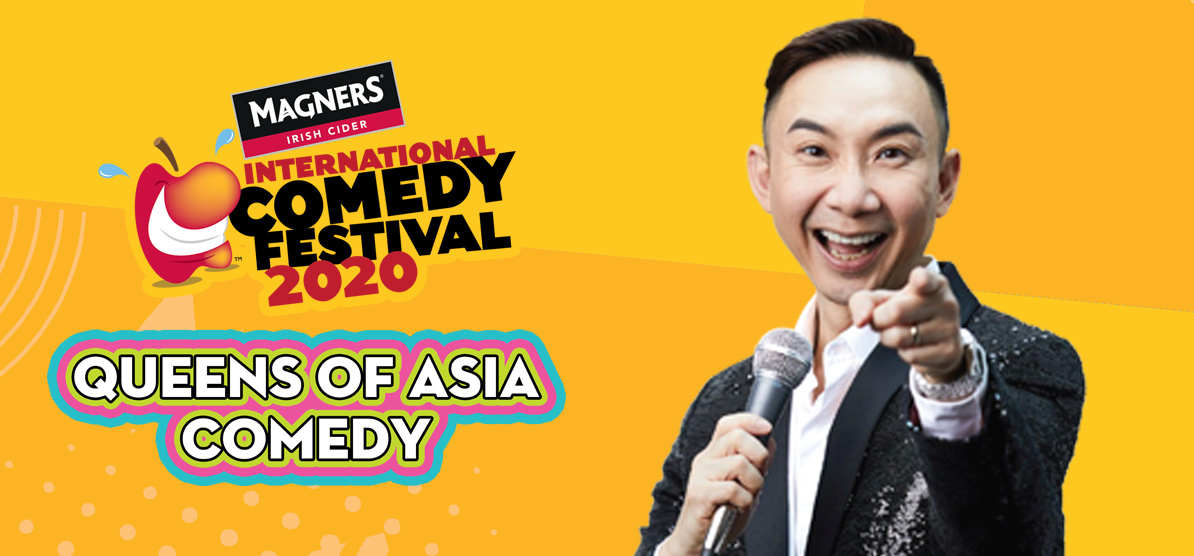 "All of our performers are at the top of their game and have made a name for themselves at home and have a strong following. Yumi is an internet celebrity, Aditi is one of the top 10 acts in India, Hossan Leong is such a talented emcee and he's like a legend in my eyes, and Sharul and I have been friends for so long," Joanne says. "As Asian women, we've always been told not to air our dirty laundry in public, to be demure and not to be loud. All of that comes out in comedy, and so there's this societal stigma of women in comedy. By having a showcase of such powerful women in comedy, I want to encourage more young girls out there to just be brave, and go ahead and try it."
At the end of the day, beyond the empowerment, beyond the message, Queens of Asia Comedy's aim is quite simply for audience members to have a good time out, enjoying comedy and laughing together all night long to these top comediennes' witty sets. "And to get a glimpse of the real Joanne Kam Poh Poh?" Joanne concludes cheekily. "I guess you'll have to come and see the show for yourself to find out!"
Queens of Asia Comedy Special plays in Kuala Lumpur on 13th March 2020 at the HGH Convention Centre Sentul, Jalan Peach Avenue, Sentul, Kuala Lumpur, and will feature Sharul Channa. Tickets available here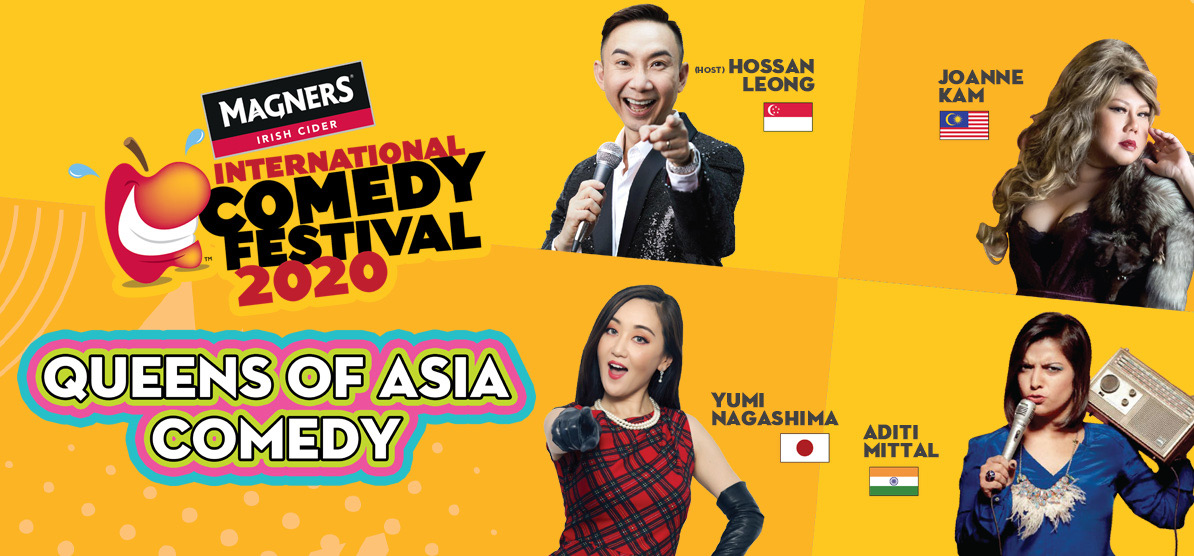 Queens of Asia Comedy Special plays in Singapore on 21st March 2020 at the Coyote Ugly Saloon Bar, and will be hosted by Hossan Leong. Tickets available on SISTIC